In an ever-evolving landscape of work dynamics and post-pandemic considerations, Home Group, a prominent UK-based provider of housing, health, and care services, embarked on a visionary journey to create a cutting-edge headquarters that would transcend traditional office spaces. Collaborating with design pioneers at DLA Architecture and Overbury Office Fitout, the ambitious project aimed to establish an environment that not only reflected Home Group's core values but also redefined the concept of a modern workplace.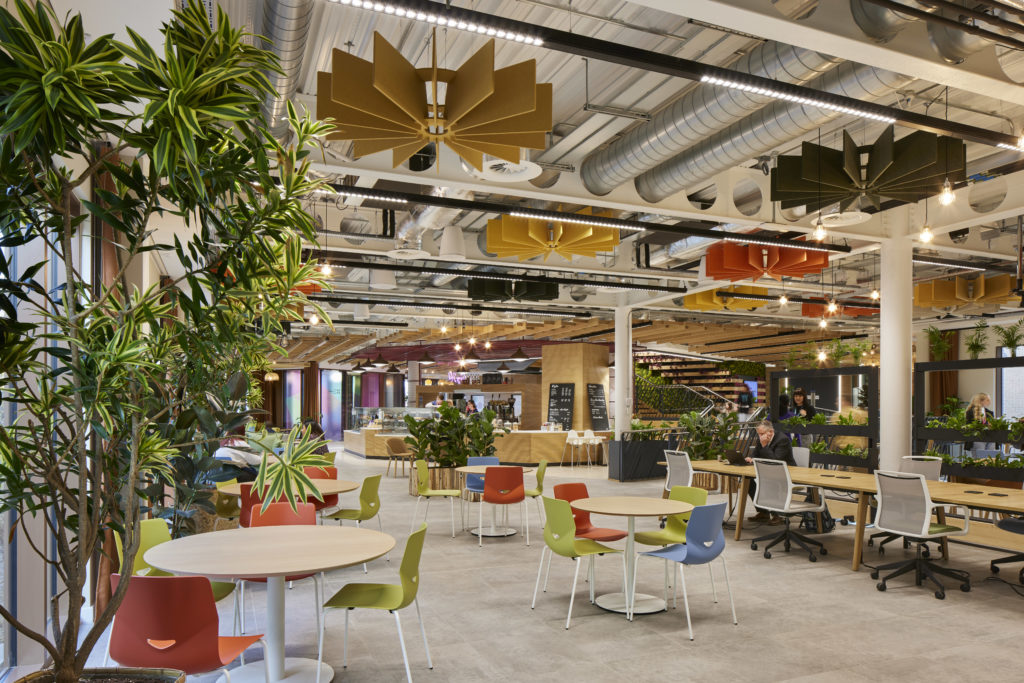 There were a number of key objectives Home Group sought to establish in the new headquarters project – The design needed to reflect its brand values, while promoting employee well-being, and facilitating efficient collaboration between staff in a post-Covid working environment. Another key goal was to create an inclusive workspace that encouraged innovation and community integration. Home Group also recognised the importance of biophilic design principles and hybrid working concepts, which are steadily becoming a foundational part of any modern workplace.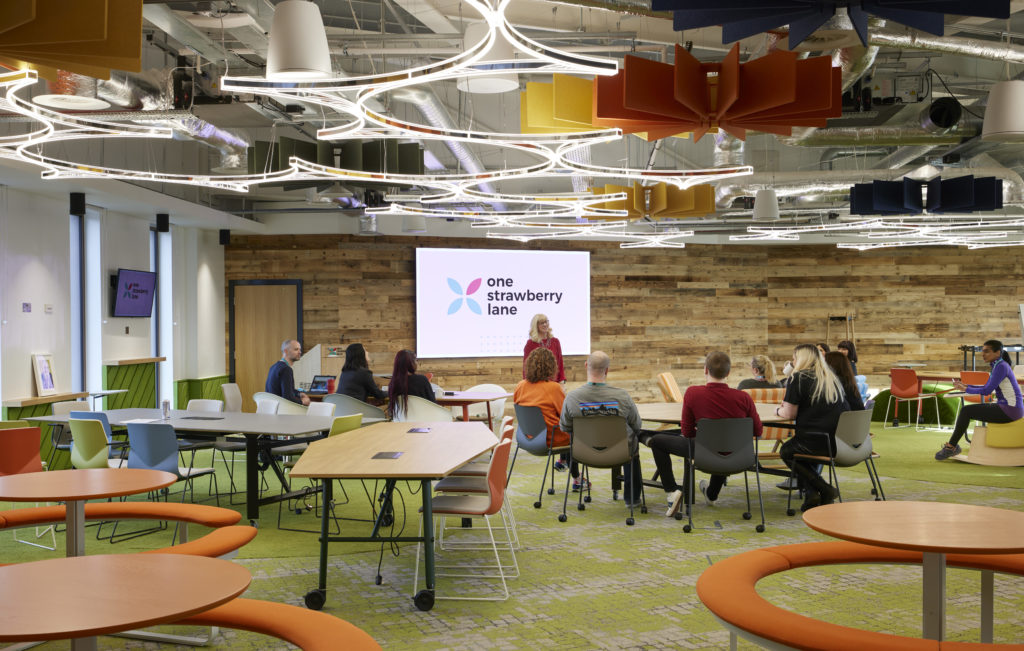 DLA Architecture collaborated closely with Overbury, the fit-out specialist, to bring Home Group's vision to life. The interior design incorporated elements of biophilic design, featuring a patio and 'forest' space on the top floor and a green wall beside the central stairwell. Workagile supplied innovative furniture solutions, including their Huddlebox Original collaborative tiered seating, Nimble folding writable tables, and the quirky Rokkadot, a rocking horse style workstation that promotes well-being and good posture.
The workspace was designed to support hybrid working, integrating flexibility and innovation to enhance occupier wellness. The utilisation of space, furniture, and design aimed to encourage collaboration and creativity among Home Group's employees. The design also reflected a commitment to sustainability and social responsibility.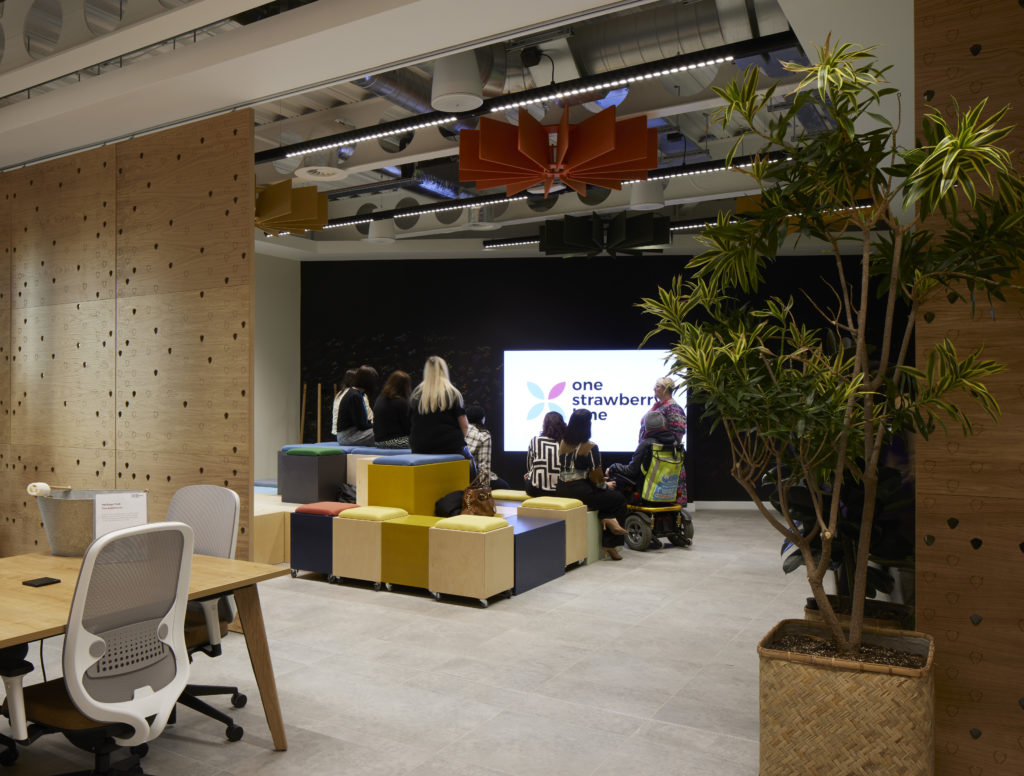 The project team worked diligently to execute the design and implement the workspace solutions. Overbury managed the fit-out process, ensuring the seamless integration of Workagile's furniture and DLA Architecture's design elements. The top three floors of One Strawberry Lane were transformed into a dynamic, post-Covid workspace spanning 11,140 sq ft per floor. The Smartscore certification highlighted the forward-thinking design, with One Strawberry Lane being one of only 80 buildings worldwide to receive this distinction.
The new workspace received overwhelmingly positive feedback from Home Group's teams. Employees appreciated the innovative design, which was created with better collaboration and employee well-being in mind. The biophilic elements and flexible furniture solutions contributed to a productive and inspiring work environment.
As Kitson Keen, the director of development at Home Group, said: "The initial feedback from our teams has been phenomenal. DLA Architecture's interior design will bring so many benefits to our company culture, our ability to collaborate, innovate and of course integrate with local businesses, organisations, and communities. Who would want to work from home when your workspace looks like this?!" The successful completion of the Home Group project at One Strawberry Lane stands as a testament to collaborative design and execution. DLA Architecture's innovative approach, Workagile's furniture solutions, and Overbury's fit-out expertise combined to create a unique workspace that supports Home Group's brand values and employee well-being. The project's focus on hybrid working, biophilic design, and sustainability underscores the organisation's commitment to adaptability, innovation, and positive community impact. The result is a dynamic, post-Covid working environment that not only aligns with Home Group's goals but also serves as a model for forward-thinking workplace design.