Naturally beautiful meeting pods,
for quality quiet time
A premium soundproof pod range, with up to 38dB sound reduction. With a real wood-veneer doorset, BUSYPOD will bring a real touch of class to your workspace. It's the perfect solution for truly soundproof spaces that look the part.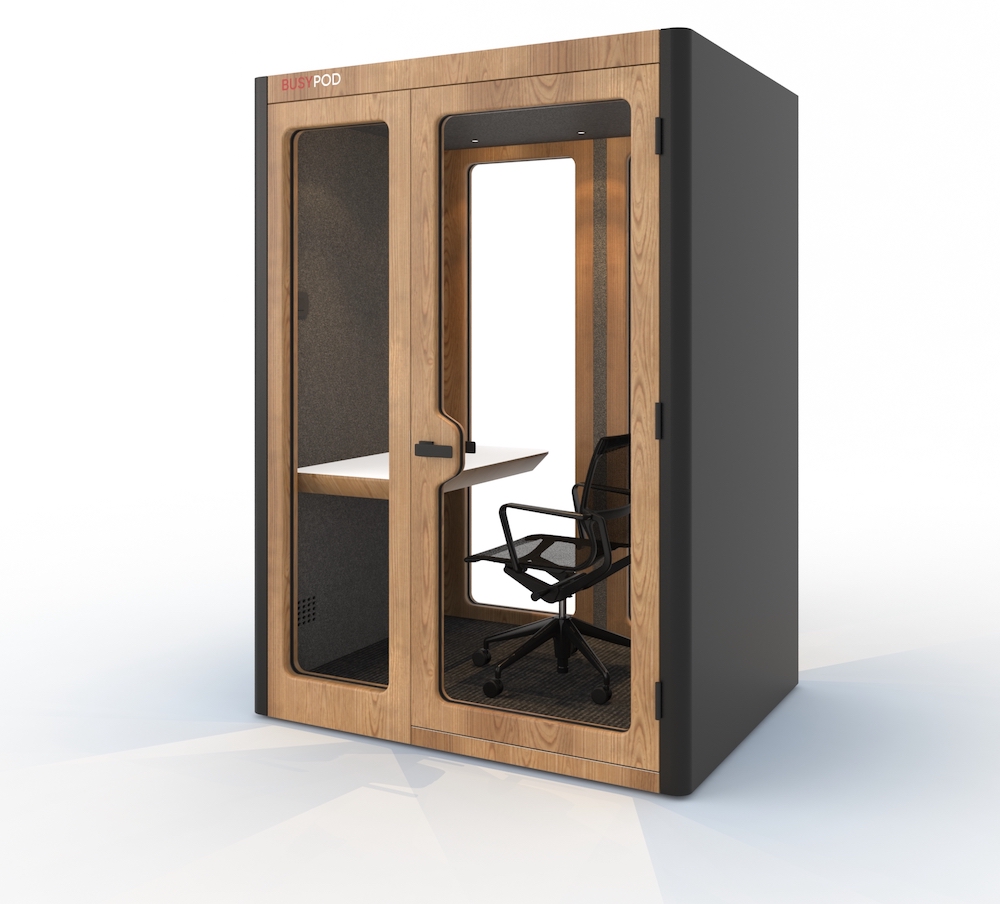 Up to 38dB sound reduction gives you true peace and quiet when you need it, or the privacy you deserve.
Crafted using a real-wood veneer available in 3 beautiful wood tones, BUSYPOD will truly set your workspace apart.
Integrated ventilation system changes the air regularly, keeping you refreshed and alert.
Come and check out the range for yourself in our showroom!
35-38Db sound insulation giving far superior level of privacy achieved through a real latched door with double-seal technology.
Soft wood tones and contrasting metal sides offer a unique aesthetic unlike many basic or corporate looking designs matching the unique aesthetic often required.
Premium materials used, sustainable and re-usable ensuring a sustainable and longer lifespan.
Air replaced every 40-60 seconds giving a fresher working space.
Our Phone and Meeting pods can be installed in less that 2 hours with minimal disruption to the office. The optimal solution for retro-fitting meeting spaces in a busy office!
With everything is powered from a 3 pin plug, the pods are super simple to get up and going in minutes. Simply plug into a standard wall socket and you are ready to go!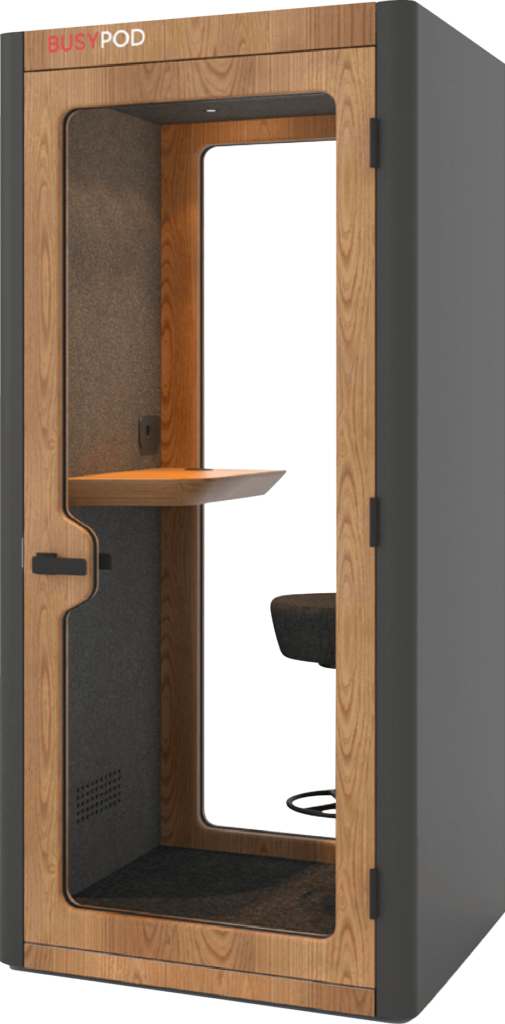 All our pods come with UK Power and USB as standard so you always have access to power up your laptops or phones.
Medium, Large and XL pods are all available with an optional, foldable wheelchair ramp to make it accessible for people in wheelchairs.
Fire Warning System available, including a red warning light under the table, a sprinkler head, and a connection to the building's fire alarm and sprinkler system, ensuring compliance and safety.
All our pods come with sensor activated lighting and ventilation, so you never need to worry about leaving the lights on.  The build materials are carefully chosen from sustainable sources.
7 exterior colour options & 3 Real Wood frame options as standard so you can tailor to your design or brand.
In Stock Range!
Fast delivery, when you need it most.
Sometimes as business changes, you need to quickly create more quiet spaces, meeting rooms or places for teams to work. Our In-Stock range of premium BUSYPODs in popular colourways is a perfect solution. Delivery Nationwide within weeks, sometimes days! Contact us for current availability and options.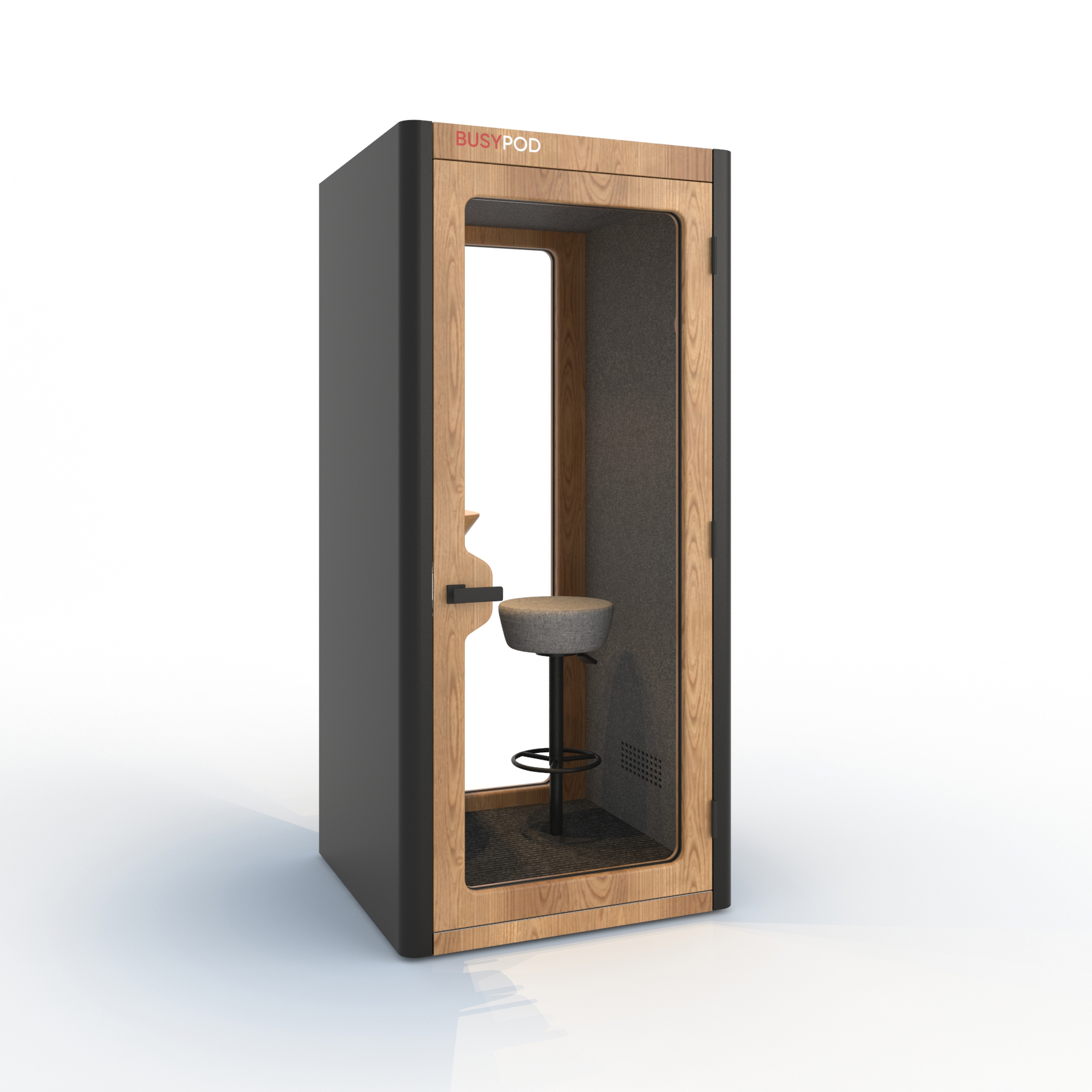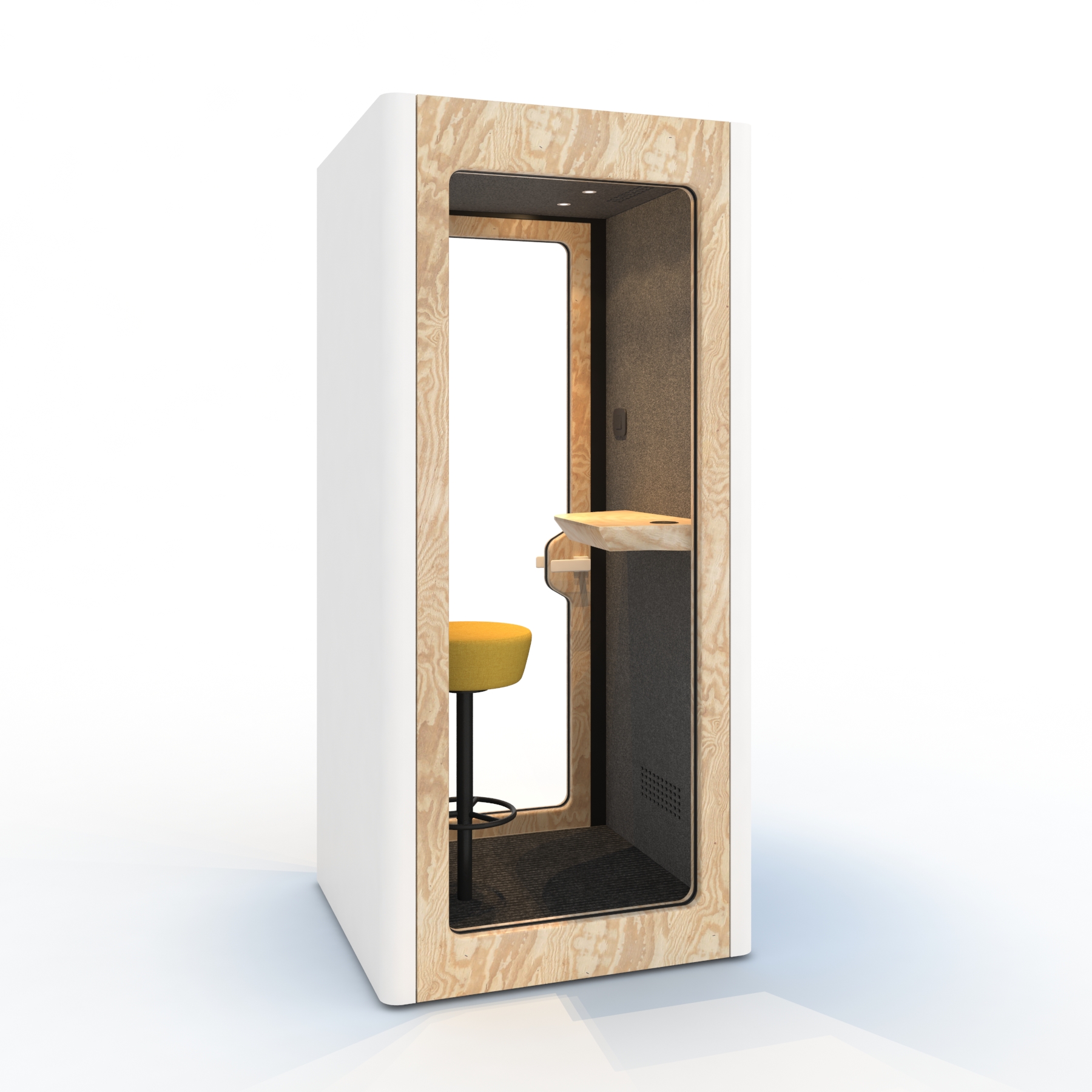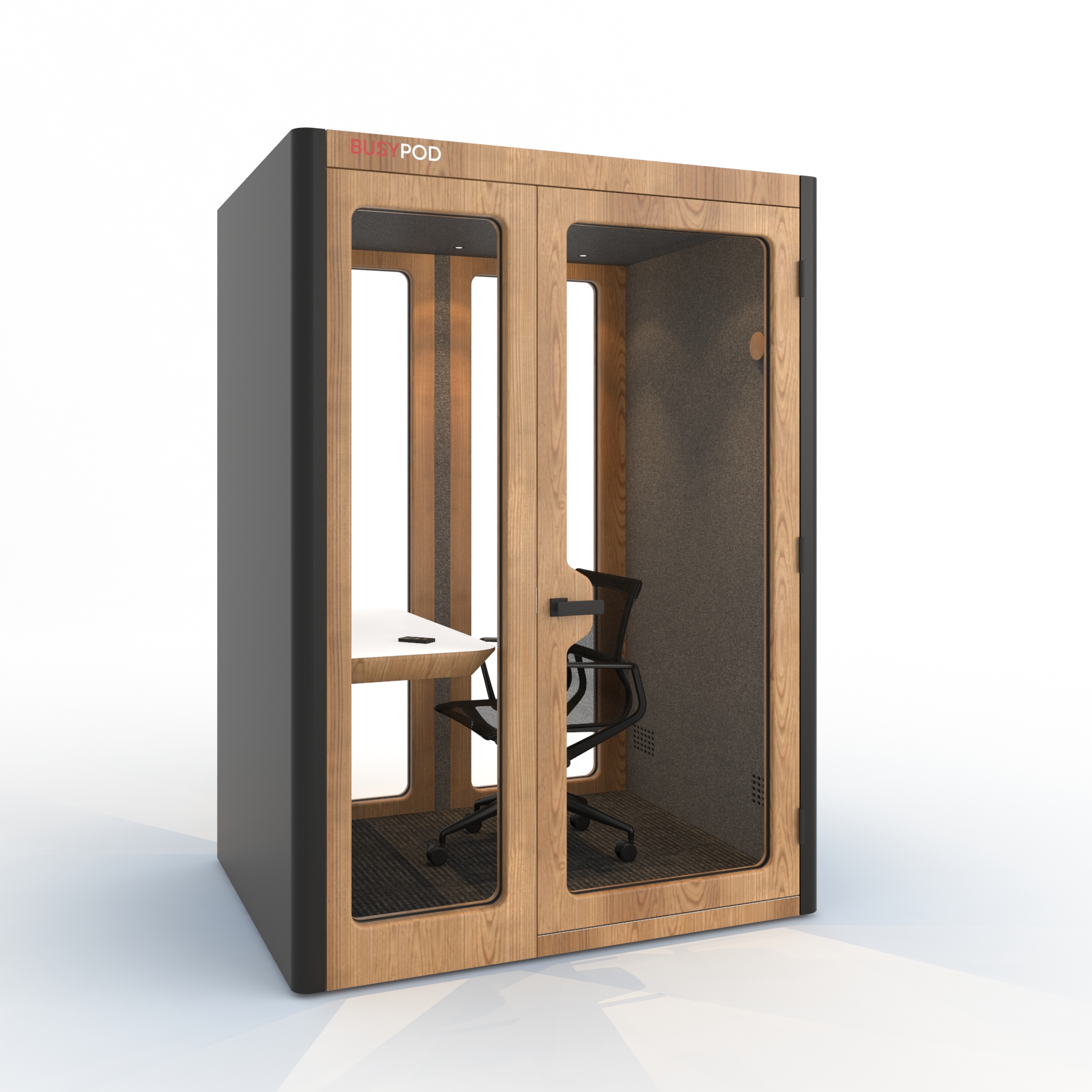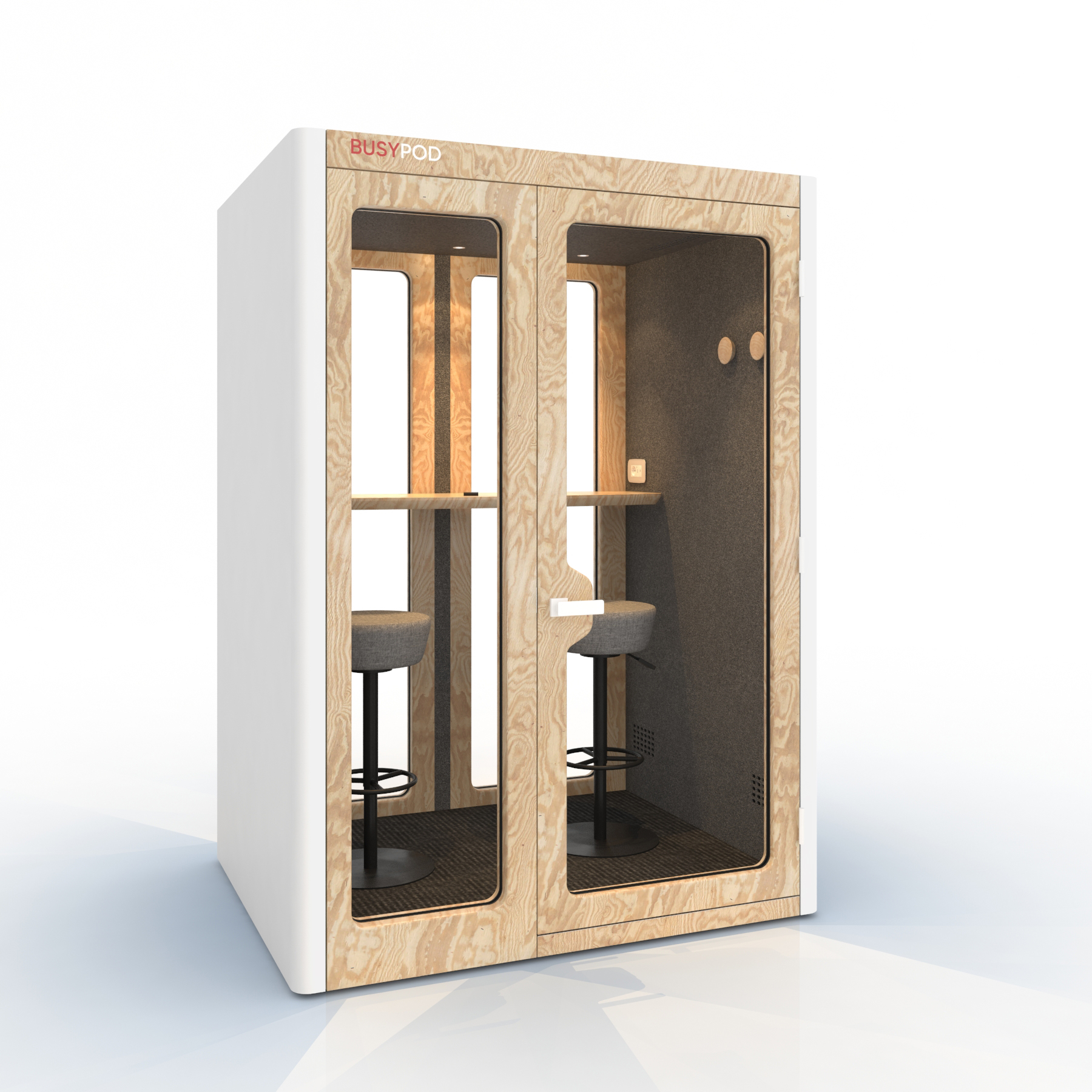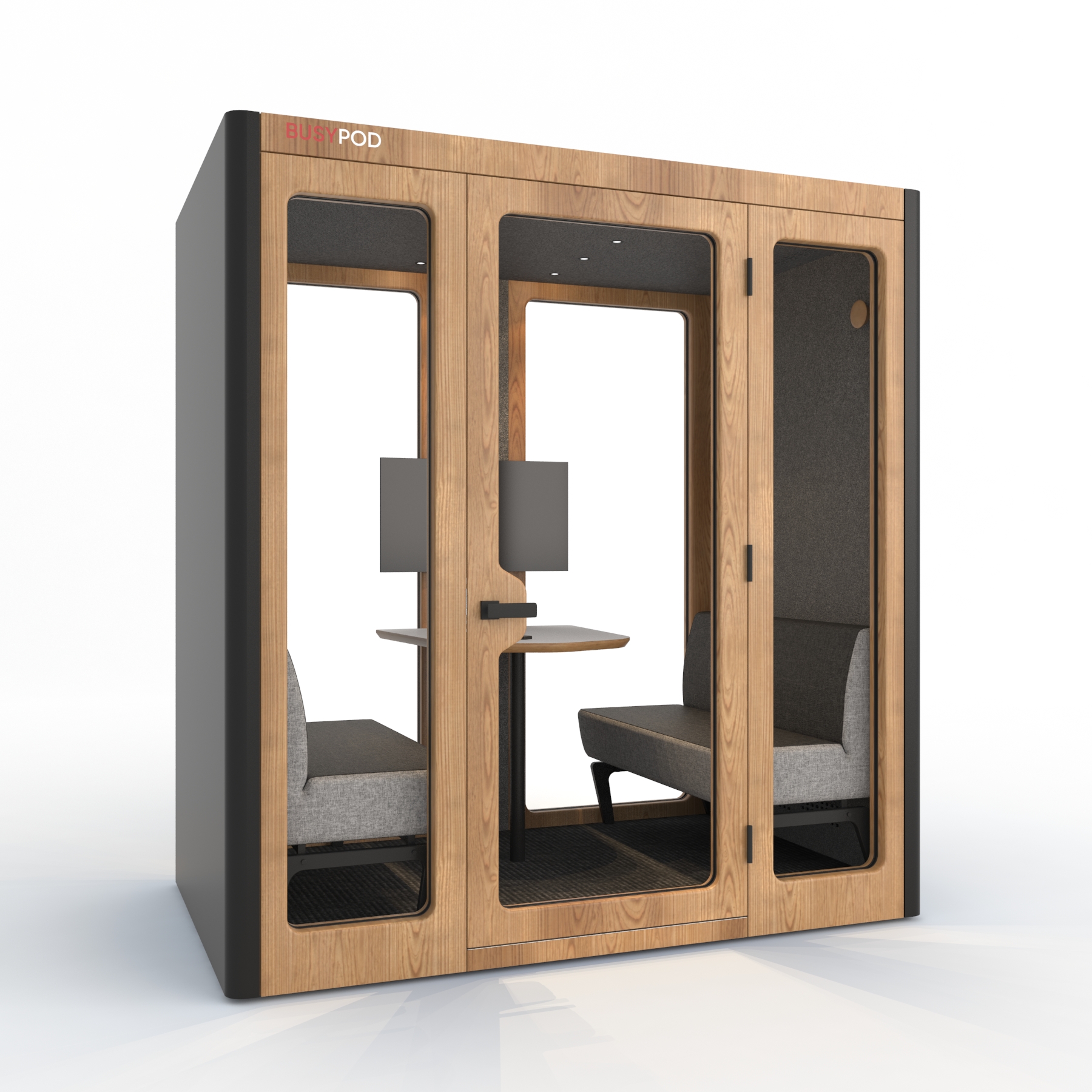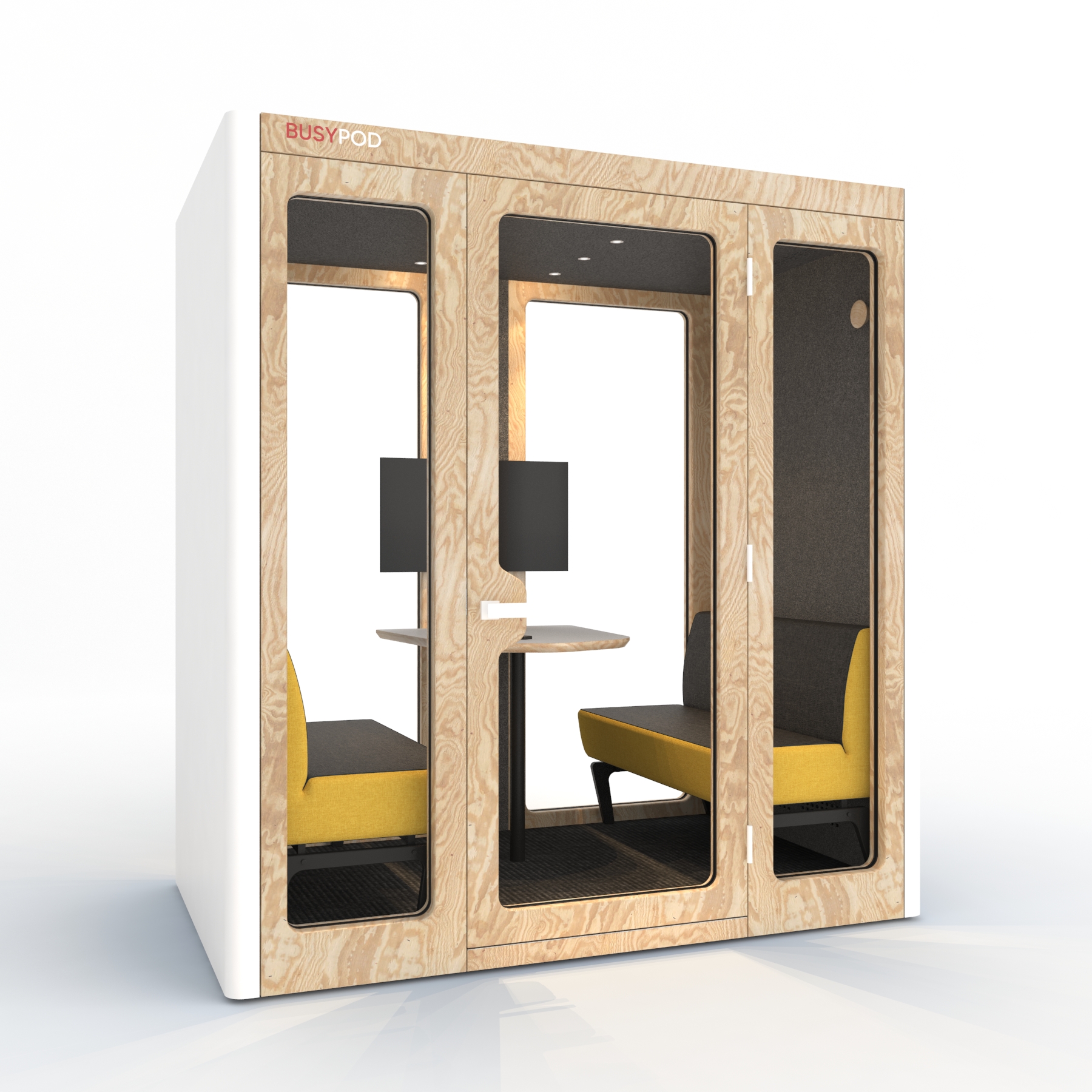 BusyPod Sizes
& Measurements

BUSYPOD Phonebooth
Width: 1020mm
Depth: 1020mm
Height: 2263mm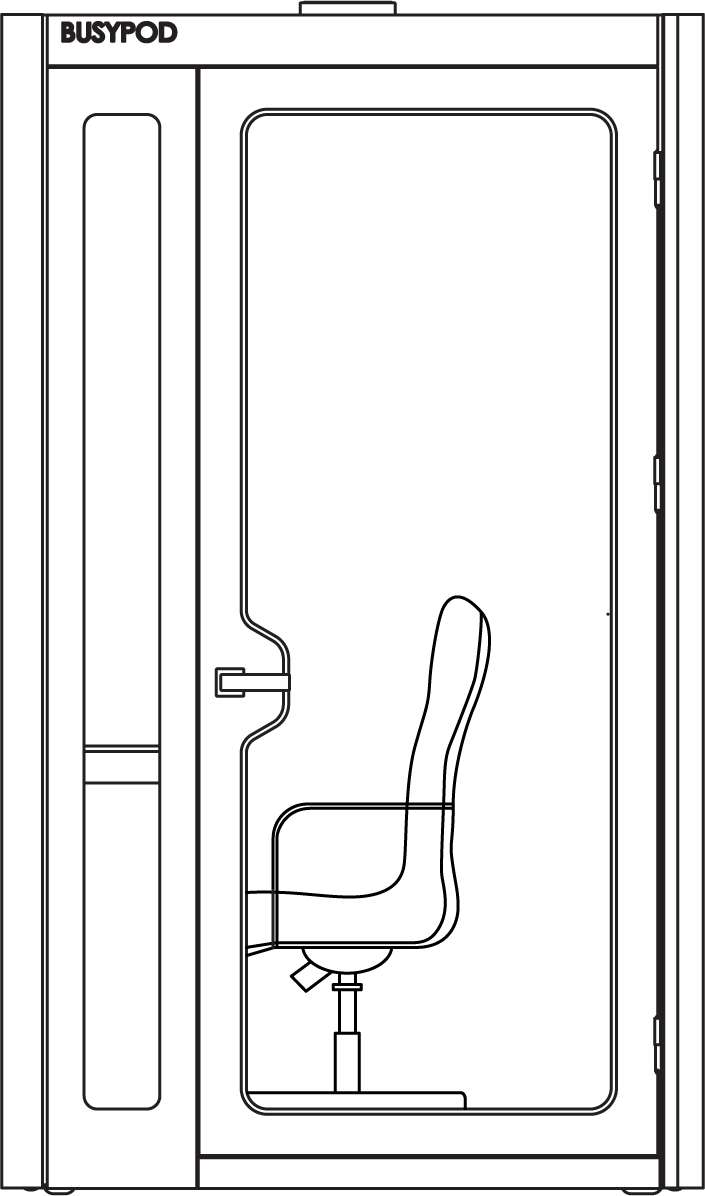 BUSYPOD Phonebooth Plus
Width: 1300mm
Depth: 1020mm
Height: 2263mm

BUSYPOD Medium Work (1 Person)
Width: 1607mm
Depth: 1300mm
Height: 2263mm

BUSYPOD Medium Meet (2 Person)
Width: 1607mm
Depth: 1300mm
Height: 2263mm

BUSYPOD Large (2-4 Person)
Width: 2107mm
Depth: 1300mm
Height: 2263mm

BUSYPOD Extra Large (4-6 Person)
Width: 2623mm
Depth: 2800mm
Height: 2263mm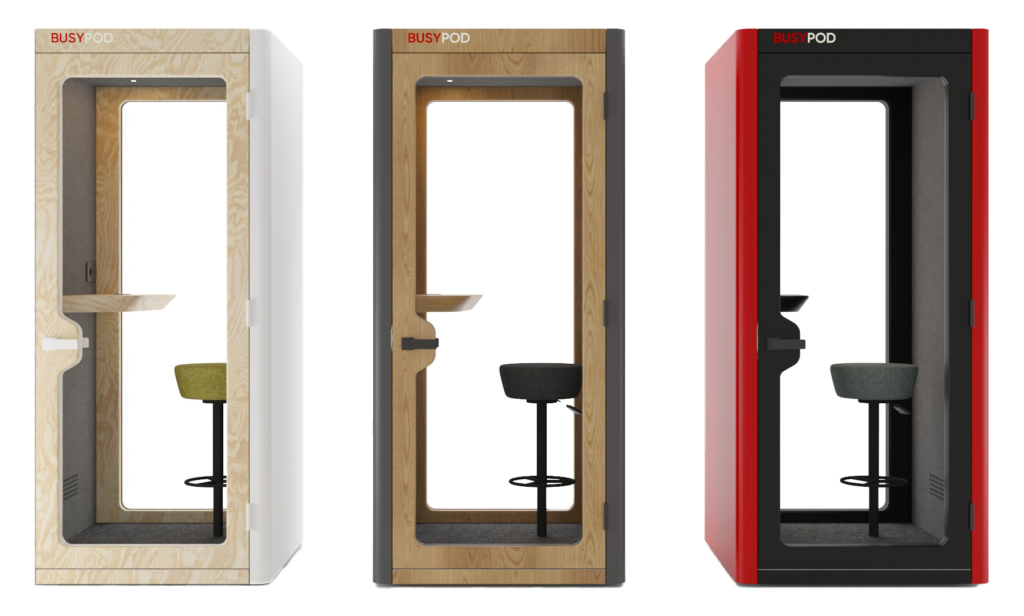 BUSYPOD frames can be made in natural wood veneer or lacquered in any RAL colour. Premium sound-control laminated glass is used in the windows as standard, alongside acoustic carpet for the flooring. PIR Sensors are used to activate lighting, occupation light & ventilation – meaning you can focus on your task in hand!
We would love to hear about your project!