Escape workspace distractions,
in an elegant acoustic space
Get ready to add some style to your workspace with our latest range of modular phone and meeting booths! These pods are designed to be both affordable and elegant, so you can transform your workspace at an affordable price-point. And with built-in castors, you can easily move them around whenever you need.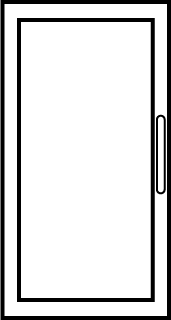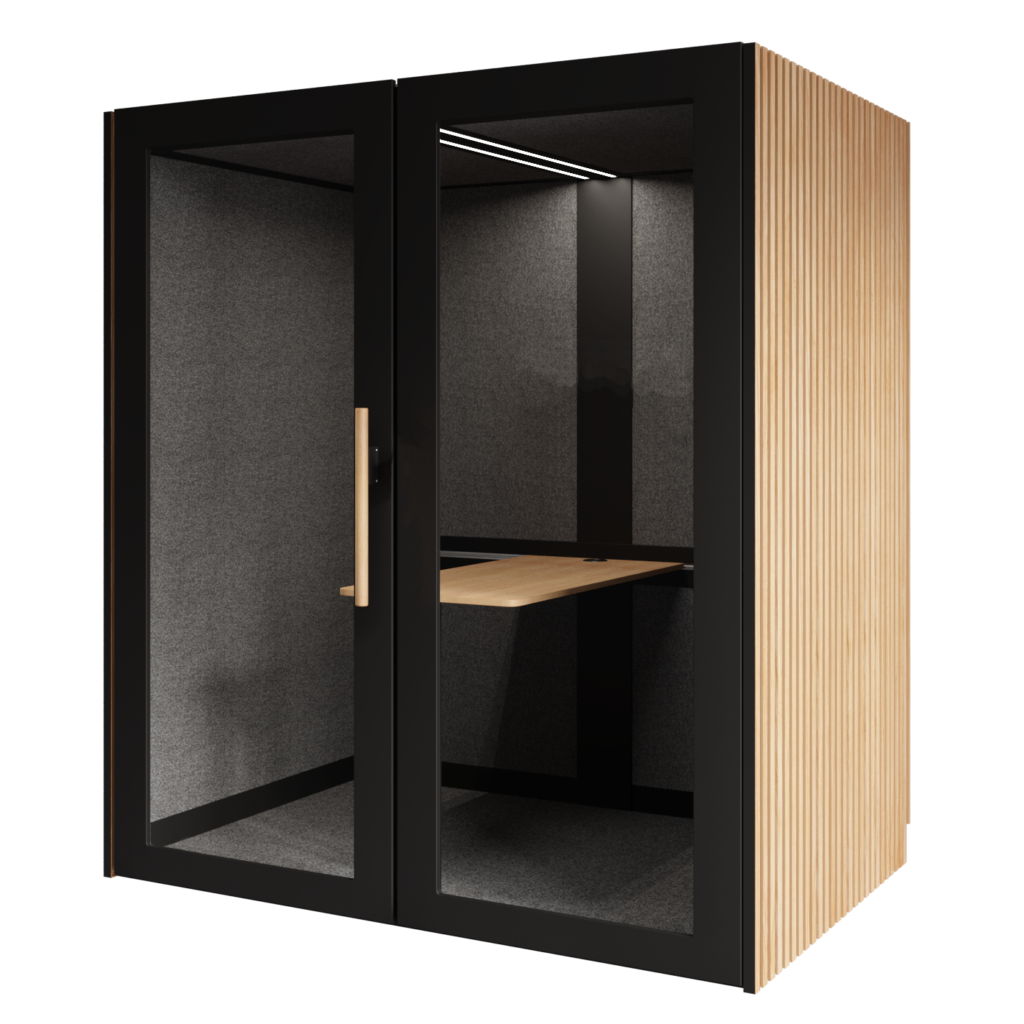 MiiBox® elegant and minimalist design will compliment the majority of workspace architecture, while providing users with up to 30dB of sound reduction.
The automatic lighting and ventilation will not only make sure the air inside the pod is kept fresh, it will also save energy by making sure lights and ventilation are not left on.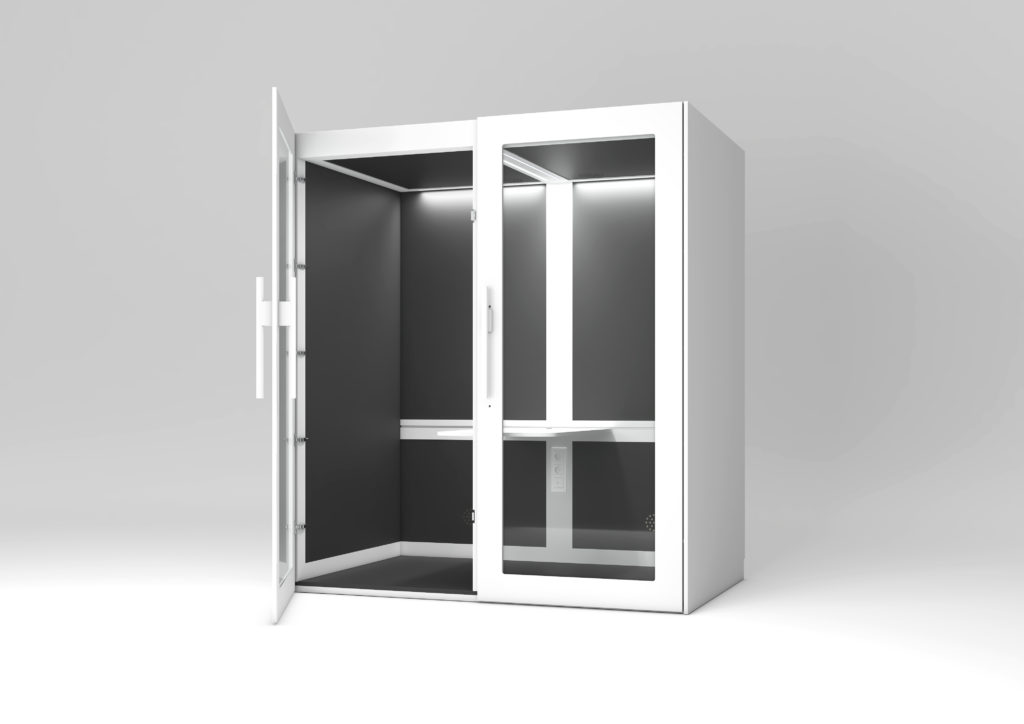 MiiBox® is designed to integrate with our freestanding open booths Shack, so you can beautifully pair these products together to make them look as one.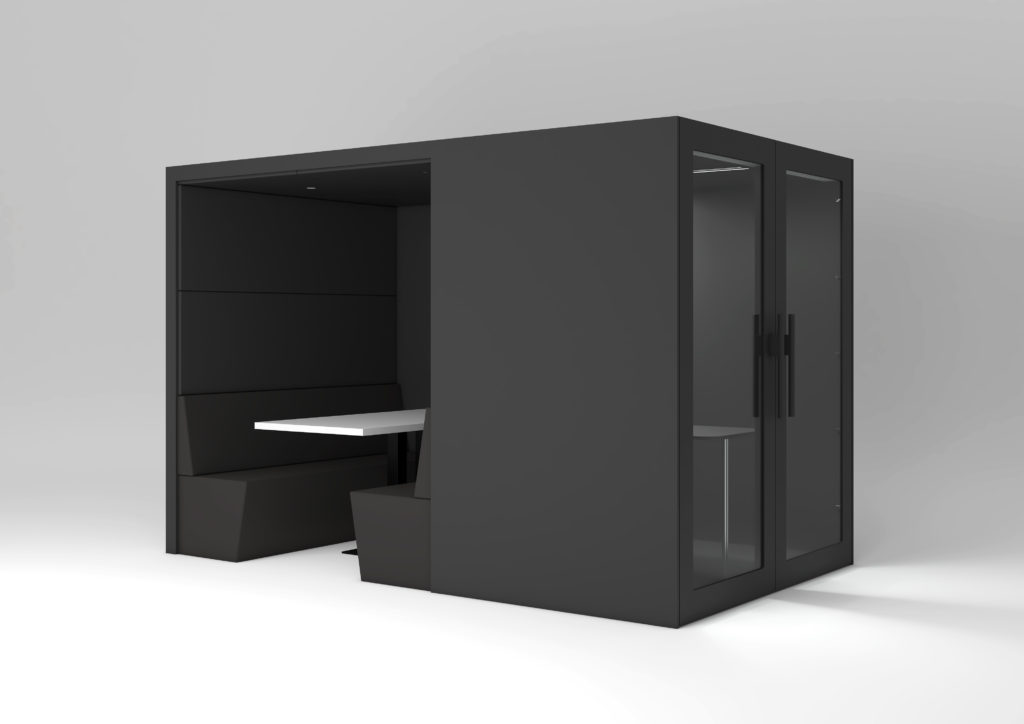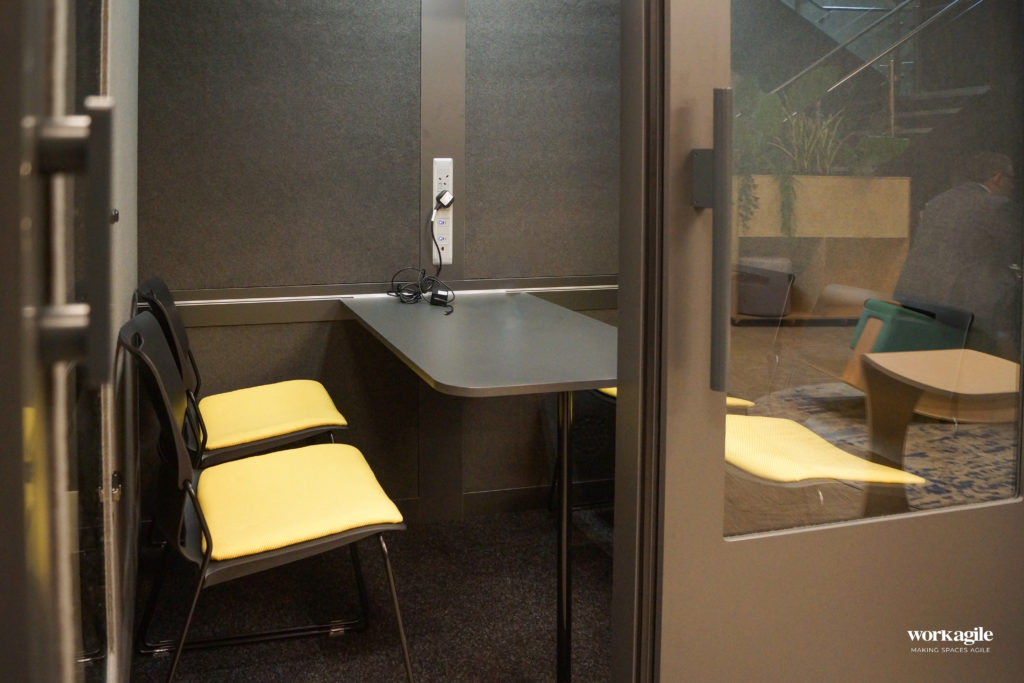 Come and see Miibox® in our showroom and try it for yourself!

Phone Booth
Width: 1000mm
Depth: 960mm
Height: 2220mm
2 Person
Width: 2000mm
Depth: 960mm
Height: 2220mm
4 Person
Width: 2000mm
Depth: 1280mm
Height: 2220mm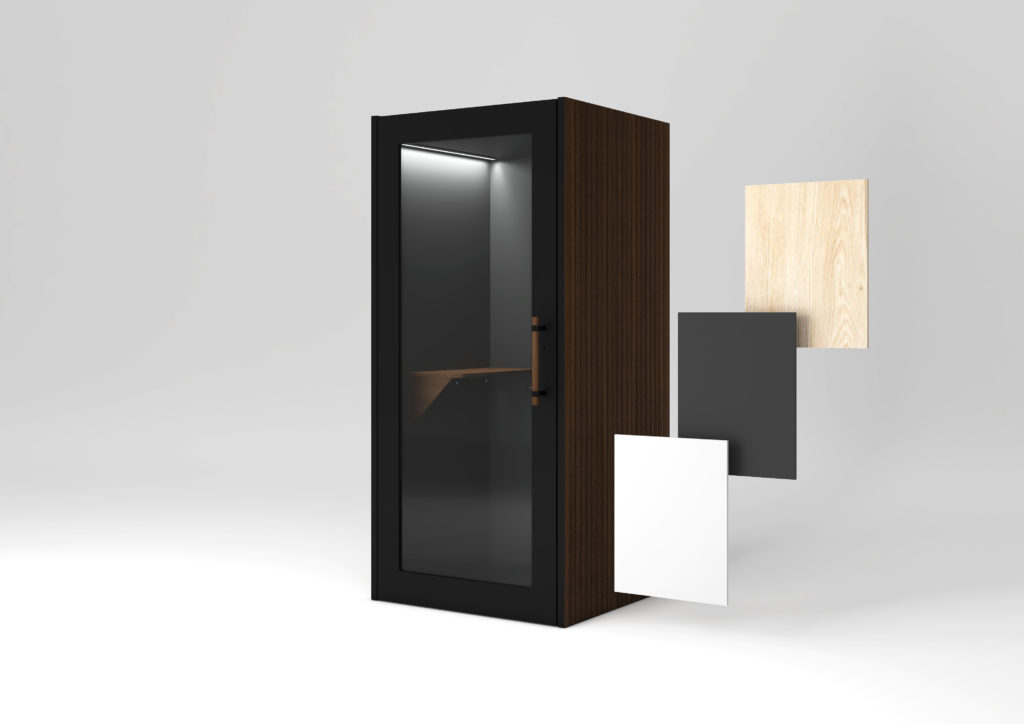 Choose from a refined range of colours and finishes to make it your own.
We would love to hear about your project!