The ultimate multi-functional space division system
Taking multi-functional space division to the next level, On The Move combines storage, digital presenting, grid shelving, planting, brainstorming and more, in one compact mobile system!

On The Move Launch Events:
Join us at one of the above events to experience the launch of our brand new On The Move system! Our workspace experts and the designers of the system will be on-hand to talk you through this innovative new collection, and discuss any project requirements you may have.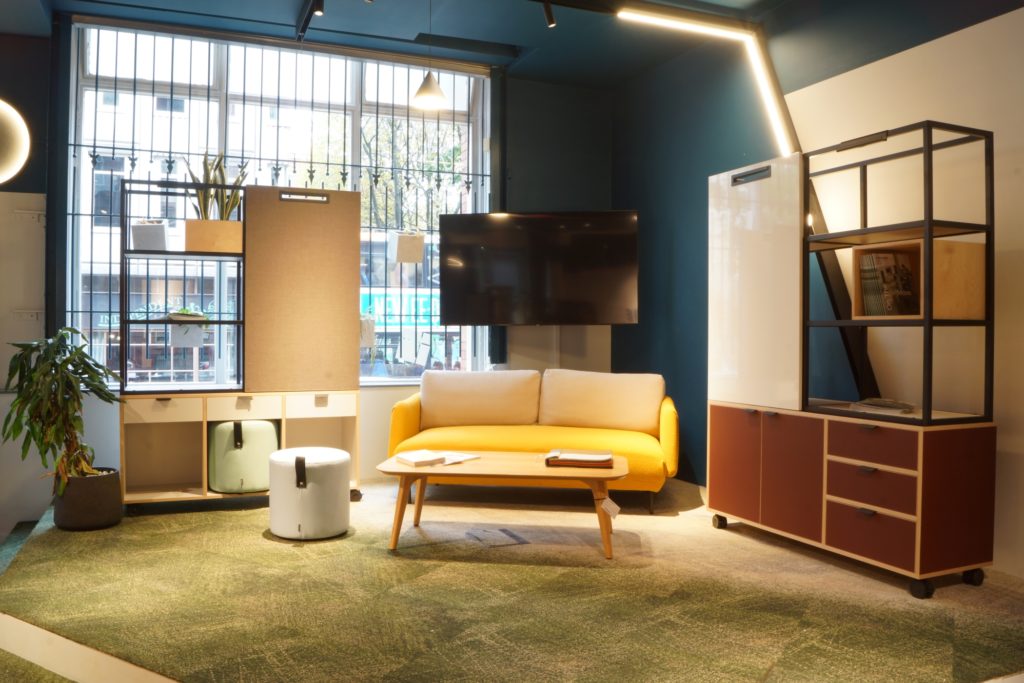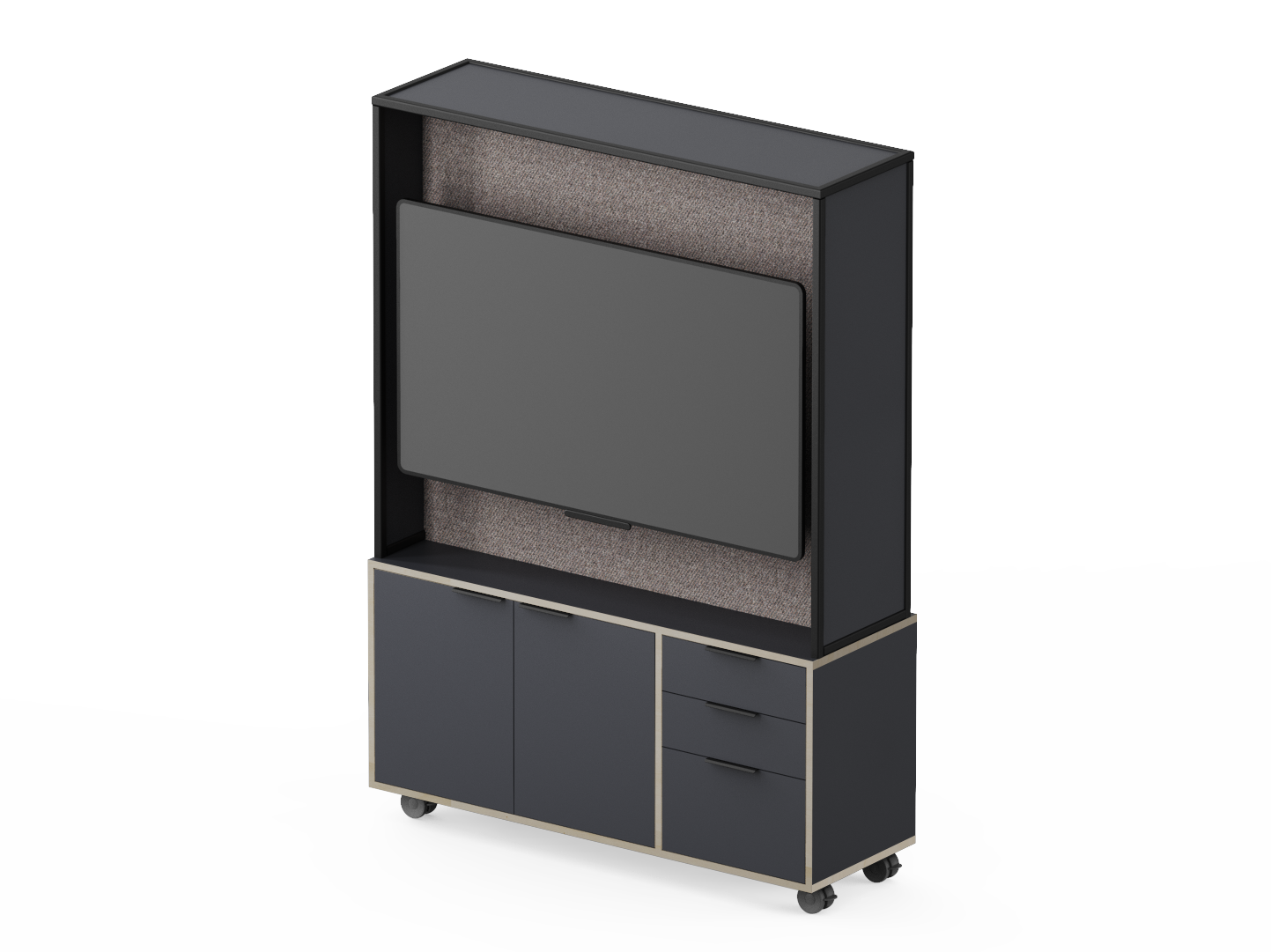 Embracing a modular approach, this affords you the liberty to fashion a system tailored to your business needs, all the while upholding its inherent sustainability through its circular design.
Supported by robust, lockable castors, this system allows for dynamic mobility, enabling on-the-fly adjustments to accommodate various activities, from spatial partitioning to establishing project-specific areas or simply injecting a refreshing dynamism into the office environment.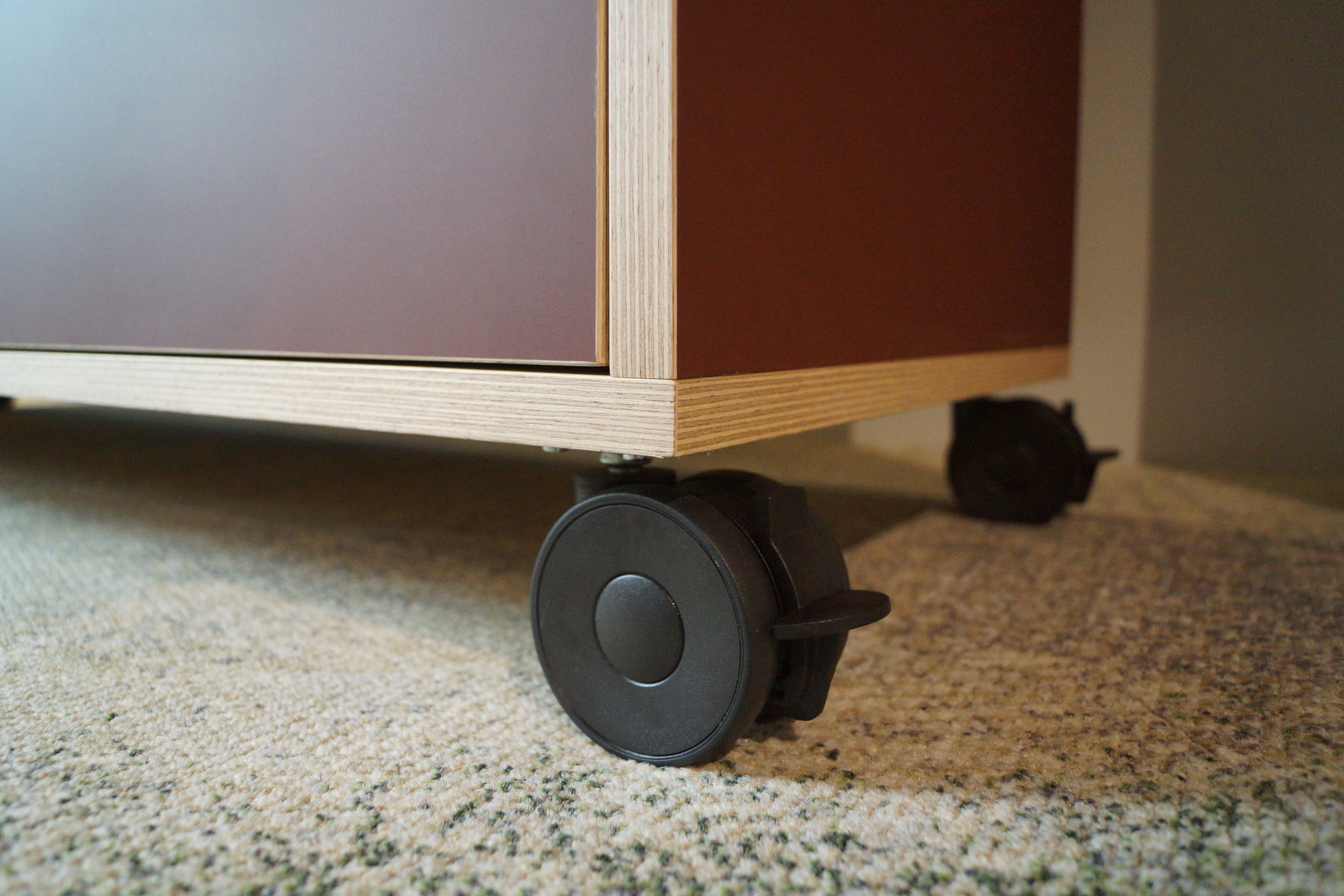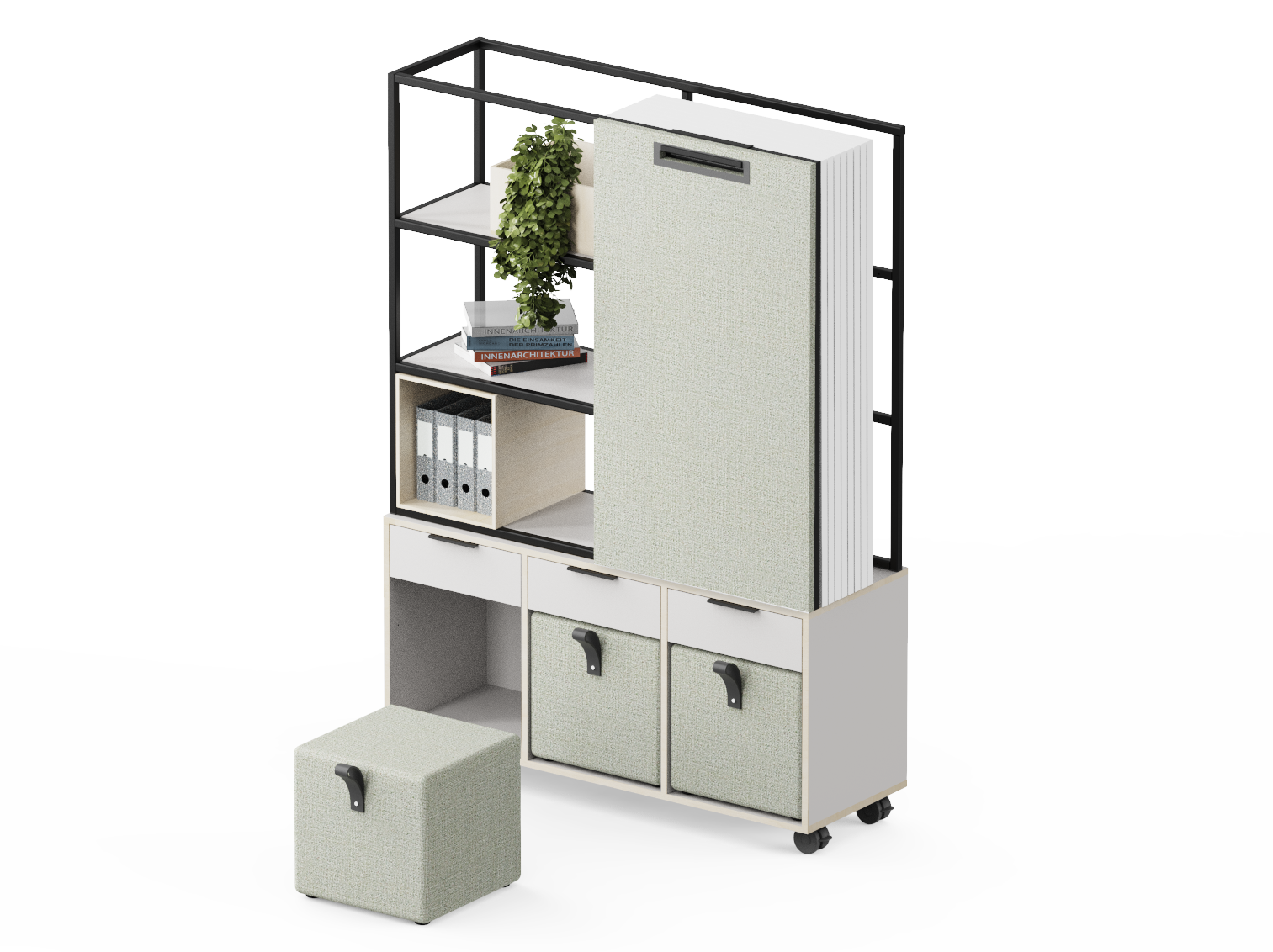 Discover the versatility of our integrated storage options, available in various configurations to meet your practical storage needs. Soft close doors and drawers as standard, and if security is a concern, rest assured that our system can be equipped with lockable features as well.
Effortlessly affix the lightweight, easy-to-maintain whiteboards for showcasing and presenting your concepts. Alternatively, you can use our acoustic and pinnable boards for multiple functions – from bulletin boards for notes and memos to versatile visual and acoustic space dividers.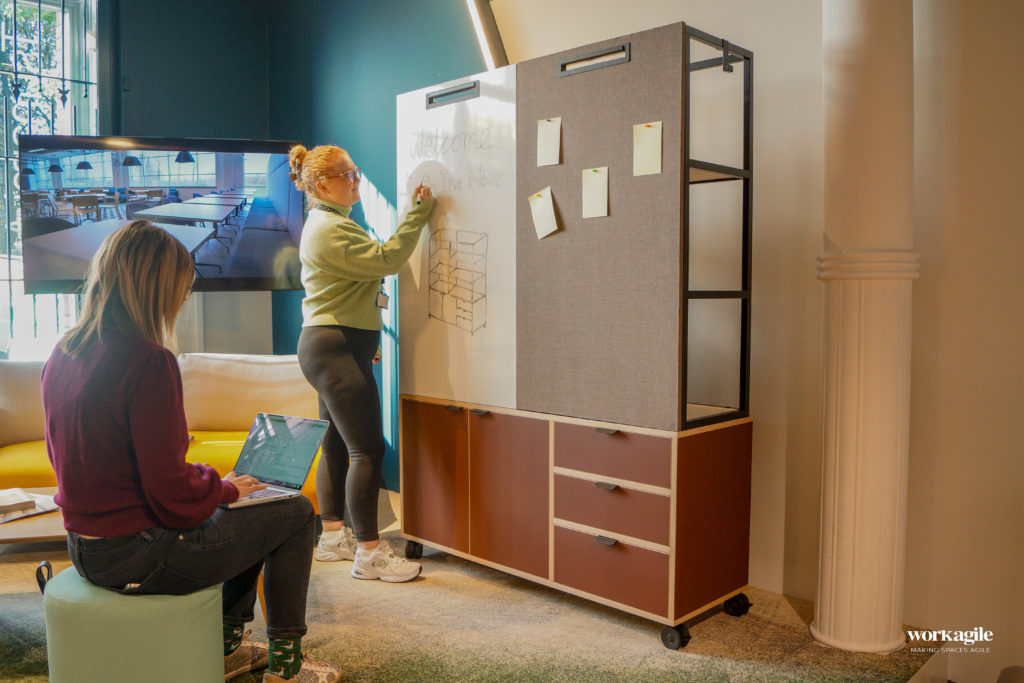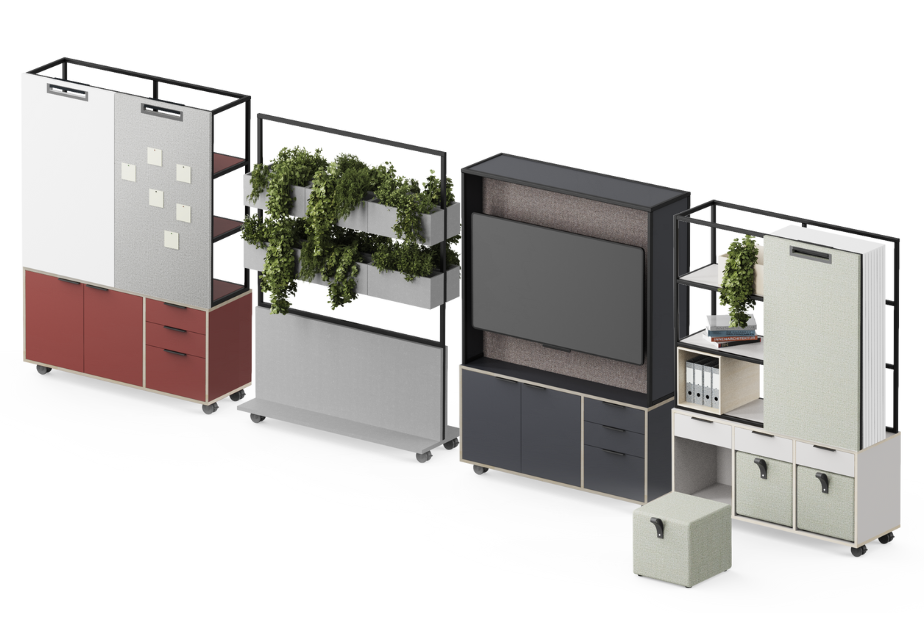 Populate with
accessories
Elevate your designs with our comprehensive selection of practical accessories, ranging from cubbies and planters to convenient bag and coat hooks, adding both functionality and style to your spaces.
Adaptable
wall rail system
"Seamlessly interchange whiteboards and acoustic boards between the mobile units and the adaptable wall rail system, empowering you to craft the ultimate display and presentation experience."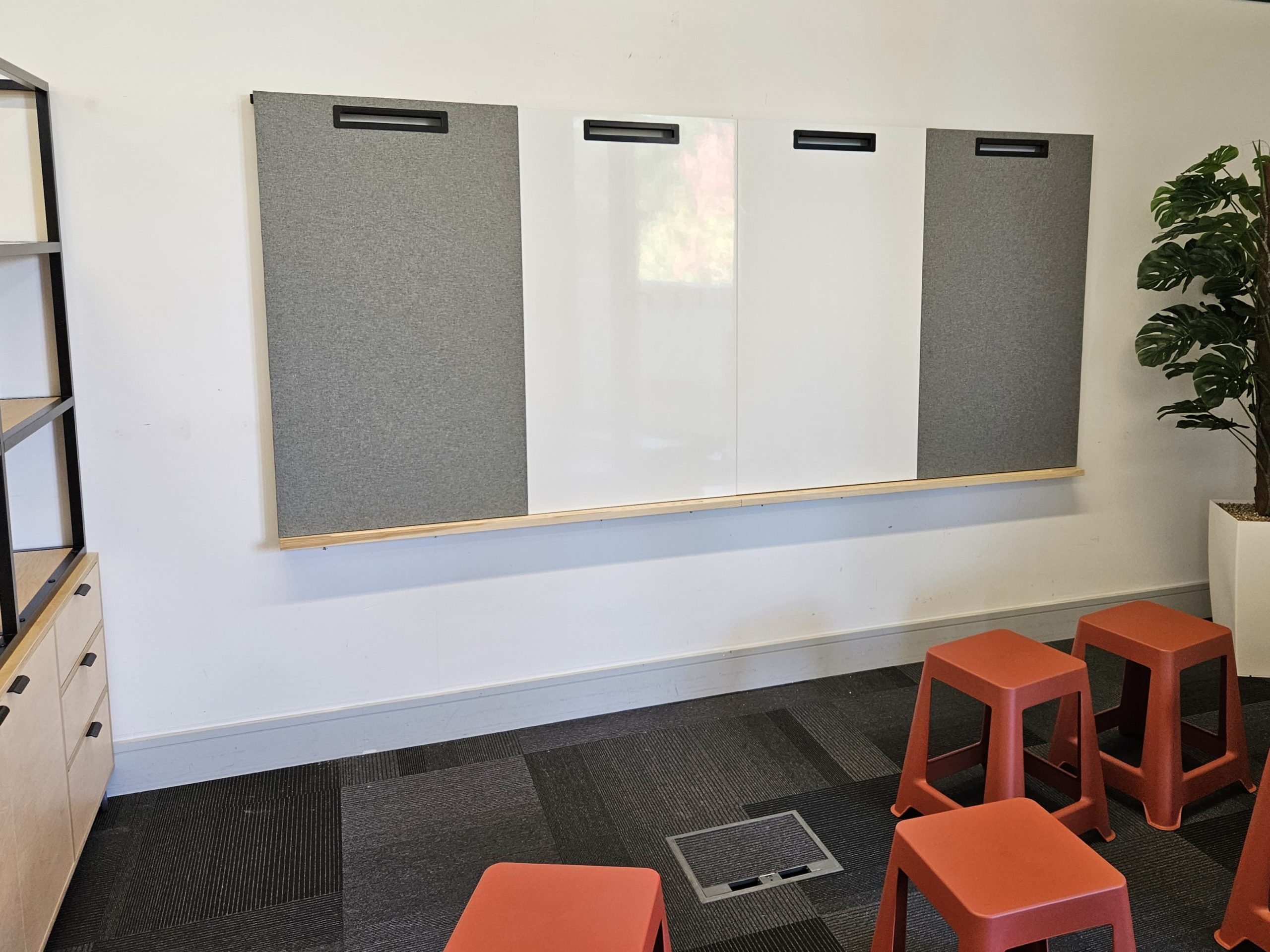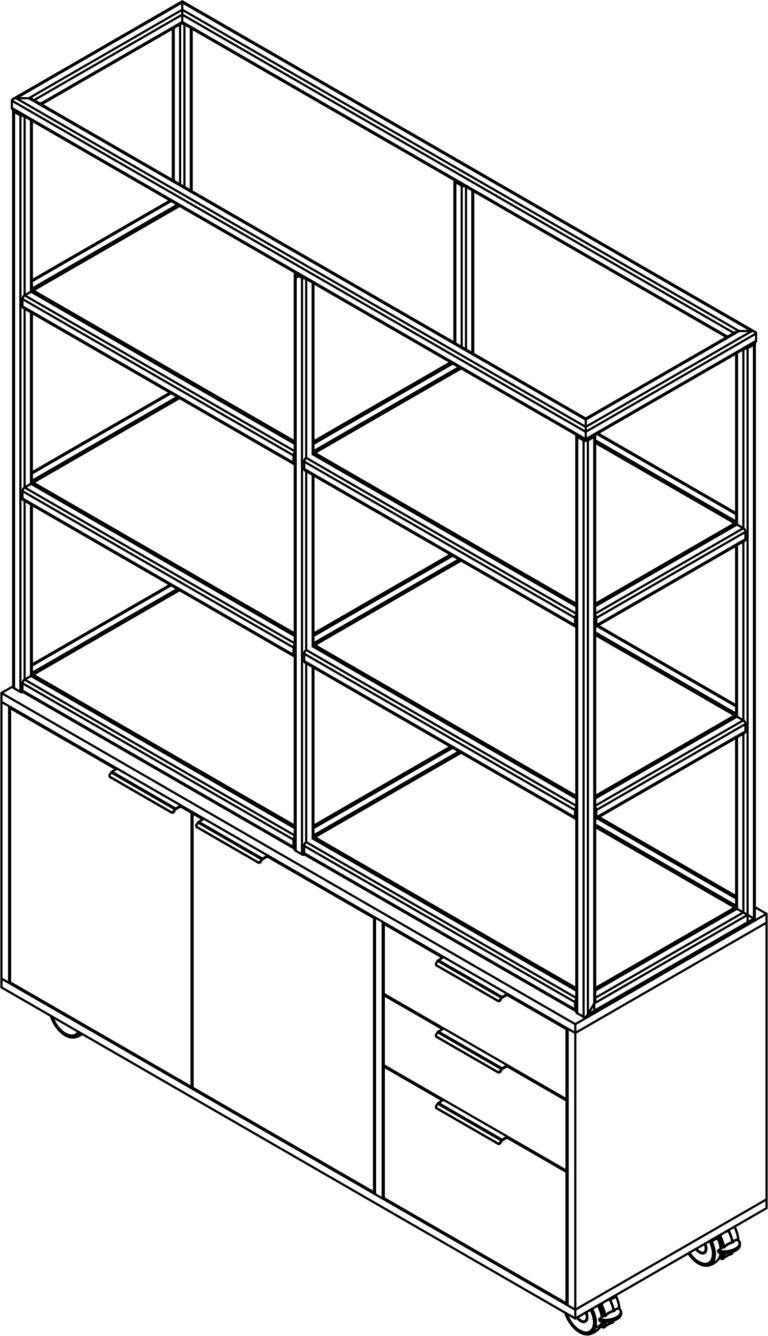 OTM 1
Width: 1350mm
Depth: 450mm
Height: 1880mm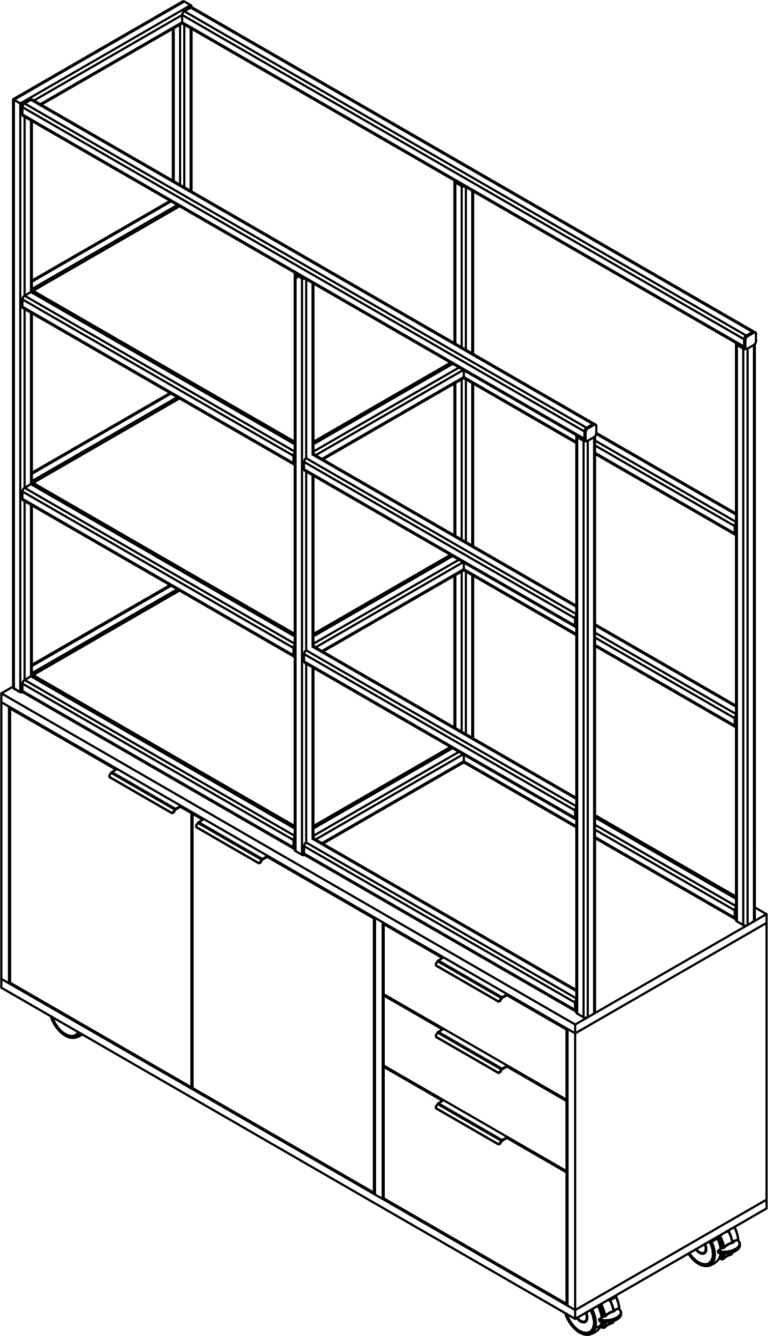 OTM 2
Width: 1350mm
Depth: 450mm
Height: 1880mm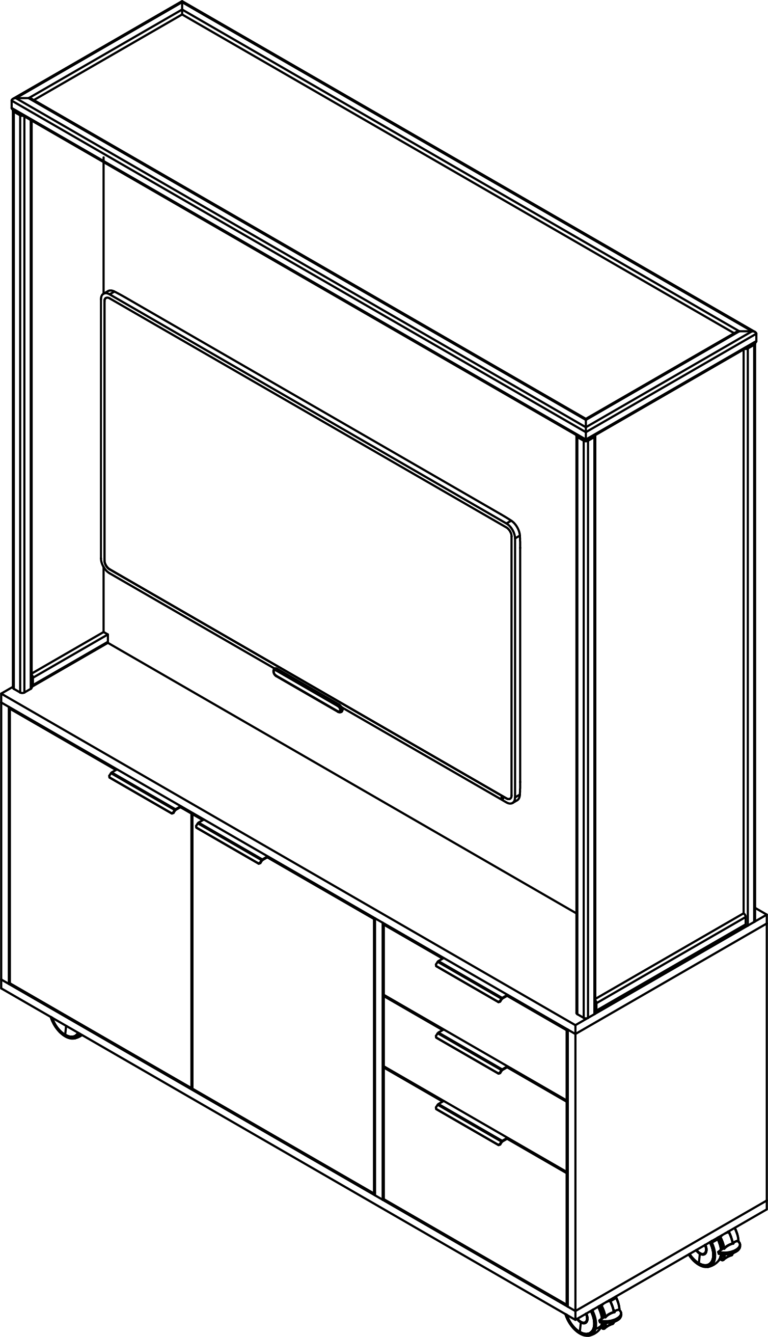 OTM 3
Width: 1350mm
Depth: 450mm
Height: 1880mm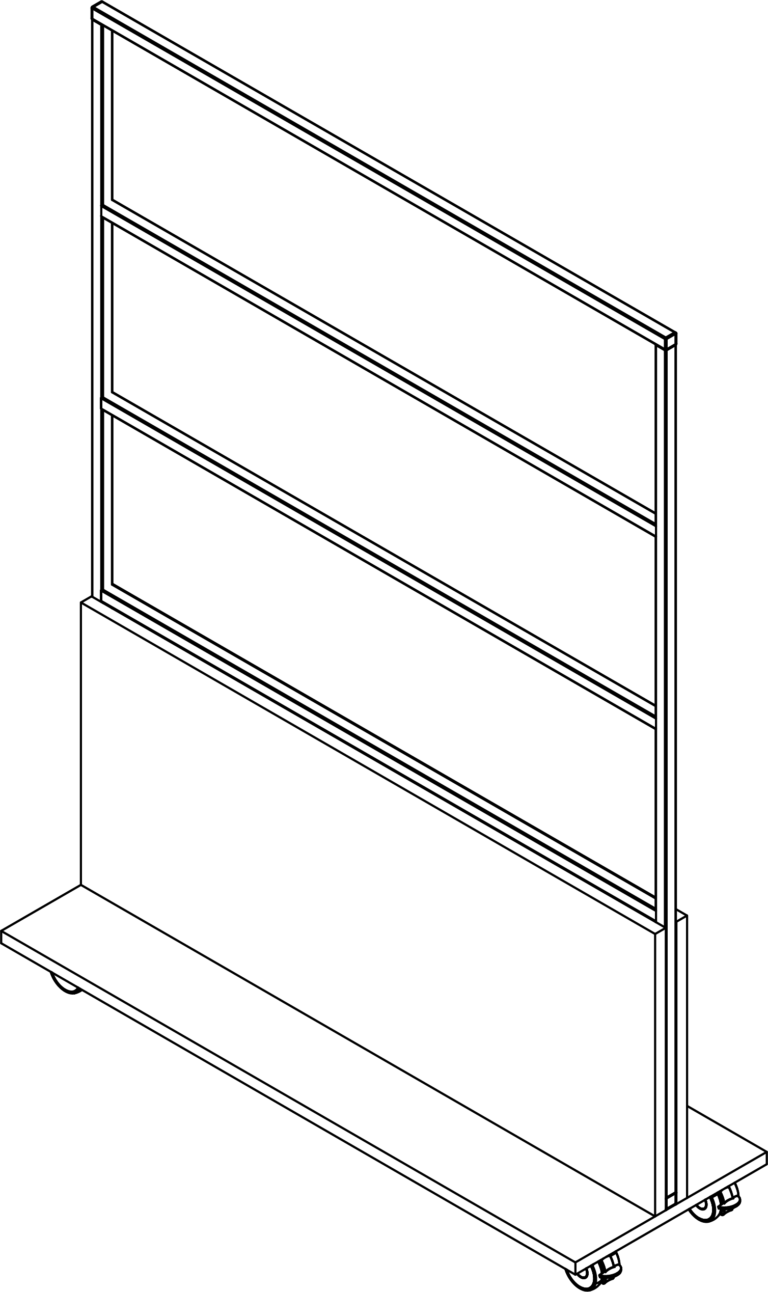 OTM 7
Width: 1350mm
Depth: 450mm
Height: 1880mm
Choose from a refined range of colours and finishes to make it your own.
We would love to hear about your project!