A room within a room,
for convenient collaboration
A meeting room within a room, Shack booths give an 'out of the office' buzz to any meeting and allow you to feel connected to colleagues whenever you need to be. Shack helps to create a collaborative feeling in any given space while enhancing productivity and promoting team spirit.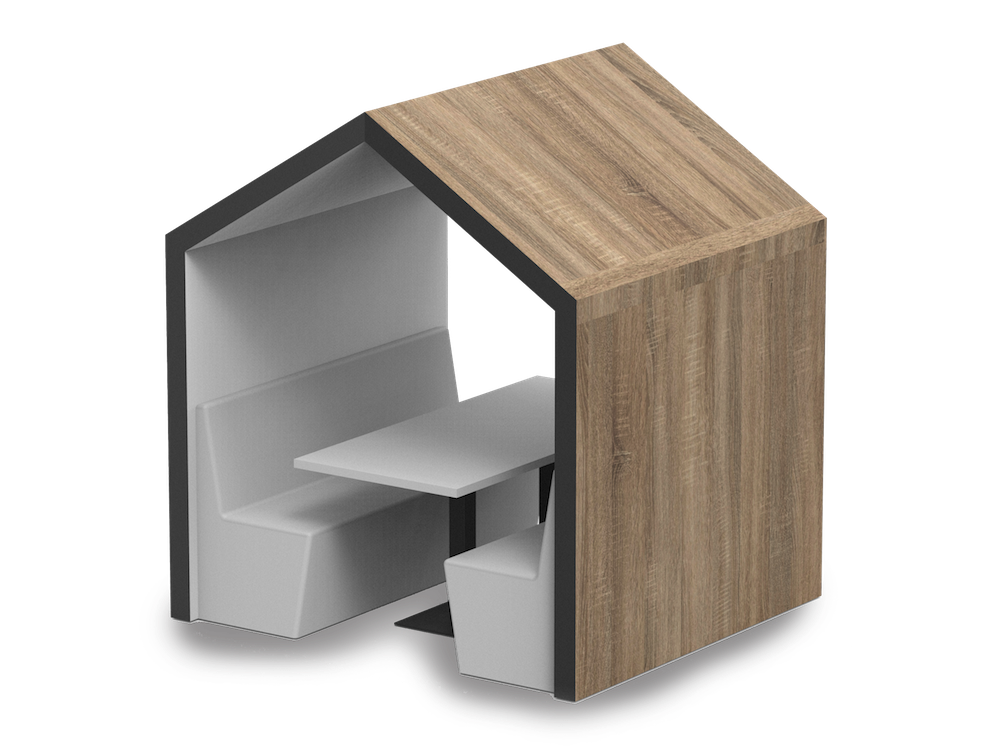 Meeting booths are ideal for allowing people to choose where they work for ultimate productivity; a key element to truly agile working. Our single Shack booths offer a quiet, solo working space to take you away from your desk and any unwelcome distractions. With acoustic walls and optional lighting, Shack is the perfect private space for focus work or even to just read a good book.
Look closely and you'll see the attention to detail that goes into all our products; from upholstered interior panels to optional external panel finishes, plus, tables & upholstered seats included on all models.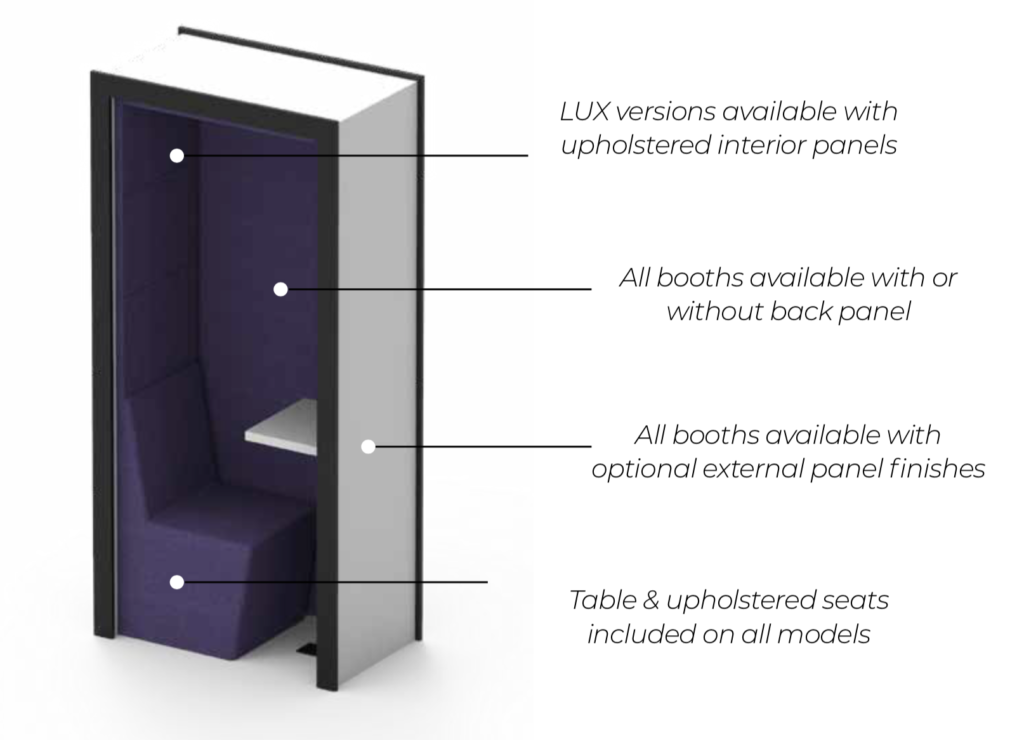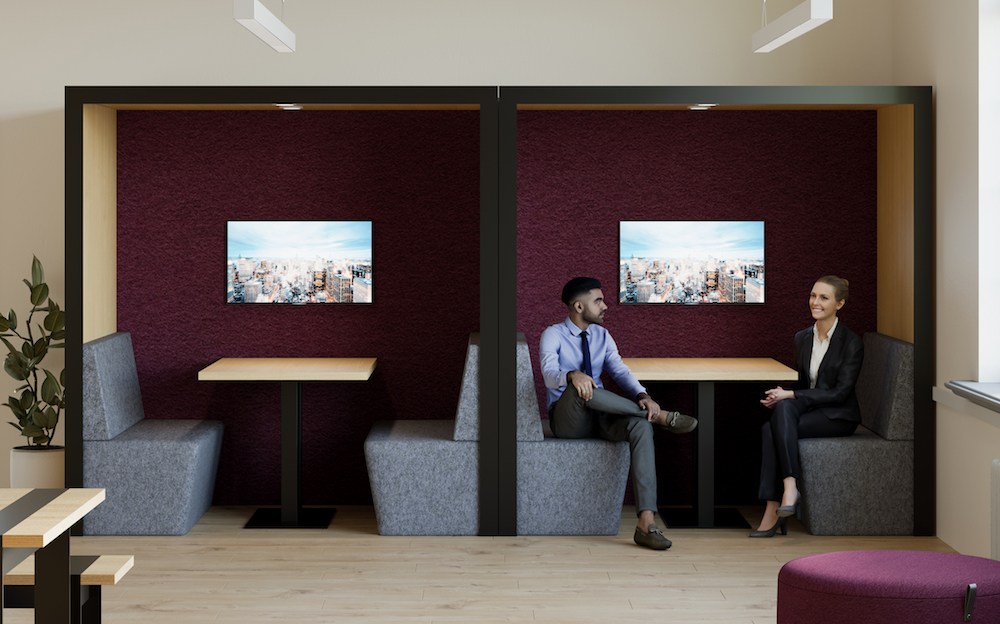 Our booths encourage collaboration away from the usual, often uninspiring, meeting room to inspire creative and unique ideas. As well as a wealth of upholstery options, you can accessorise Shack with audio screens to allow for presentations, different lighting options to create your desired atmosphere, and power modules to stay connected at all times.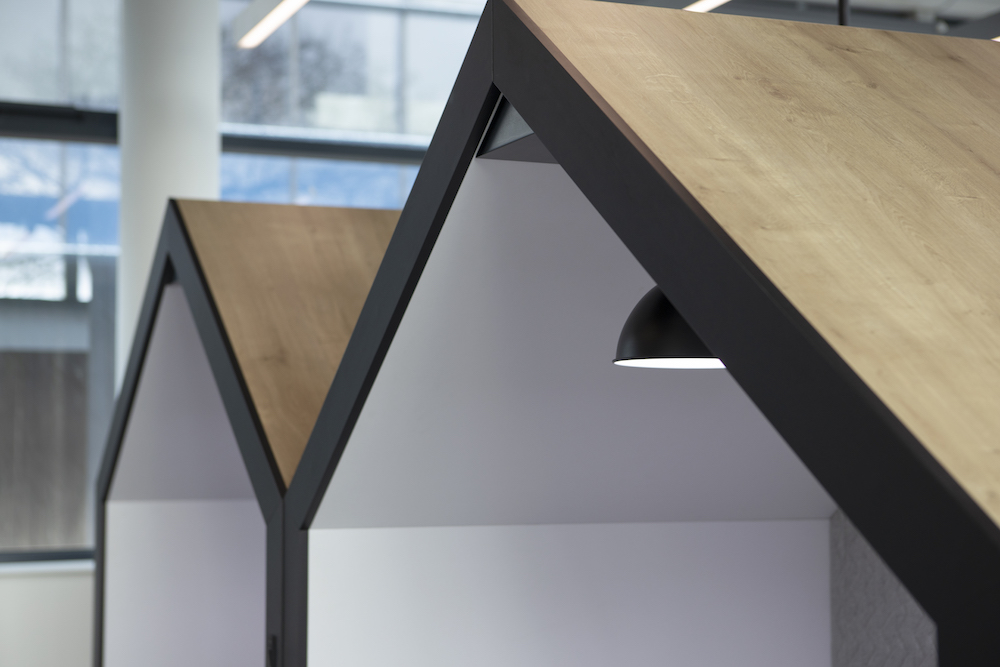 Shack is available in multiple materials, colours and a range of fabrics. Lighting and power options are available with all modules.
With hundreds of unique fabric and colour configurations, combinations are limitless and truly bespoke to your needs.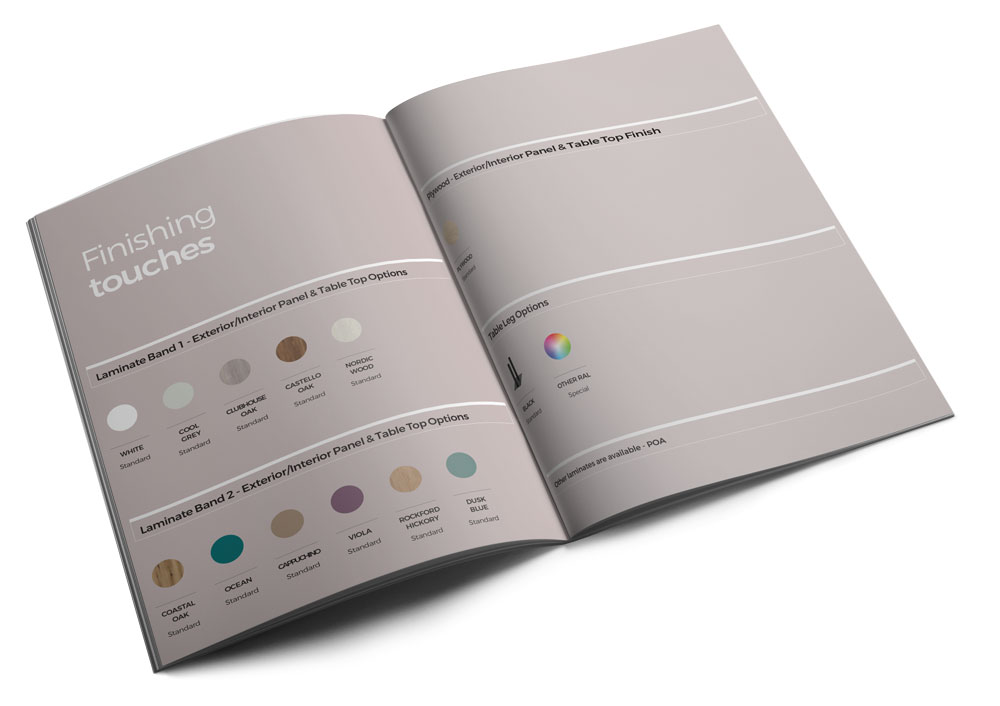 We would love to hear about your project!