Building a strong brand identity in the workspace is key in today's marketplace. Strong branding both externally to customers and internally to staff builds a sense of trust, pride and loyalty.
Investing in your team's comfort, wellbeing and inclusivity have been shown to create a more dedicated and productive workforce. Our latest project saw us work closely with Workspace Design to create a fully branded, agile, multi-use tiered seating solution, helping build a strong brand identity in the workspace.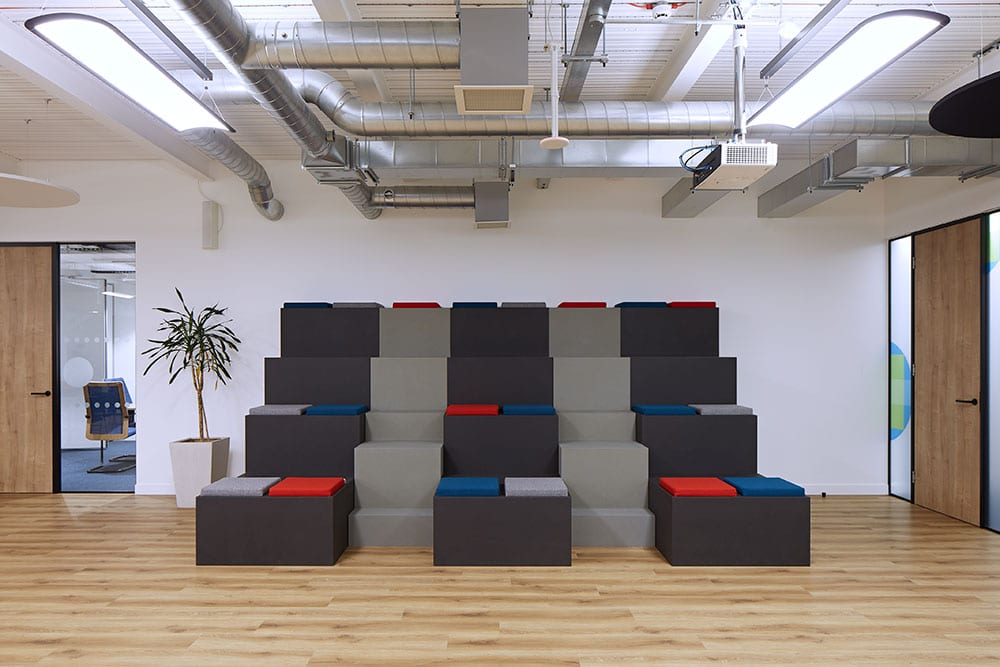 The client, a global provider of professional information, software solutions and services are at the forefront of what they do and understand it's imperative to keep up with the ever-changing landscape of workspaces and the way people work.
The client wanted to create a collaborative work area in which their team could work flexibly, without the constraints of a traditional office space. Enter our best selling system – Huddlebox.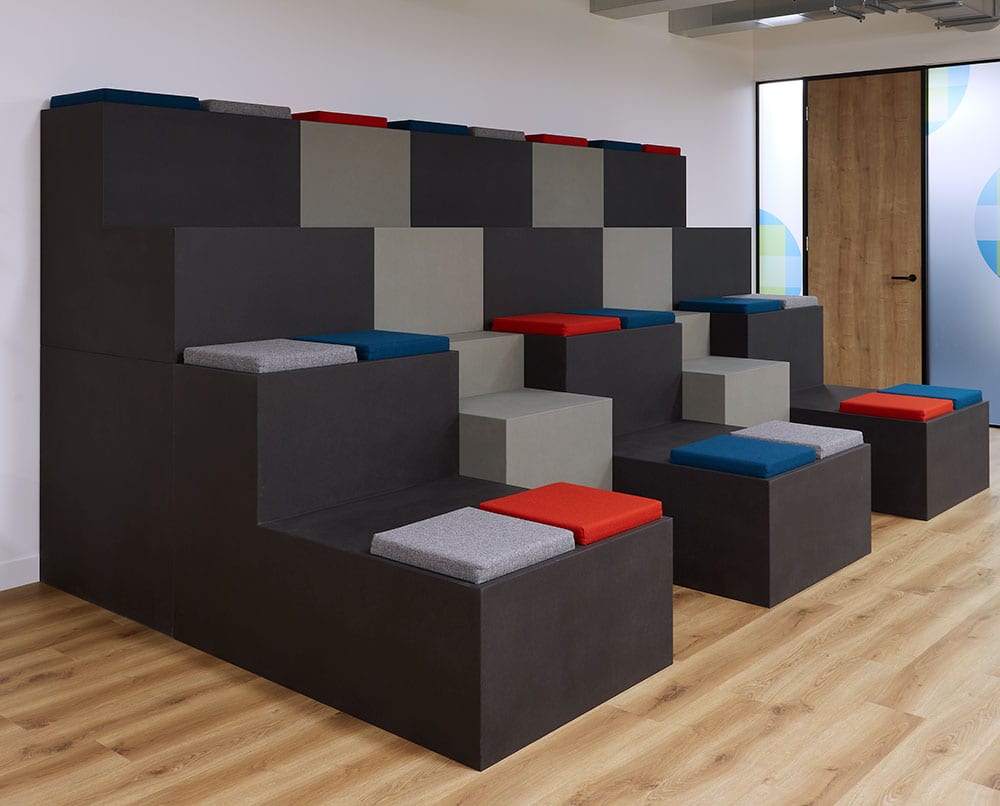 The Huddlebox system is incredibly visually impactful. Each of the modules is designed for comfort. They are available in multiple colourways with soft edges and tactile felt fabrics – helping to enhance the user's experience.
The Huddlebox can be arranged into 1000s of different configurations depending on need and purpose – giving the user the ultimate flexible and agile work experience. Not to mention, it's the highest tiered seating solution the Workagile team have built and installed so far. In our opinion, this Huddlebox project has been a huge success!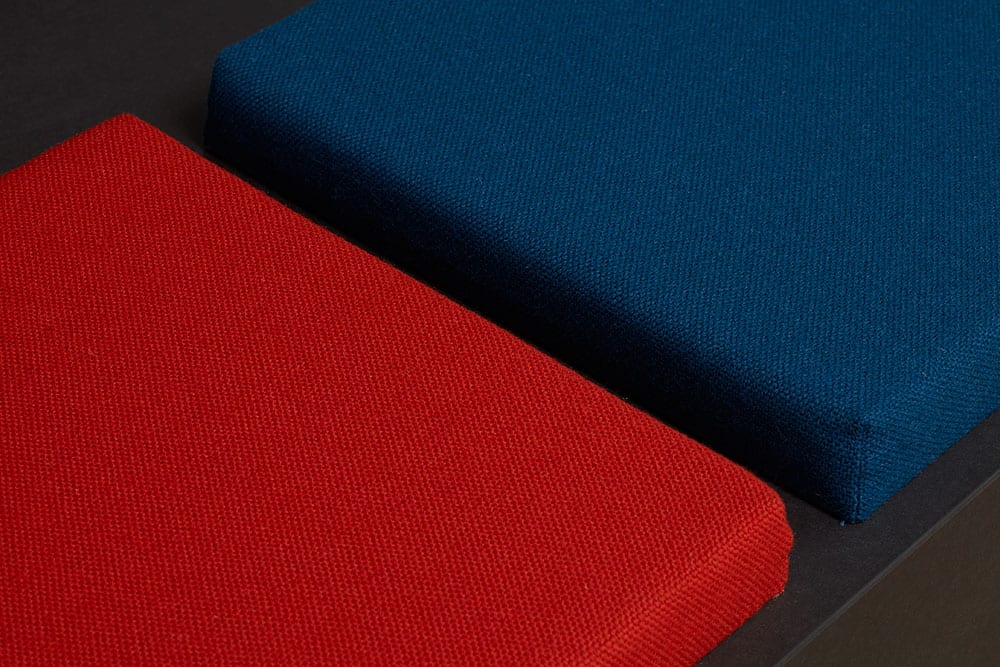 To create a sense of unity and strengthen the feeling of the brand, the client chose coloured seats to match the company logo.  The client was especially pleased with the outcome and what the Huddlebox system brought to the space in terms of colour and agility.