BT Group's London headquarters has relocated from St Paul's to BT One Braham, an 18-story, 328,000-square-foot building near Aldgate East station. The move is part of the telecoms business's efforts to radically rethink its estate – something that will see its number of UK offices slashed from more than 300 to around 30.
BT's offices are moving away from cellular offices and toward agile working. Wellness is woven throughout the design, with "community" floors that include café and restaurant spaces for socializing, as well as quieter spaces like the multi-faith and contemplation rooms.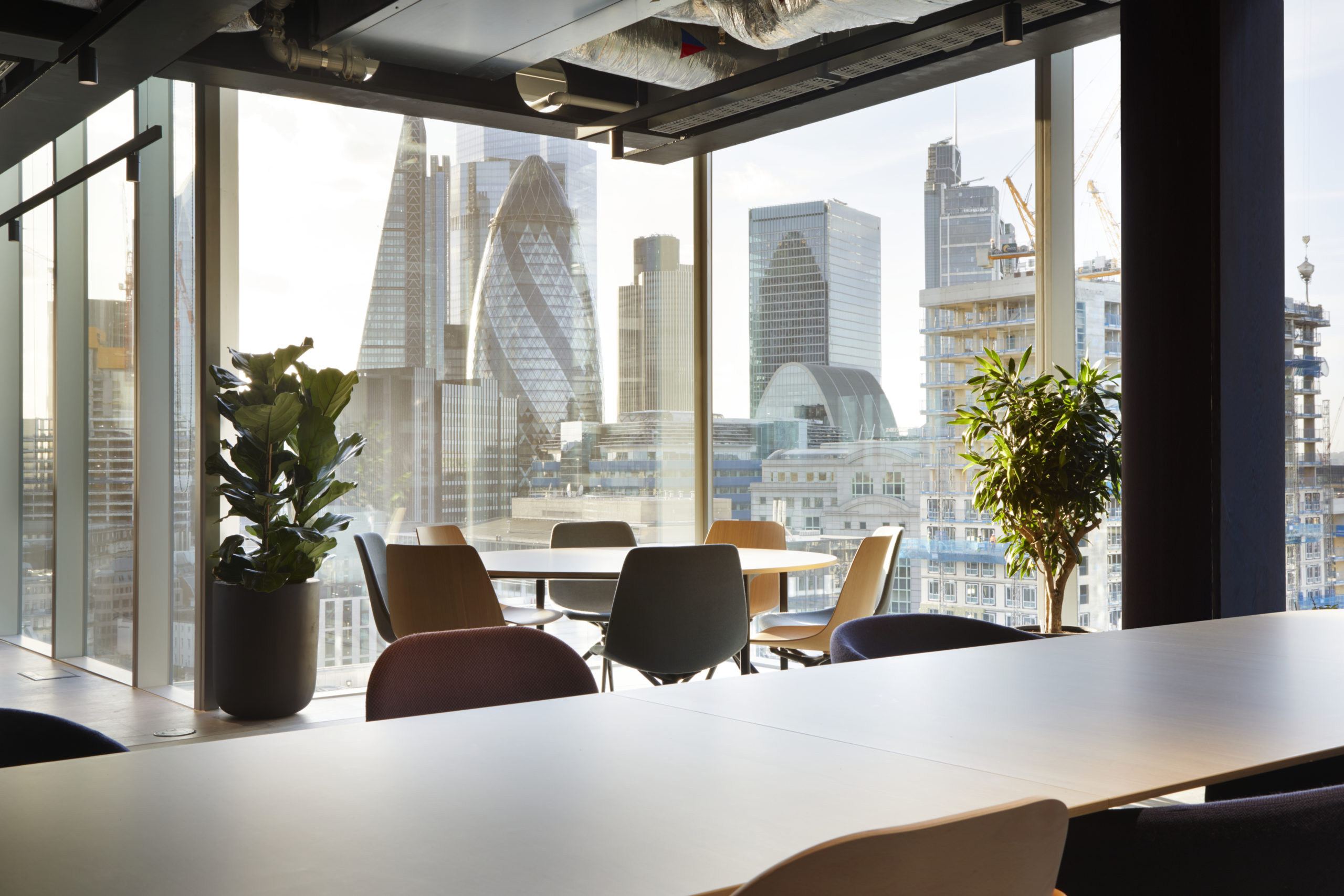 ID: SR (Sheppard Robson)'s responsibility with BT ranges from building acquisition and due diligence advice to detailed design delivery in key locations/hubs such as Bristol, Sheffield, and Dundee, which will be added post-London. The London process began in 2019; "BT wanted to provide the best experience for their employees through wellbeing, inclusive design, and technology," Robert Myers of ID:SR says. The original design of the firm was then rethought considering people's experiences working from home, resulting in more variety, more digital connectivity, and better acoustics.
The physical and visual connections are critical to the design of the London headquarters. A new staircase was added to the foundation to connect levels 5 through 15, encouraging physical movement between floors and the various spaces they house.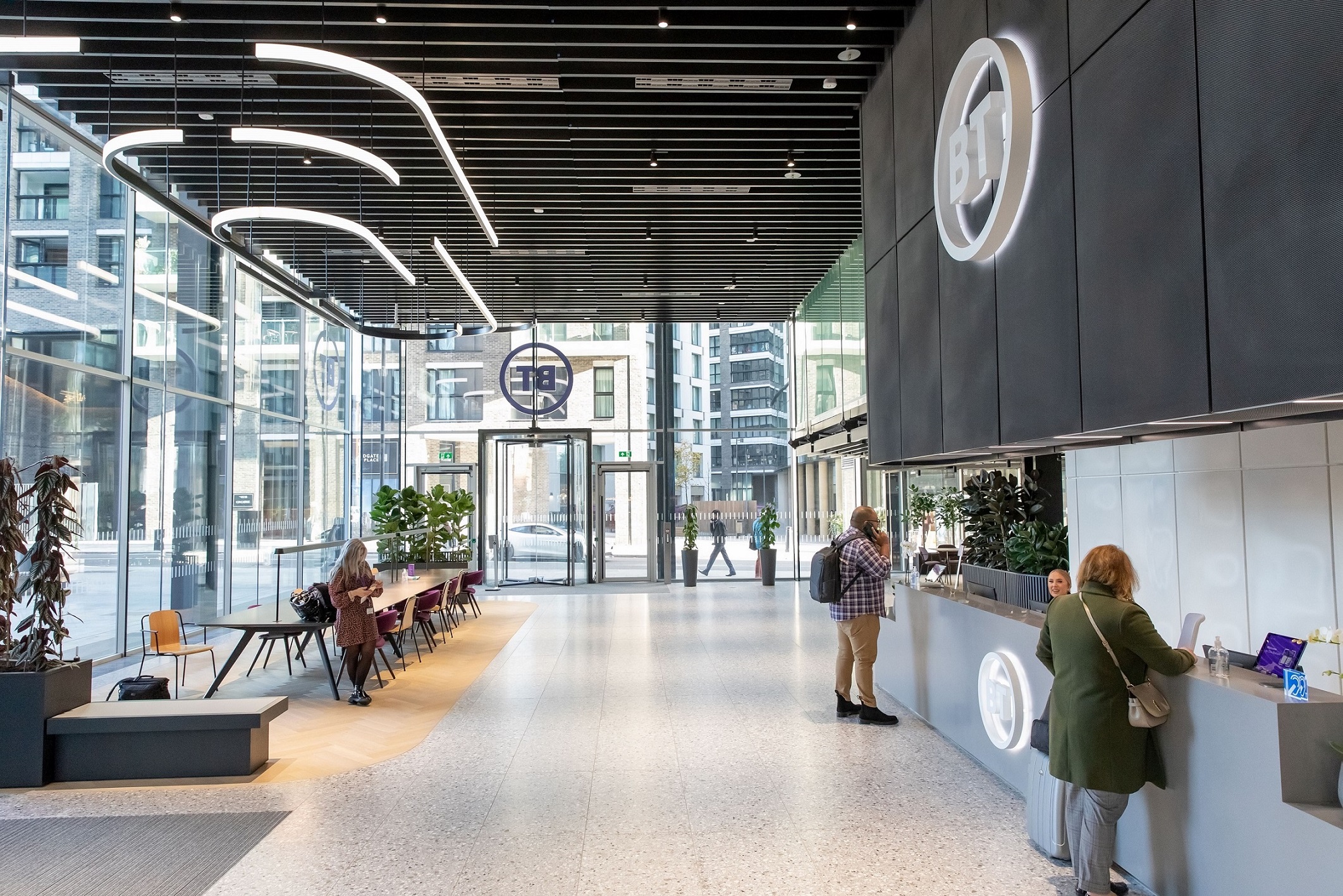 BT One Braham can accommodate up to 3000 workers at one time, and to achieve this, flexibility had to be the name of the game. Fixed workspaces could no longer dominate the areas, instead, there are many floors of small neighbourhoods for different specific teams. Originally, the design for the workspace allowed for around 160 desk spaces on each of the floors, but since consulting with teams/workers on their purpose for coming into the office, ID: SR had a rethink. So, on certain floors, there are only around 30 desk spaces, but now more than 300 'focus and collaborative' work points.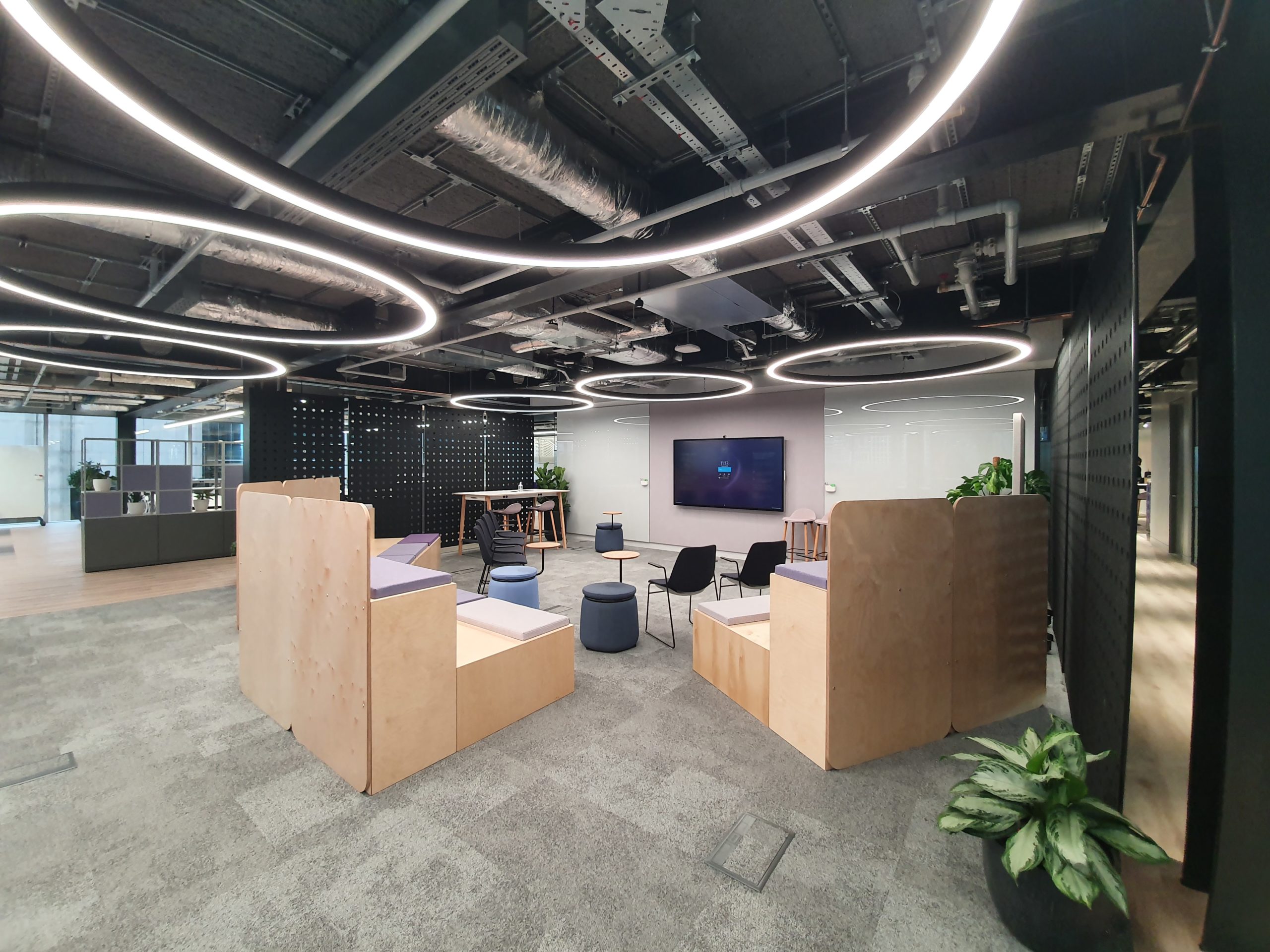 Workagile worked closely with ID: SR on the configuration and layouts for Huddlebox Original – ID: SR then worked closely with BT to design their perfect office space. Huddlebox Original was used in the collaborative areas at BT One Braham, and what they like to call the 'Show & Tell Spaces', which enables teams to get together in a creative mindset. 
Huddlebox is becoming a mainstay in BT's new Better Workplace Programme plans, due to its modular, flexible & sustainable benefits. The tiered seating allowed teams to gather to hold meetings, share ideas, and relax… the list goes on! And with the option for seat pads and cushions, something that was chosen for BT One Braham, it allows for soft seating and adds a splash of colour – in this instance, BT's iconic brand colours were brought out in the upholstery on the seat pads.
In conclusion, BT's new headquarters was already going to be quite a large change from its old address, but with workers' new needs and behaviours since the pandemic considered, this project was a success in luring people back to the office and promoting constructive collaboration between employees.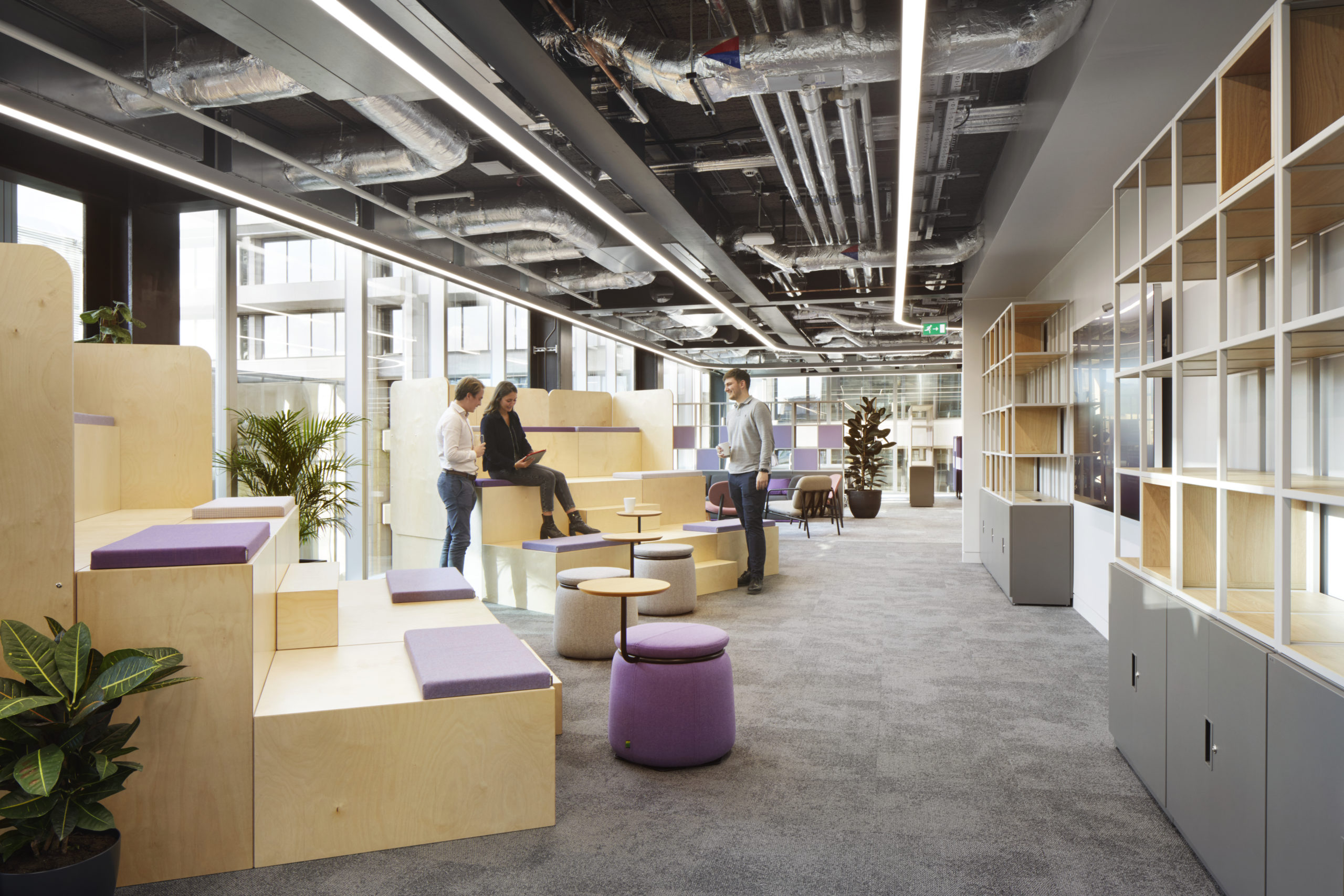 Discover below some more of the exciting projects we have worked on, or feel free to get in touch with us to discuss your project, and how we could help.