One of the first things you notice about advertising agency Anomaly's new London headquarters is the plethora of open space. You'll be hard pressed to find opaque physical barriers here; workers could probably stand at opposite ends of the buildings and be able to wave at each other.
Morgan Lovell were asked two things: to "be unreasonable" and provide informal workspaces, a challenge accepted by the design firm who successfully allocated 75% of the floorspace for informal working. The office is completely open plan, synonymous with Anomaly's 'open, entrepreneurial and collaborative working' ethos.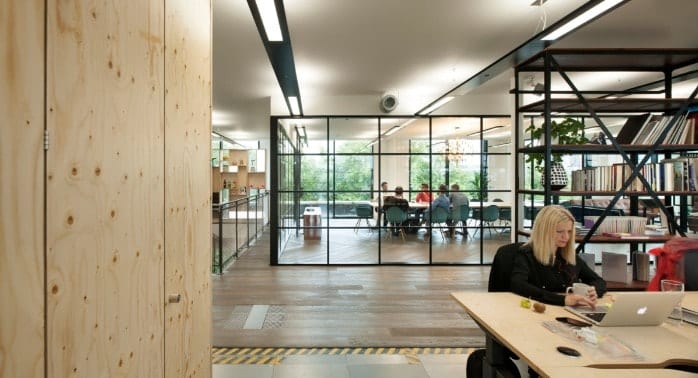 Working alongside architecture and interior design firm Barr Gazetas, Morgan Lovell needed to create a universally welcome space, as Anomaly's clients include Google, LEGO, Beats, Diesel and Hershey's.  Anomaly can welcome its globe-trotting friends in the 'arrivals bar', or alternatively offer a tour round the design studio, auditorium, library or 1,000 square feet boardroom.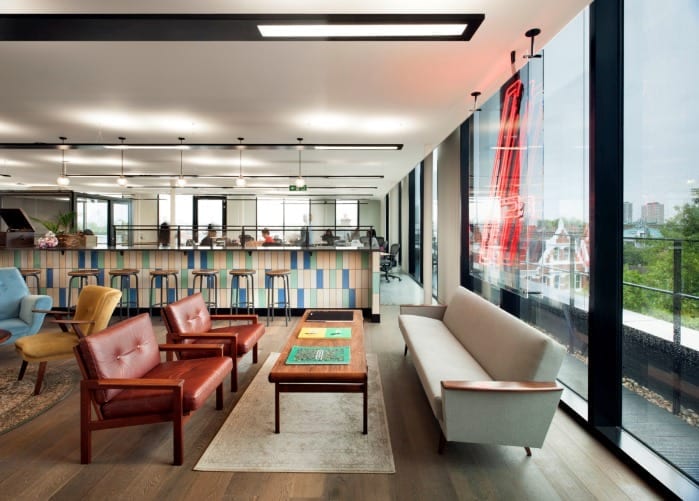 It is evident that this is a space created with salutogenic design in mind; the wellbeing of Anomaly's people has been carefully considered, embracing all aspects of biophilia so that individuals feel connected to the natural environment and to each other.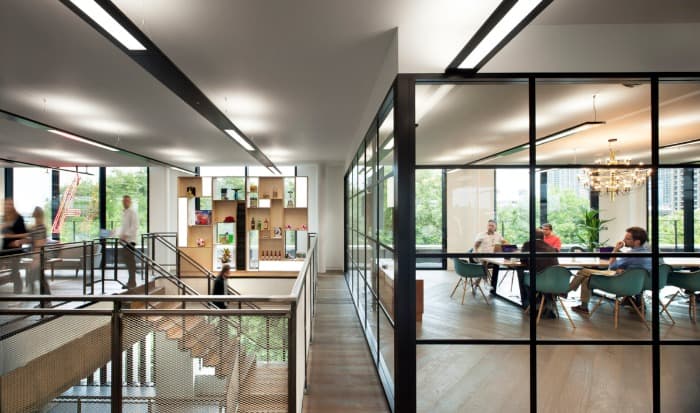 Full length Crittall windowed-meeting rooms are joined by vast floor to ceiling windows. Each office zone fluidly moves in to the next thanks to flexible dividers that create a distinct separation yet allows workers to visually see one another at all times. Even the kitchen exposes opportunities for socialising and collaboration by way of a brightly-tiled island and diner-style seating. Adjacent are resimercial breakout seating spaces and activity-based work stations.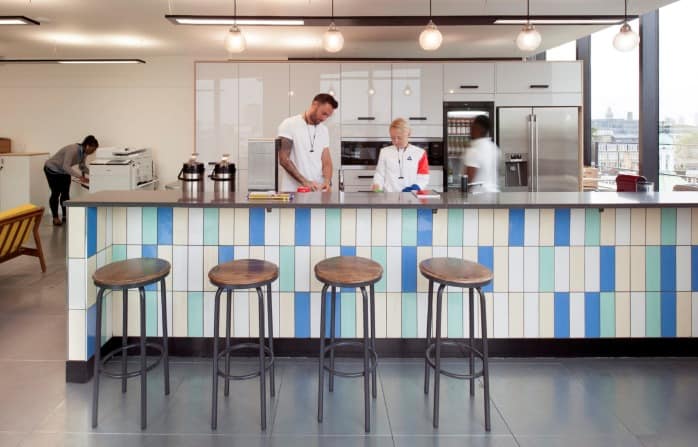 Exposed wooden floors cover the 12,000 square foot office, connecting pathways to every inch of the office. At the core of the building lies a staircase made out of recycled timber, a project that took Morgan Lovell only three weeks due to Anomaly needing to move in to the space immediately.
Whilst the second floor was being completed, the team were in an able to benefit from the tiered seating at the base of the staircase, perfect for team meetings and agile working. For those in need of quiet focus spaces, square cubby holes were embedded behind the tiered bleachers enabling private reading and seclusion.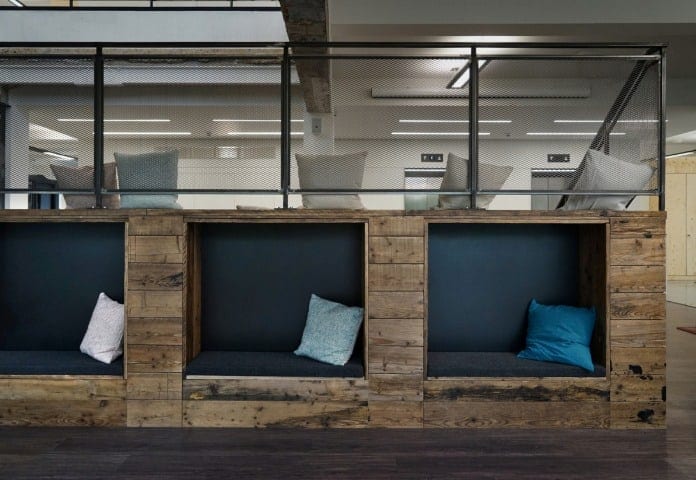 The entire façade is aesthetically pleasing yet uncomplicated. Raw wood, concrete slabs, steel beams, neon signs, metal mesh and cosy furniture creates a diverse mix of old and new materials. Even the lighting is minimalist, with either simple strip lighting or modest hanging bulbs.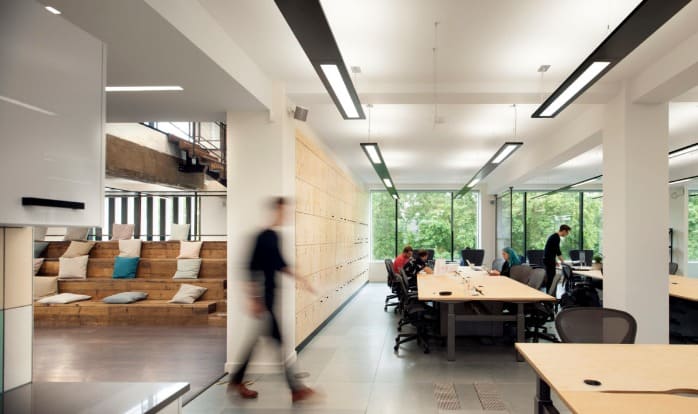 Located on the 5th and 6th floor of a seven storey building and with three hundred and sixty degree breath-taking views across the city skyline, Anomaly's HQ could be considered the anti-office. This isn't a surprise when their website proudly announces that it is "opposed to the status quo, mega-mall-esque conglomerations of specialty service providers". Considering Anomaly's anti-corporate approach, Morgan Lovell purposefully rejected several office norms, one of which was the traditional reception desk.
For another fix of British interior design and architecture, check out Jacada Travel's office design inspiration as well as Sky Central, which features a 200-seater cinema and 6 restaurants.
All images via Office Snapshots.