To the east of Clerkenwell lies Jacada Travel's new London headquarters; a travel company specialising in tailor-made luxury holidays that employs "Travel Designers" to create unforgettable trips of a lifetime.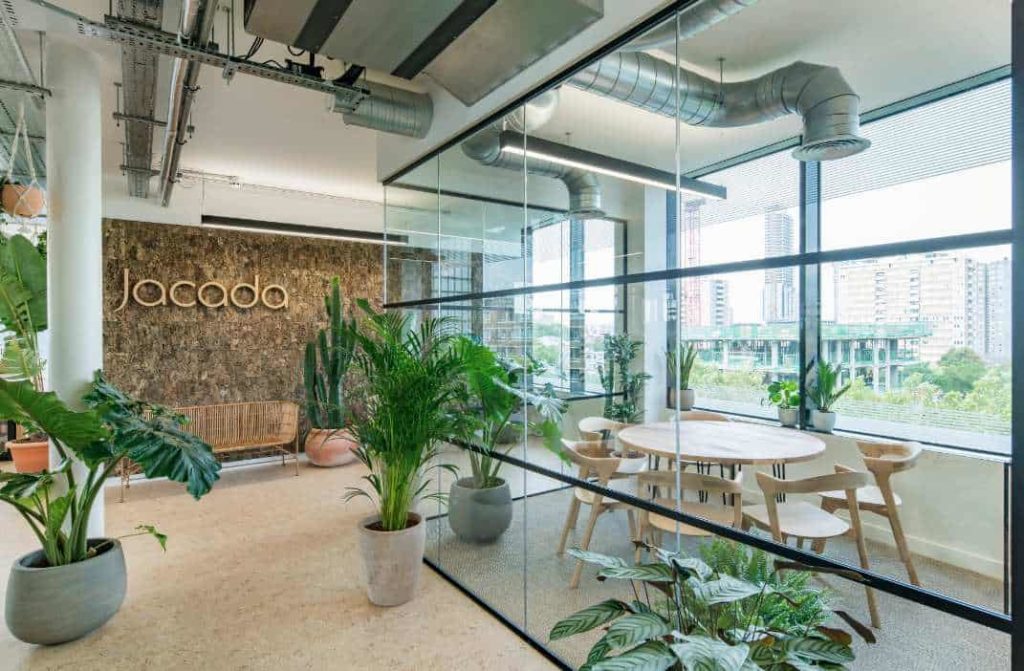 A full office relocation provided a blank canvas for Peldon Rose who, over the course of seven weeks, created an organic design aesthetic that draws on elements of biophilia and sustainability. Truly influenced by salutogenic design, the spacious office is awash with thriving greenery, ample daylight and an abundance of natural materials such as wood, cork and ceramics. The travel company's holidays offer authenticity and responsibility, which has been emulated in the way the workplace has so clearly been designed with its people in mind.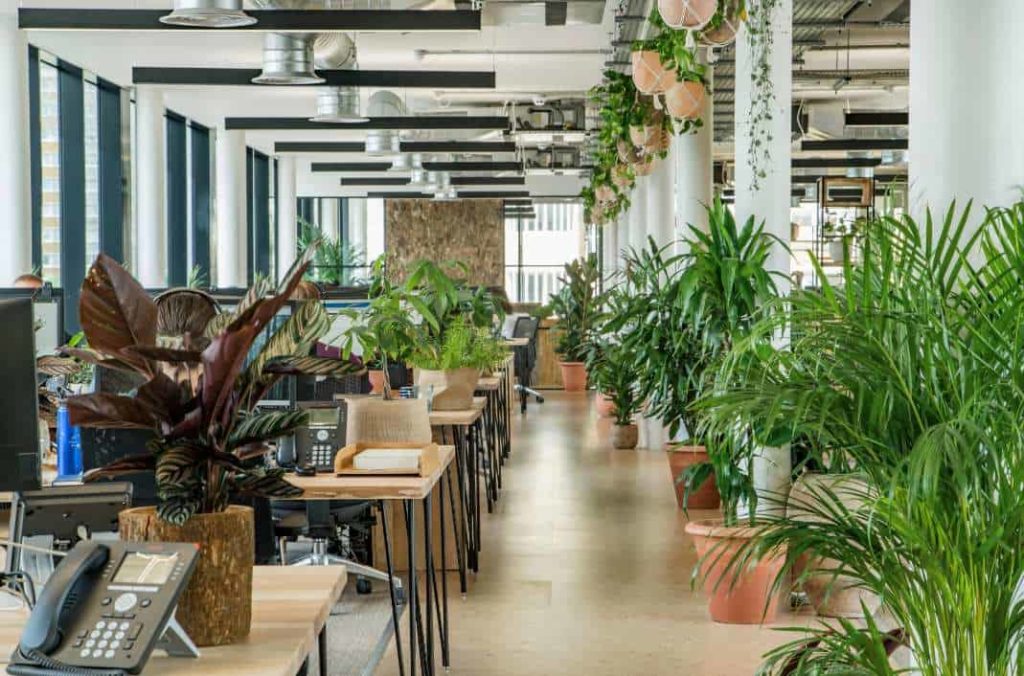 When you walk in to Jacada's HQ, the earthy palette offers a restorative calm by way of soft browns, natural greens and a gentle off-white, complemented by raw finishes. The space has been maximised to encourage collaboration and inspiration. A large dining table, breakfast bar and tea point welcomes employees away from their desks so they can rejuvenate, recharge and have serendipitous encounters with colleagues.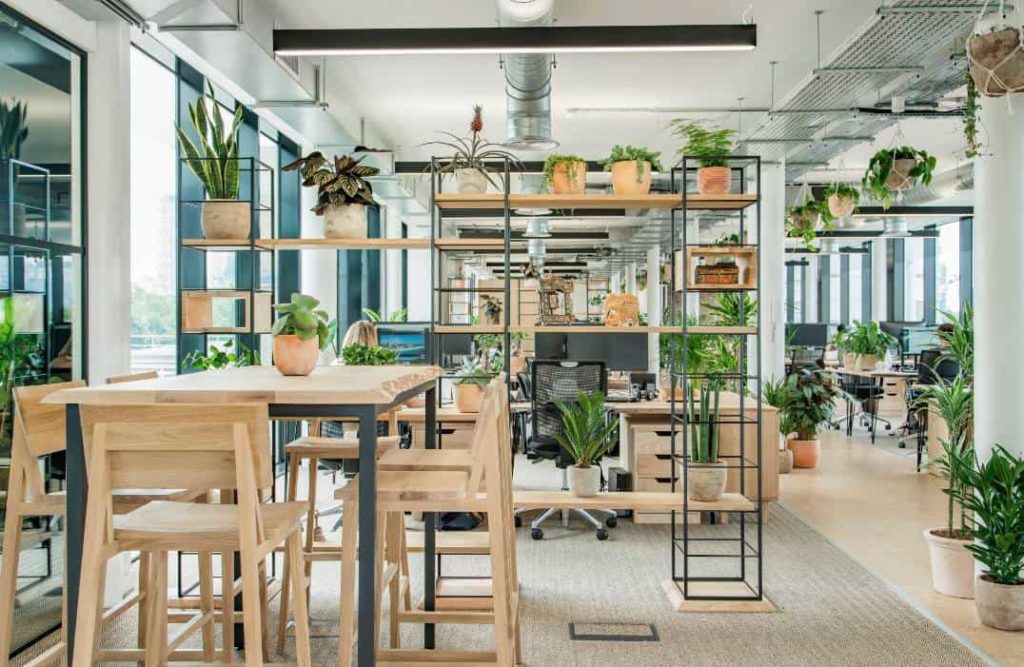 As a company, Jacada Travel has worked with a number of charities, demonstrating a commitment to improving conservation and communities. One significant pledge was to carbon offset all of the flights taken by clients. This green approach was implemented within the office refurbishment, and where possible all products were ethically sourced, from the placemats to the tables.
Forest to Home were invited to create bespoke tables as they used sustainably sourced timber. Jacada's Managing Director and Founder, Alex Malcolm said that "it makes a huge difference to be surrounded by furniture that was made with real care and craft". This again ties in with the Jacada Travel's ethos of responsibility and authenticity, furthering evidence that Peldon Rose have designed the space to fully reflect their client's values.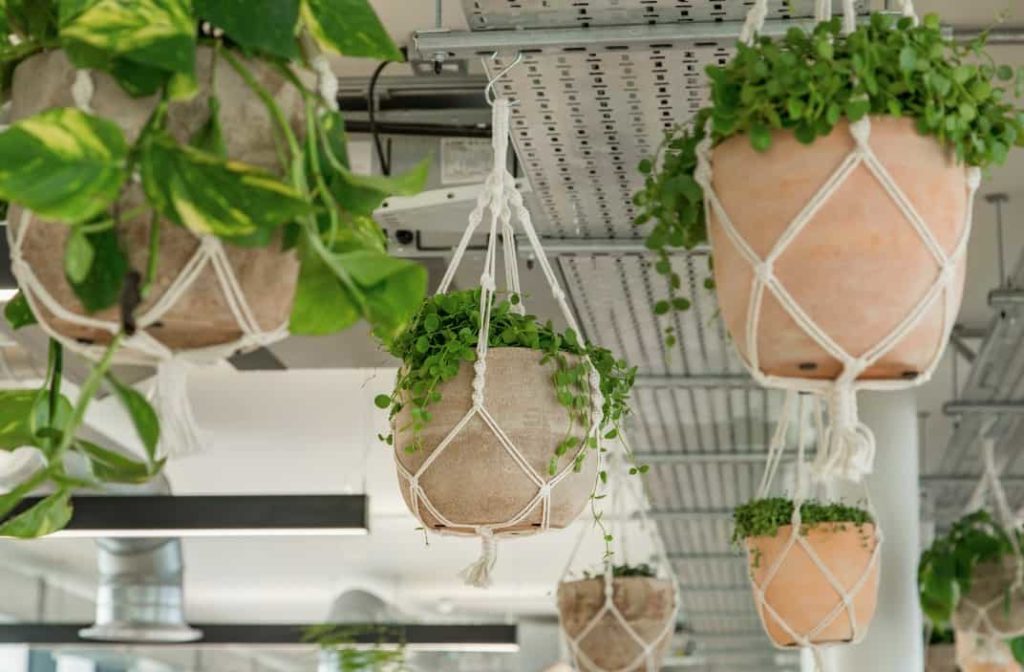 To encourage fluidity and movement throughout the office, Peldon Rose made sure that there were no solid partitions in the central office area. This freedom is symbolic of the kind of holidays Jacada Travel provides, as the Travel Designers have an unlimited and universal reach to find bespoke, original and breath taking trips to destinations unknown. The 4,500 square foot space allows both team and business growth, just like a jungle flourishing within an urban city landscape.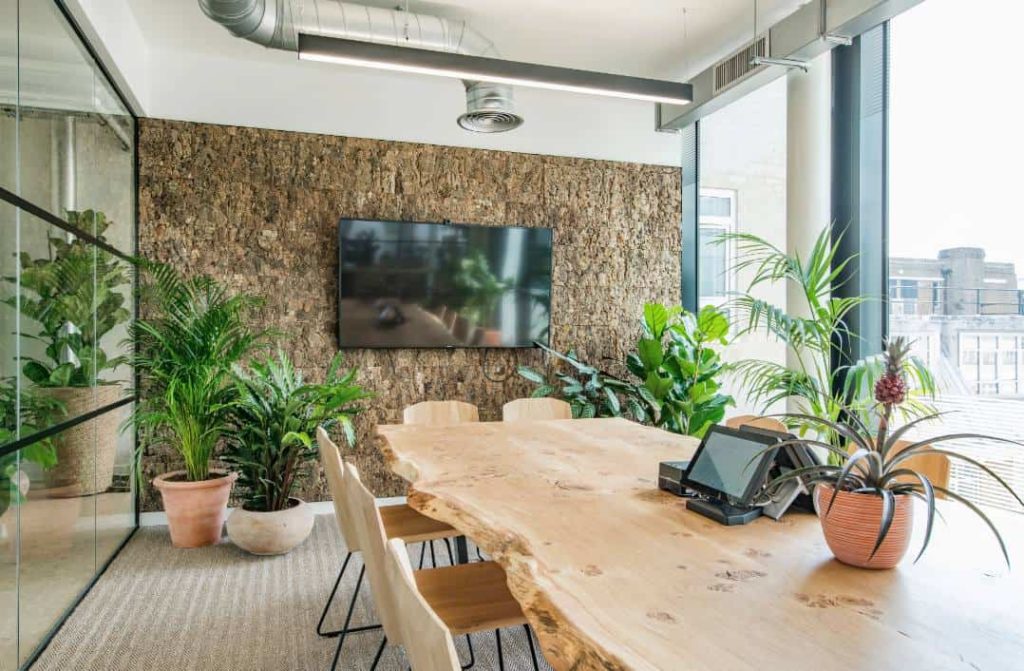 The overall impression of Jacada Travel's London office is one of positive exploration, surrounded by nurturing interior design that will encourage every individual to thrive within the workspace.
For some further office design inspiration, check out Airbnb in Portland which captures true Pacific Northwest style, or for an ideas-generating workspace look at how Neil Usher has drawn on the 12 elements of a thriving workspace to create Sky Central's London spacious headquarters.
Keep up to date with all the latest design trends by following Workagile's Stories here.
Work smart. Work well. Workagile.