Capturing true Pacific Northwest style, Airbnb's Portland office encapsulates understated simplistic beauty. The extensive use of natural wood features heavily in the design aesthetic, Drawing the outside in, Airbnb continuously provides spaces that encourage creativity, comfort and wellness, promoting and encouraging positive behaviour every time people go to work.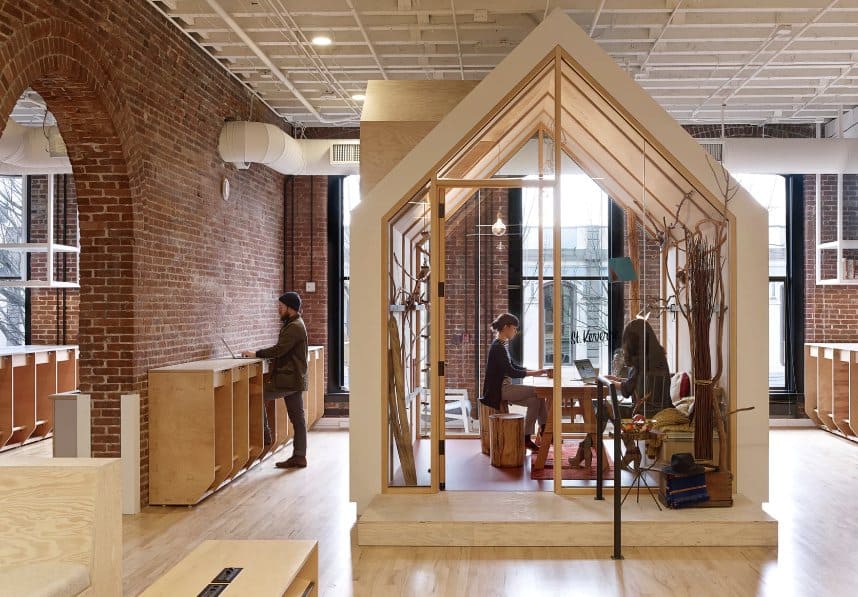 Bora Architects created a health enhancing environment through "landing spots" rather than allocated desks, providing workers with the freedom to sit anywhere throughout the 17,000 square foot office. A true depiction of agile working, the workspace provides a cocooned team identity; wherever you are, you feel a part of the company's brand and identity.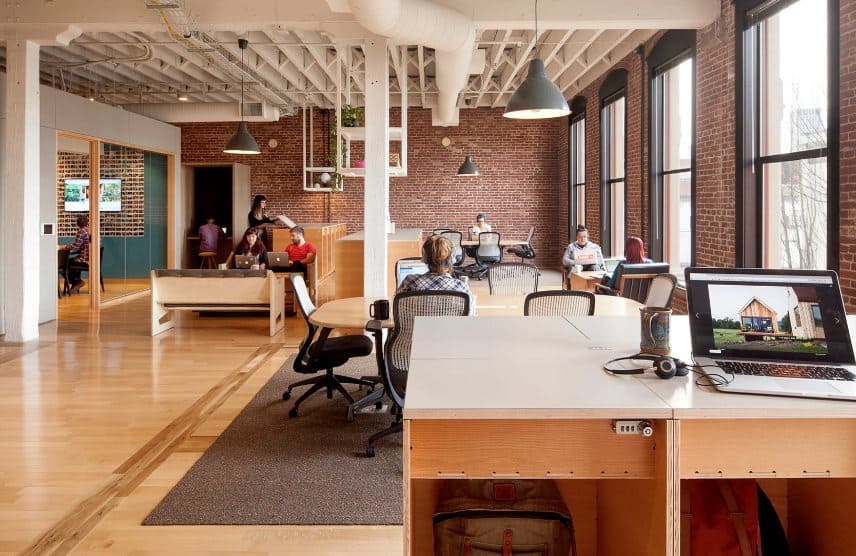 You'd be surprised to know that this is a customer service call centre. Turning its back on the traditional call centre layouts of tightly compacted desks, Airbnb instead provides workers with headsets that enable users to hear their own voice which in turn makes them conscious of how noisy they are.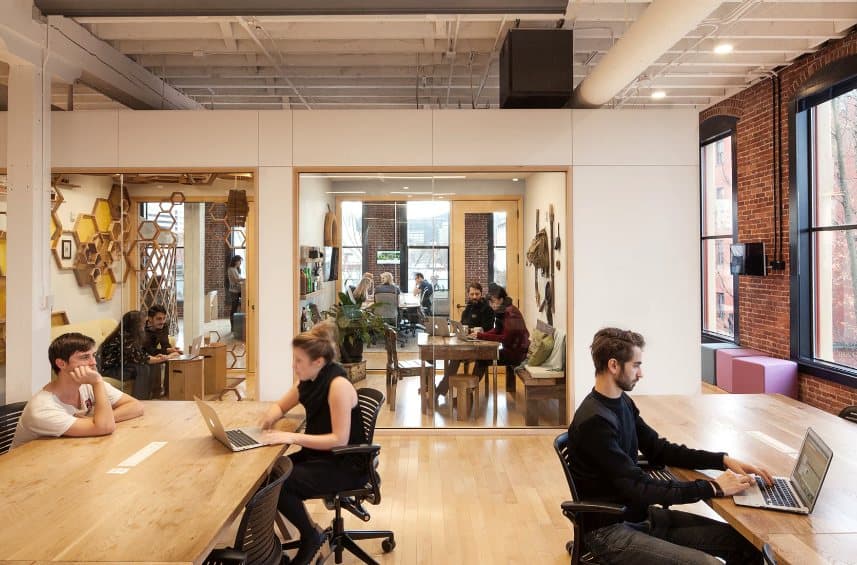 Bringing in aspects of biophilia, the existing wooden floors were restored and given a new lease of life to reflect the building's historic past. Floor to ceiling windows flood the space with natural light – a rarity for call centres. The treehouse, with appropriately placed tree stumps for chairs, has a birdhouse in one corner along with a modest lightbulb and Navajo-inspired rug.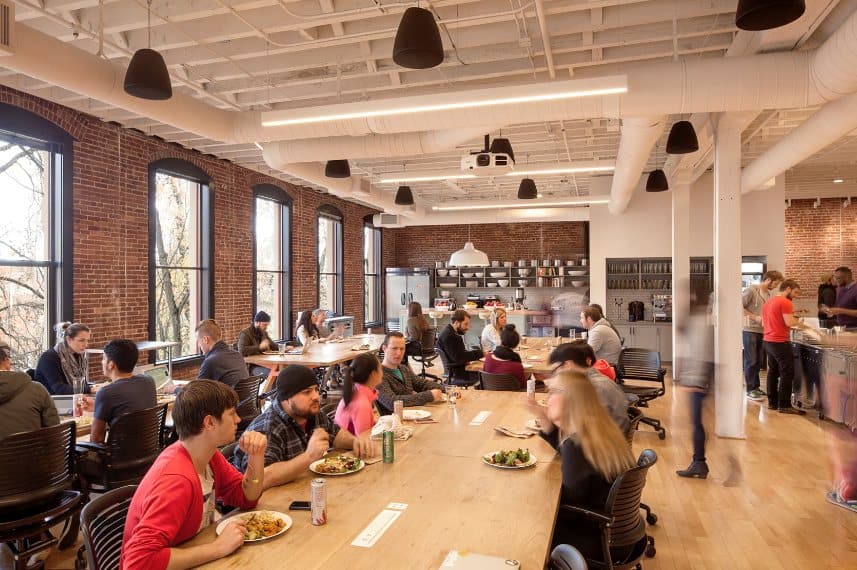 The office has been divided by a 'North' and 'South' styling, that connects to very different working environments. The North is upstairs, lighter, brighter, and provides an active workspace where colleagues can collaborate freely. The South side has a warmer colour palette and darker hotspots for more involved working. Bridging the North and South is an open café, a variety of comfortable lounges and shared tables – both standing and seated – as well as a mixture of meeting rooms hidden in nooks and crannies or taking centre stage, providing bunkbed-like seating solutions. The interior design has been constructed in such a way that employees are fed along pathways which offers a certain fluidity to the space.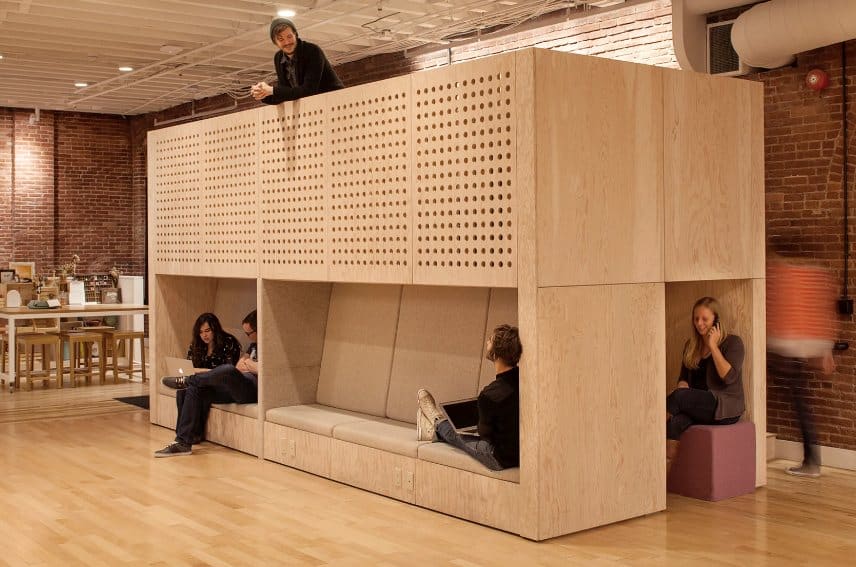 In the elemental workplace, Neil Usher explores the 12 components that create a thriving workspace. Airbnb's call centre manages to tick almost all of these; daylight, space, choice, control, comfort, storage and connectivity are evident throughout the office. This considered employee-focused approach makes for a warm and welcoming environment that's refreshingly restrained without being bland.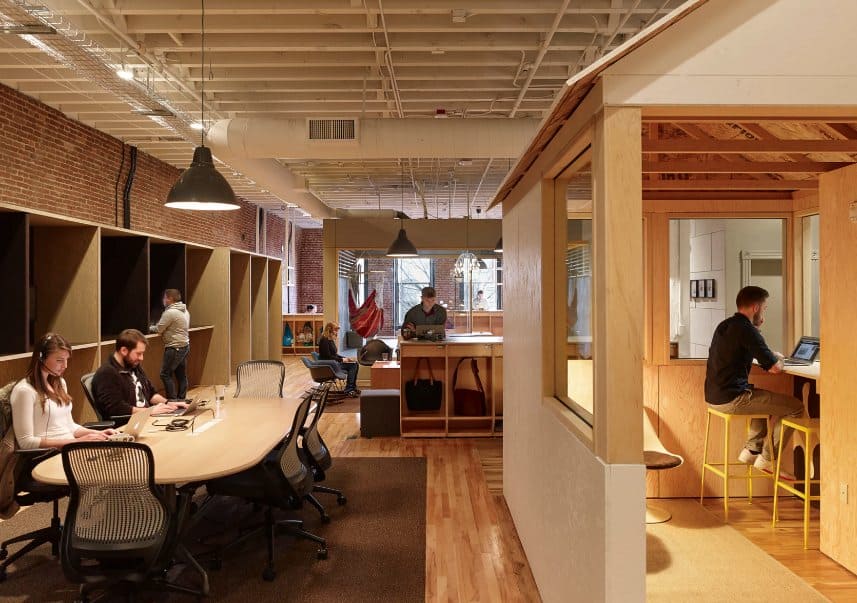 For further office design inspiration, check out Neil Usher's project working with Sky Central in London or check out these 5 inspirational office design from around the globe.
All photo credits can be found here.