More and more companies are discovering that carefully considered interior design boosts employee engagement and productivity, and aids employee retention. Here are 5 of the latest inspirational office designs from around the globe
1. FIELD NATION, USA
Field Nation is an ambitious software company that asked for a space "that would encompass the spirit of its tech solutions." The design reflects the business by way of connectivity; vibrant orange tubing flows throughout the offices, connecting each room, area and space in a way similar to a circuit board.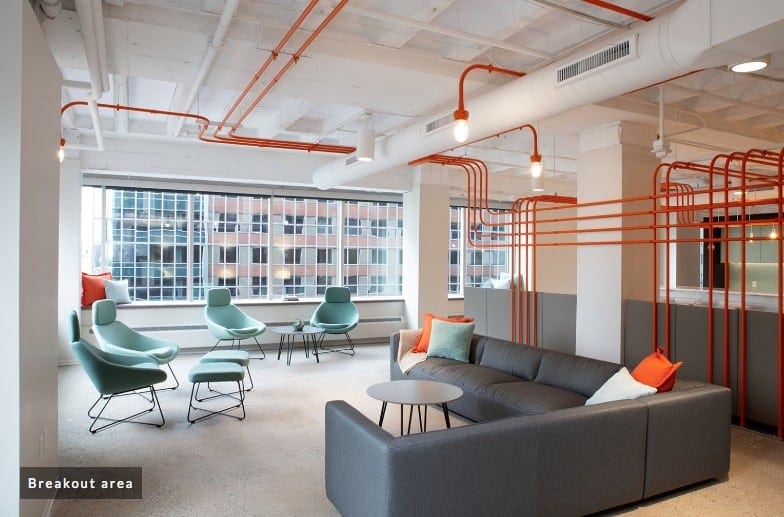 With over 34,000 square feet, the design focuses heavily on agile working, encouraging workers to have the freedom to work wherever encourages the most productivity for the task at hand. Breakout spaces are multifunctional, offering space for meetings, impromptu collaboration and private discussions.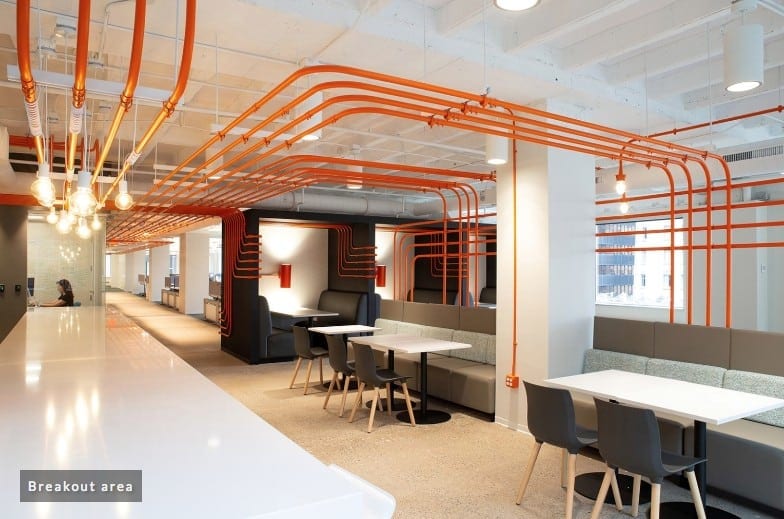 Since moving in to the Minneapolis HQ, designed by Studio BV, the conduit interiors leading to greater pathways and fluidity have reportedly improved efficiency, flexibility and increased productivity for employees.
2. ELISSA STAMPA, TURKEY
Elissa Stampa's is a fashion company that places a great amount of importance on sustainability, reflected in their new Turkish office. Materials, textures and colour palette all pay homage to salutogenic design by way of nurturing the person. Design elements provide a warming, organic and cosy environment such as the use of wood, succulents and neutral hues. With the United Nations predicting that by 2030, 60% of the world's population will live in urban environments, Slash Architects have listened to humans' innate desire to be close to nature, which is why biophilia has been incorporated as part of the design theme.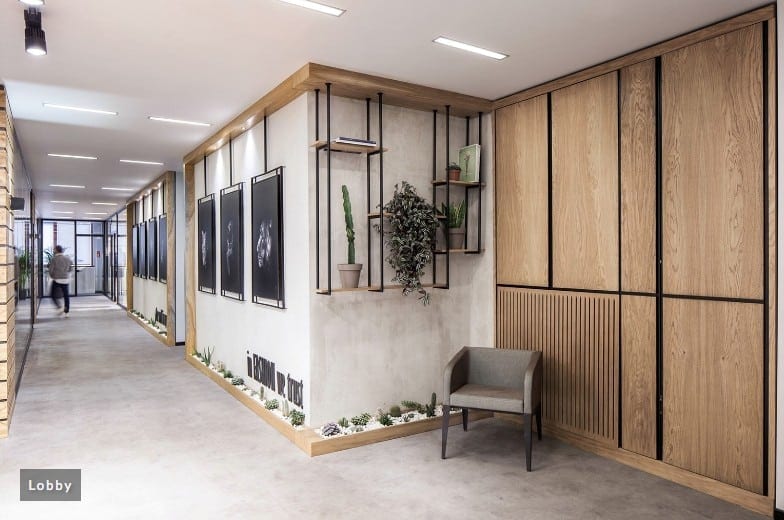 The office has been divided in two; an office area and a showroom. Glass walls feature semi-transparent bookshelves, decorated with books, picture frames and plants. This makes the office seem larger than it is, still provides privacy for workers behind the glass, but also encourages accidental collaboration between colleagues as they see each other working throughout the day.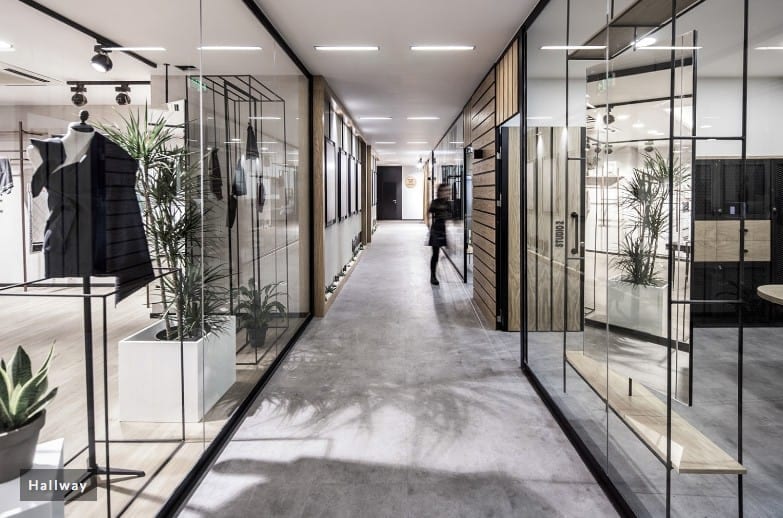 3. EDIT, UK
Edit has three core values: unity, clarity and curiosity, which ties in perfectly to the data technology company's booming industry. With technology ever changing, Edit hired AMH to design a collaborative space that could go with the flow; accommodating both permanent and agile workers, with plenty of multifunctional rooms and meeting spaces.
Drawing on their culture of positivity and openness, Edit wanted to provide a space that their people felt comfortable working in. Unusual circular floor plans, plush textures, and stimulating colours deliver a stylish and dynamic interior aesthetic, perfect for nurturing creativity and ideas.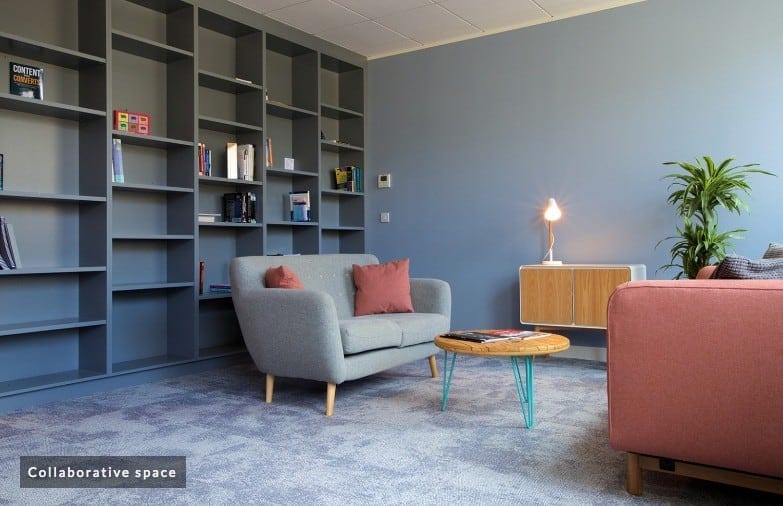 4. PODIUM, USA
Podium wanted to create impact with its offices by utilising the skills of street artists and custom-made art installations. Featuring a 7,000 square foot gym, on-site yoga instructors and CrossFit equipment, the software company is serious about fitness as demonstrated by a sports-heavy design theme throughout.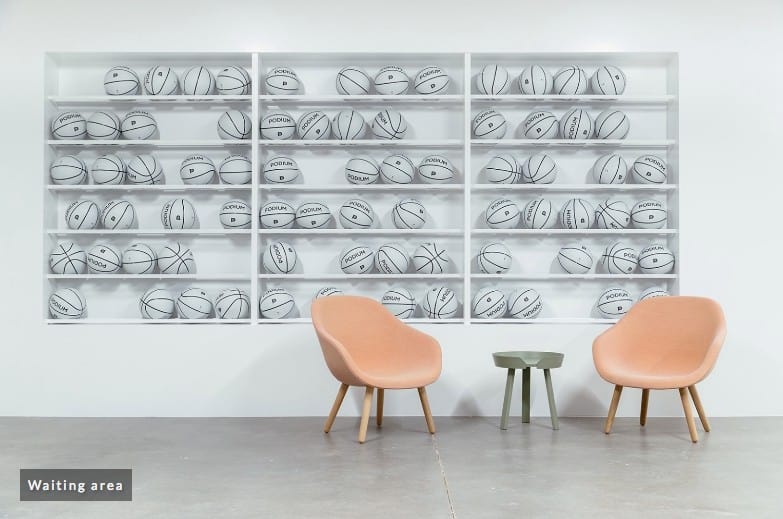 Designed by Untitled MFG, the concept was inspired by Bodega; a shoe, cap and sportswear retailer that's hidden behind an entrance disguised as a convenience store. The interior design is texture heavy rather than colourful, with many stimulating visuals and creative outlets that will nurture workers' thought processes.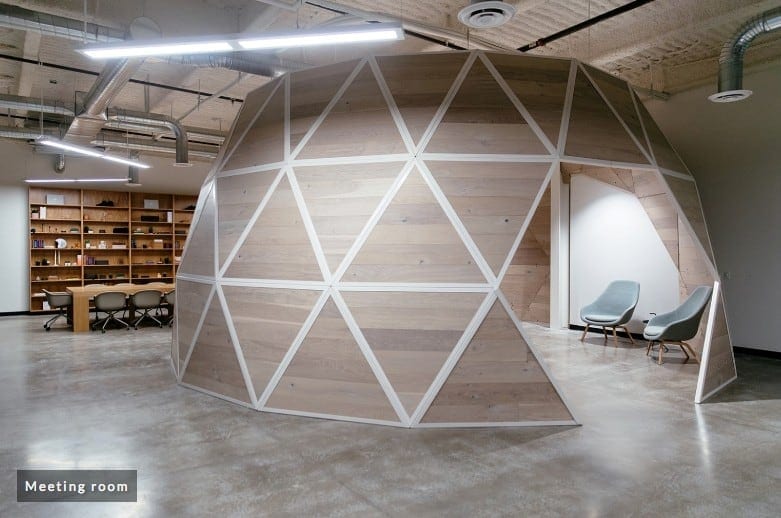 5. SPEAKER'S CORNER, SOUTH AFRICA
Speaker's Corner is a thriving business hub located in Cape Town. Drawing on elements of Pacific NorthWest style, the building includes features such as original timber floors, exposed brick walls and ample space.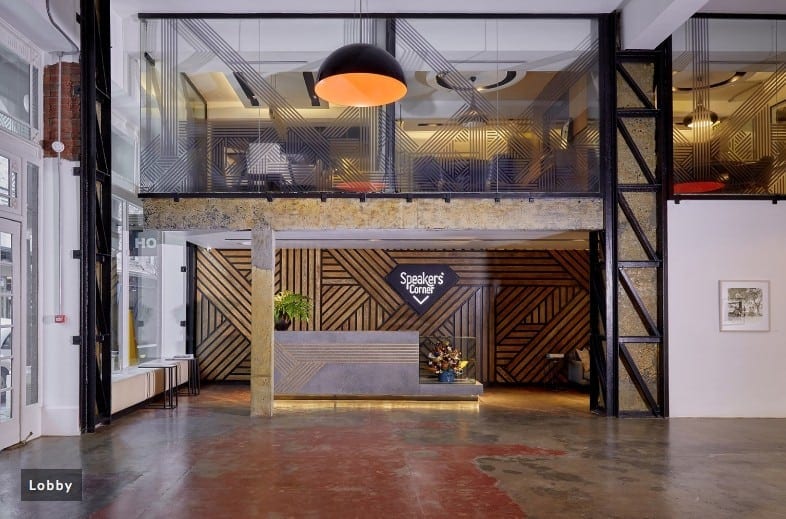 The soothing colours are extremely attractive to businesses seeking a professional and well-designed space. Amenities include a concierge, 24-hour security, CCTV, and fully serviced common rooms. Housed in one of the city's oldest buildings, every space has been sensitively restored; mixing traditional rich heritage design with modern convenience and functionality.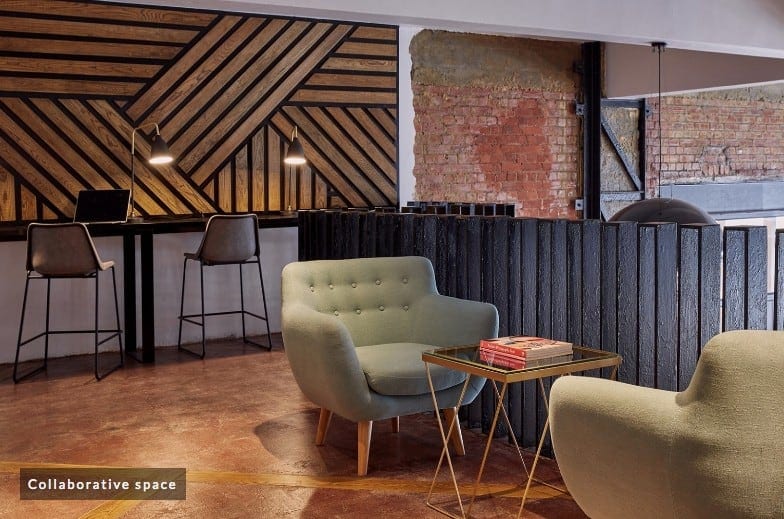 Find out more about what's next in workplace design.
 All images courtesy of Office Lovin.