Our salute to Salutogenic Design
What if health became the basis for judging every public space, every building, every workplace and every home?
What if every person asked as standard: How healthy is this space?
What if everything we build was seen as an opportunity to generate wellbeing?
This is the basis of Salutogenic design.
What is Salutogenic Design?
Carolyn-Rickard-Brideau* explains salutogenic design as "A measurable aspect of design that can help people operate at peak performance and help them to maintain physical and mental wellbeing. It is the ultimate investment in people in an architectural sense."
Coined by Anton Antonovsky, Salutogenesis links health with the ability to comprehend, manage and apply meaning to stress, understood as a "sense of coherence." The higher the sense of coherence, the less negative the impact of stress will have on mental and physical health.  The three factors integral to a sense of coherence are:
Manageability – A person can make sense of the situation, problems or challenges that they face.
Meaningfulness – In the face of a challenge or stressful situation, a person has adequate resources at their disposal and that they trust, which can help them cope.
Comprehensibility – When faced with a stressful situation or challenge, a person will have the ability to seek meaning in it, and will do his or her best to overcome it.
Salutogenesis is thus most easily explained as the opposite to pathogenesis – fighting disease and illness once a condition has appeared. Whilst we hear a lot about fitness, managing diet and taking time to pause effectively in our day to day lives, there are more subtle aspects to the promotion of good health that are particularly relevant to the design of the workspace – daylight, sound, colour, ability to interact with nature, space, human interaction, empowerment, privacy and more. As people are likely to spend between 80,000 and 100,000 hours of their lives at work, it is critical that workplace design is a solutogenic design.
 Dilani and many other architects, designers and theorists have begun to further explore Antonovsky's salutogenesis theory and to approach architecture, interior design and urban design through a salutogenic lens. In doing so, they have provided useful framework to guide designers and planners who want to consider how the physical environment impacts wellness factors in order to promote health. Mapping design attributes to Antonvosky's sense of coherence factors could look something like this:
Manageability –Aesthetic Elements, Natural Light, Green Environments, Stimuli, Interior design, Restoration and Ergonomic design
Meaningfulness – Social support and community, music, art, culture, gym (autonomy/freedom), pets, views, comfort, positive distractions
Comprehensibility –Way-finding (legibility of space), colours, nature, perception, landmarks, novelty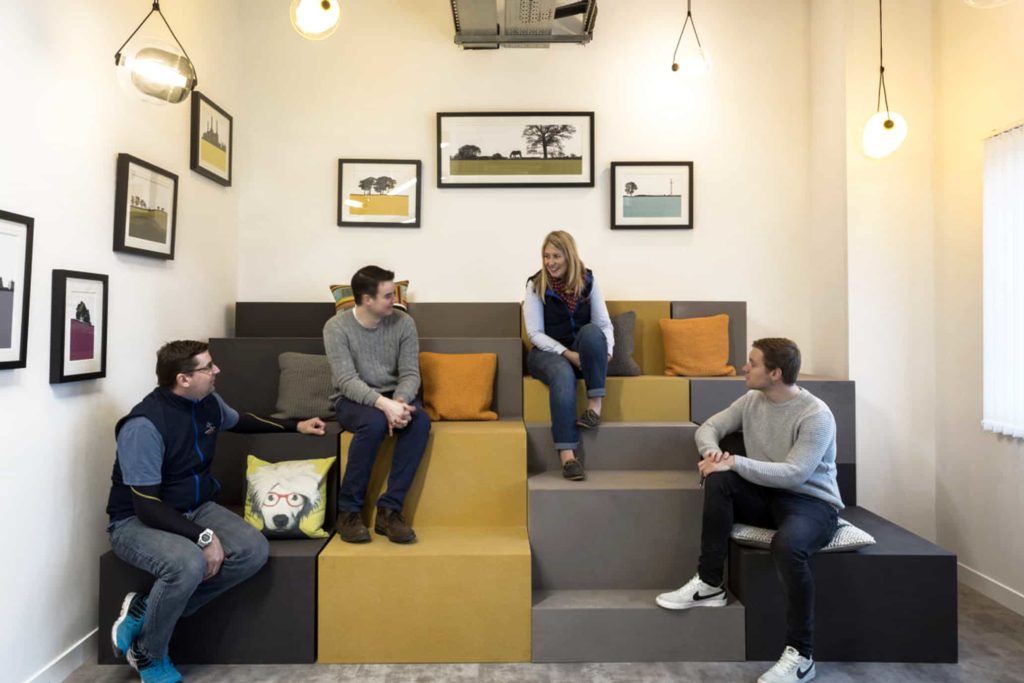 In workspace design, elements of salutogenic design are becoming apparent as designers create spaces that encourage activity, creating outside work spaces, making internal stairs more engaging to encourage their use, and laying out enriched environments that provide the variety and novelty that humans instinctively seek.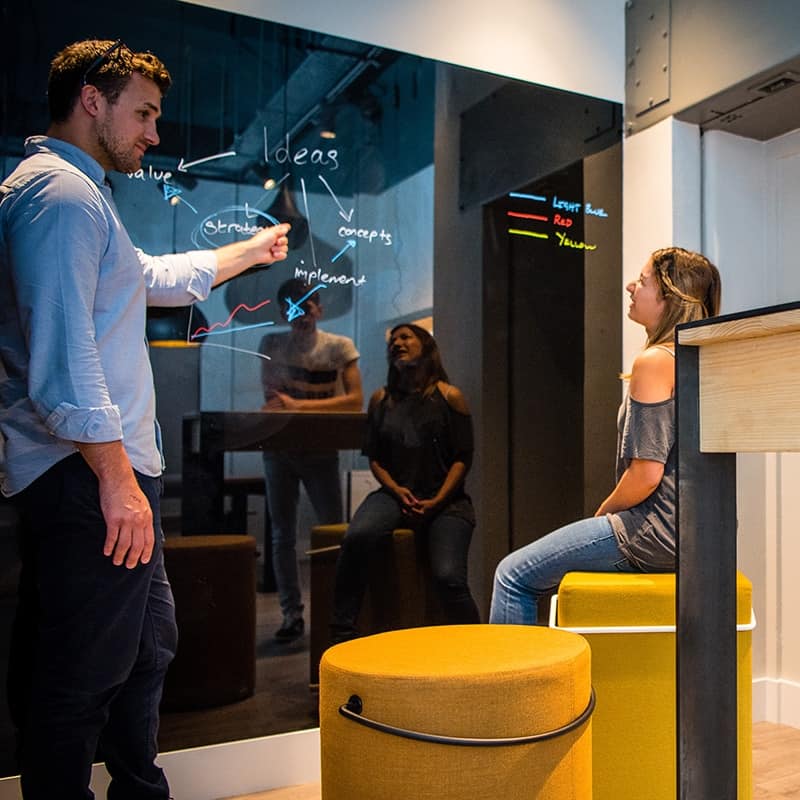 The ideal spatial framework for salutogenic design is thought to translate into three key components: welcoming spaces for meeting and social exchange, familiar spaces for orientation and reassurance and quiet spaces for focus and/or restoration.
Designers are now beginning to understand the importance of designing restorative elements in buildings – these typically involve views to natural settings and biophilic elements that provide a sense of scale, offering a calming evolutionary memory which has been shown to reduce blood pressure and stress levels. These places provide a place for unconscious processing in the brain and allow a renewal of attention and focus.
How is Salutogenic design being evaluated?
Spaces are now being considered as complex ecological systems where salutogenic design intervention can lead to new structures of interaction, new resources, and individual, social, and organisational learning.
In the design world, Salutogenic design is being evaluated and endorsed through vehicles such as the Delos WELL Building Certification which focuses not just on those well-known elements of the wellness industry such as air, water and light but also elements associated with comfort, nourishment, fitness and mind. Salutogenic design has been shown to provide sensory design with high outputs, be cost-effective, sustainable and require very little maintenance.
How is Salutogenic design different from biophilic design?
 Whilst biophilic design is about engaging with nature and natural elements to help with the restoration process, salutogenic design encompasses these elements and much more with the aim of encouraging active health, productivity and efficiency. It is easy to see why salutogenic design is beginning to represent international best and emerging practice in workspace design.
For more information go to www.workagile.co.uk
*Carolyn Rickard-Brideau, AIA, LEED AP BD+C, Provisional WELL AP is the senior partner and office president for the Washington, D.C. office of Little, an international architecture and design firm. With over 30 years in practice, she is a leader in WELL certification and is one of only 80 Provisional WELL Accredited Professionals in the US.
**Dilani, "Psychosocially Supportive Design" 16