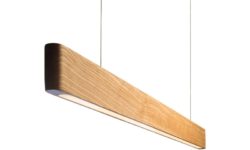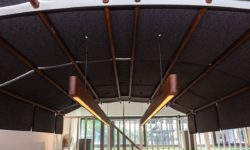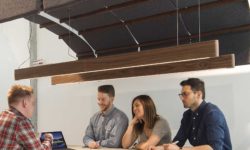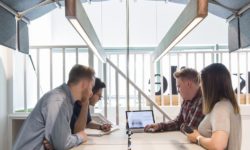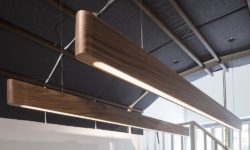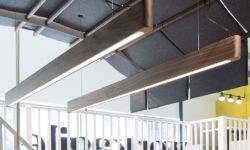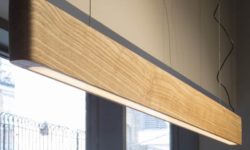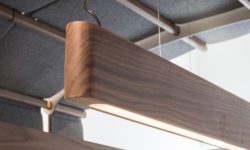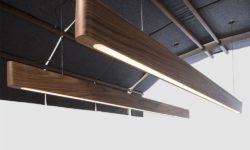 Suspended solid timber feature light fittings. Choice of 3 timbers – Oak, Ash, Walnut – and 3 sizes – 1200mm, 1500mm and 1800mm. Aside from providing essential feature or even task lighting in work areas, Forbi is a design statement in its own right helping define space and height. Forbi is DALI compliant.
The Forbi frame is protected with a lacquered finish which prevents cracking, repels moisture and aids cleaning.  We include a white pigment in our lacquers which also helps create a modern and fresh look and feel.
Designer's comment:
There is a story behind every name! On many a building site you will hear – "pass us a bit of forbi" – Carpenter's slang for a 4" x 2" piece of timber! Whilst this is somewhat demeaning to what is a beautifully crafted feature piece of joinery that is in essence what it starts off as – a piece of 4 x 2! Oh well, the name has stuck now.