Established in 1999 with the aim of improving the communications services of the UK's SME market, 4Com have grown considerably and consistently over the years. The nearly 300-strong team has recently moved to a 55,000 sq ft office in newly built One Lansdowne Plaza and has ambitious plans for rapid expansion of the team. Daron Hutt, 4Com's chairman commented:
"We've moved offices to facilitate our future growth. Lansdowne Plaza will allow us to realise our ambitious plans for the coming years. It will give us the space to expand while also affording us a greater presence in the Bournemouth area."
Each floor of One Lansdowne Plaza has a unique theme, ranging from retro computer games, to music, to travel. The entire team were invited to contribute to the themes. The music floor, for example, features a CD collage of the team's favourite albums. The seventh floor, where the canteen is located, features panoramic views across Bournemouth and Poole, as well as Pool, Snooker and Table Tennis tables. The team were keen to have bleacher style seating to use during training sessions and to watch competitive Table Tennis matches. Workagile's Huddlebox was the obvious choice.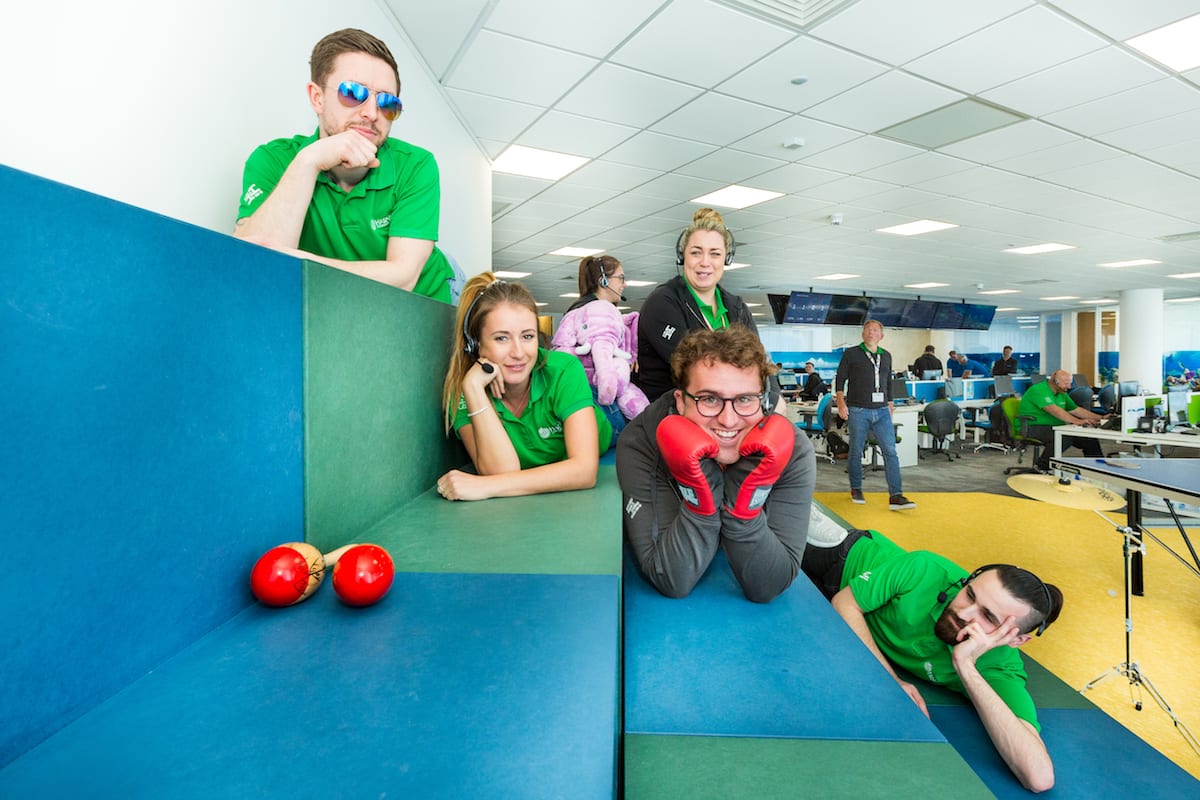 "I wanted some nice architectural elements. Something well-crafted." said Julian Oakley, Chief Information Officer of 4Com. We got to a point where we were considering making our own and then we found Huddlebox! I liked the look of it and that I could personalise in our brand colours. Workagile sent samples in our corporate colours really quick. The quality of materials was great and the colour-match was good too"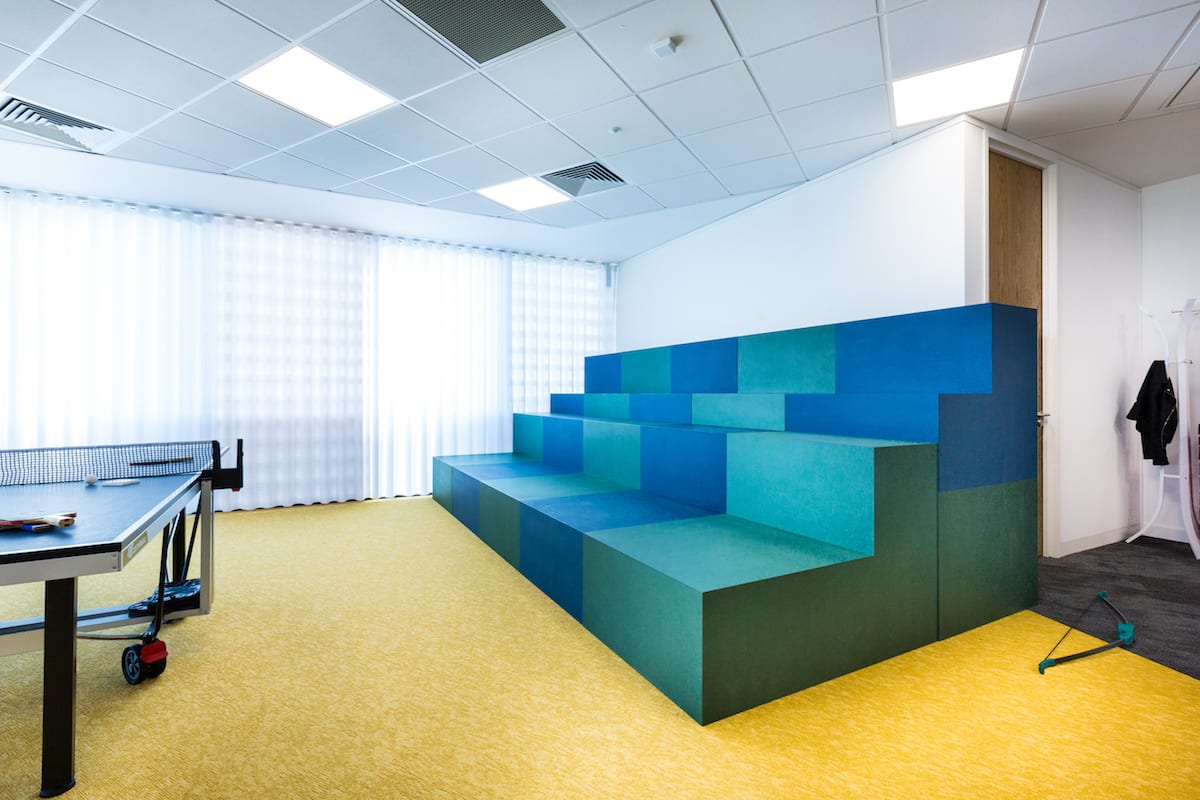 He added:
"I wanted our new building to be somewhere that our team look forward to coming to. With so many floors and the team more spread out, it's important to have a place where people can socialise and meet. It's been a fantastic effort by the team to create such an exciting workplace and I'm looking forward to seeing all that we achieve here."
If you would like more information on Huddlebox click here.