A new 37,700 sq ft workspace – Womble Bond Dickinson acquired four floors of new office space in Newcastle, with a vision to create a dynamic and visually engaging workspace. The challenge was to design and outfit the space to accommodate both staff needs and client meetings/events while showcasing Womble Bond Dickinson's brand identity throughout the design. The design needed to facilitate flexible working arrangements, encourage collaboration, and provide distinctive meeting areas that could cater to various purposes. Workagile worked closely with WK Space who designed the new workspace, and Wagstaff who supplied the furniture package, collaborating to help deliver flexible meeting spaces for this awesome new space.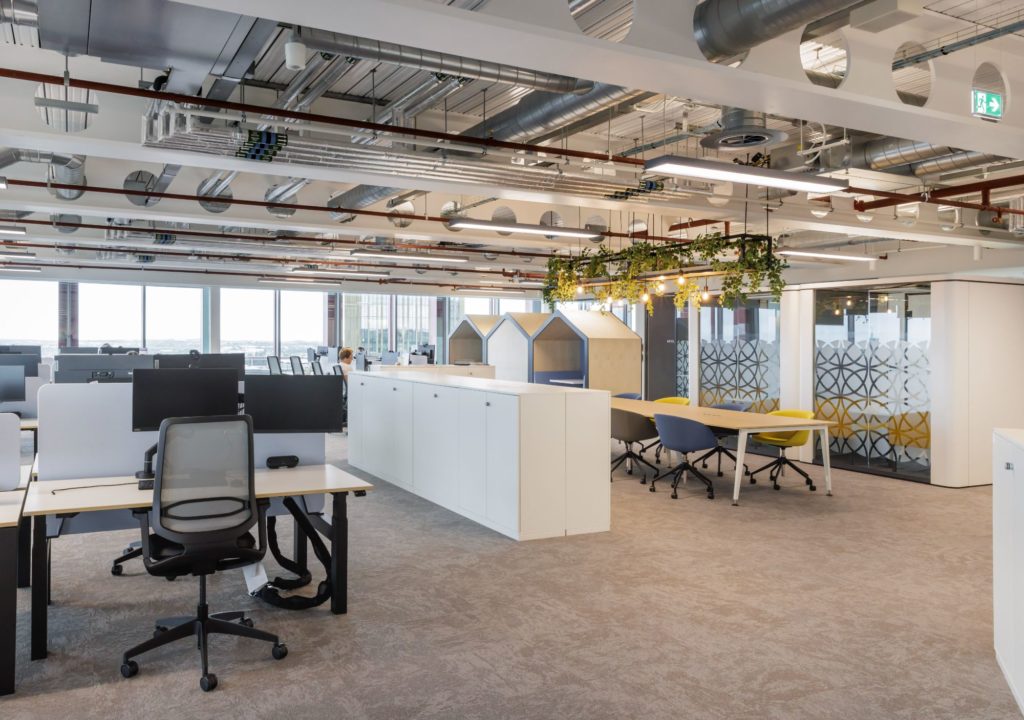 Workagile's Shack meeting booths played an important part in meeting the dynamic demands of the new workspace – Shack is our most popular booth range, with a modern design and wide range of finishes available to choose from. These booths can also be integrated with power and lighting, and a media ready option is available which allows a screen to be mounted within the booth.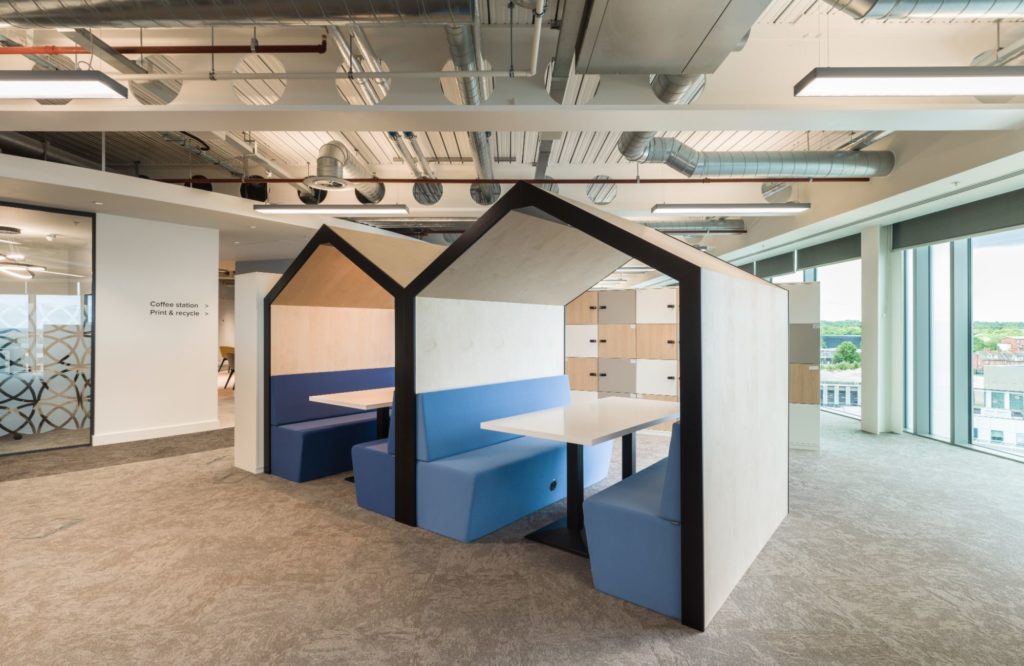 A flexible collaboration solution – These booths provided secluded and functional spaces within the larger open layout, which could be used as private hubs for focused work, impromptu meetings, and informal discussions. Their inclusion further enhanced the flexibility of the workspace, allowing staff to choose between open collaboration areas and more private settings as per their needs.
The Shack booths not only enhanced the functionality of the workspace, but also contributed to the visual aesthetics, with the chosen finish colours blending seamlessly into the overall design aesthetic of the new office.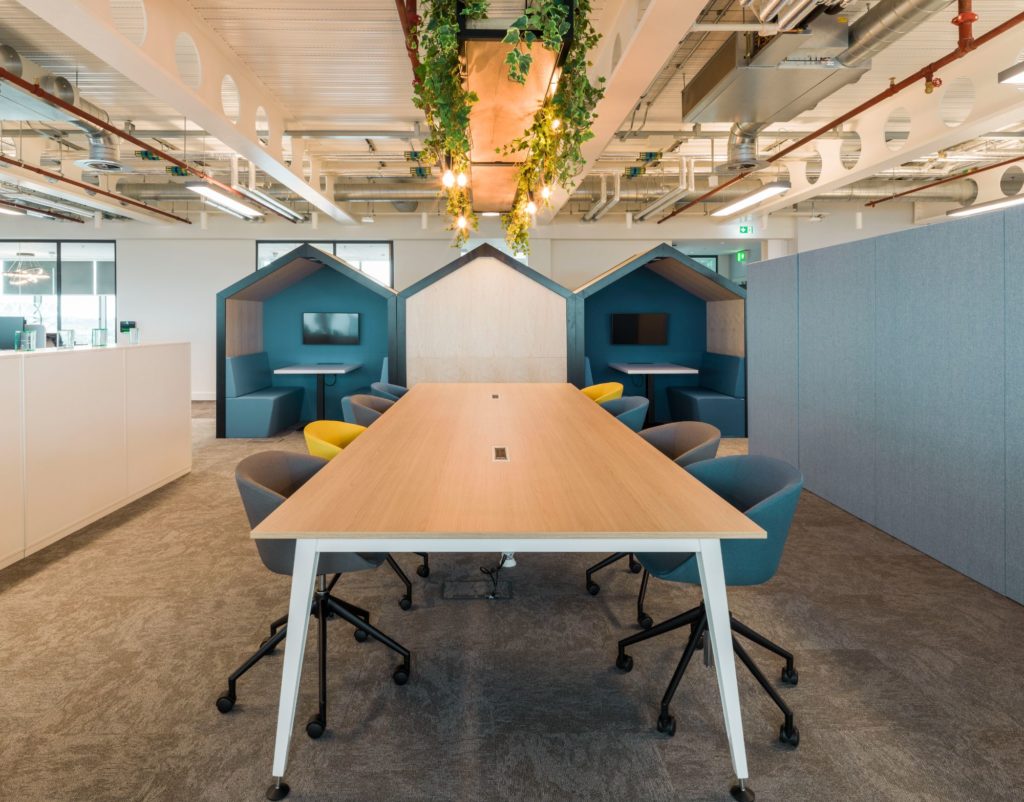 "The move also signals confidence in the North East and emphasises the demand for 'offices of the future' as businesses adapt to new ways of working and collaborating. It isn't just about the quality of the design and build, it's unique eco-systems that foster collaboration and support healthy workplace culture. The Spark provides a fantastic space for flexible, activity-based working and a city centre location that will benefit our people and clients."
Nigel Emmerson, Partner and Head of Office at WBD Newcastle.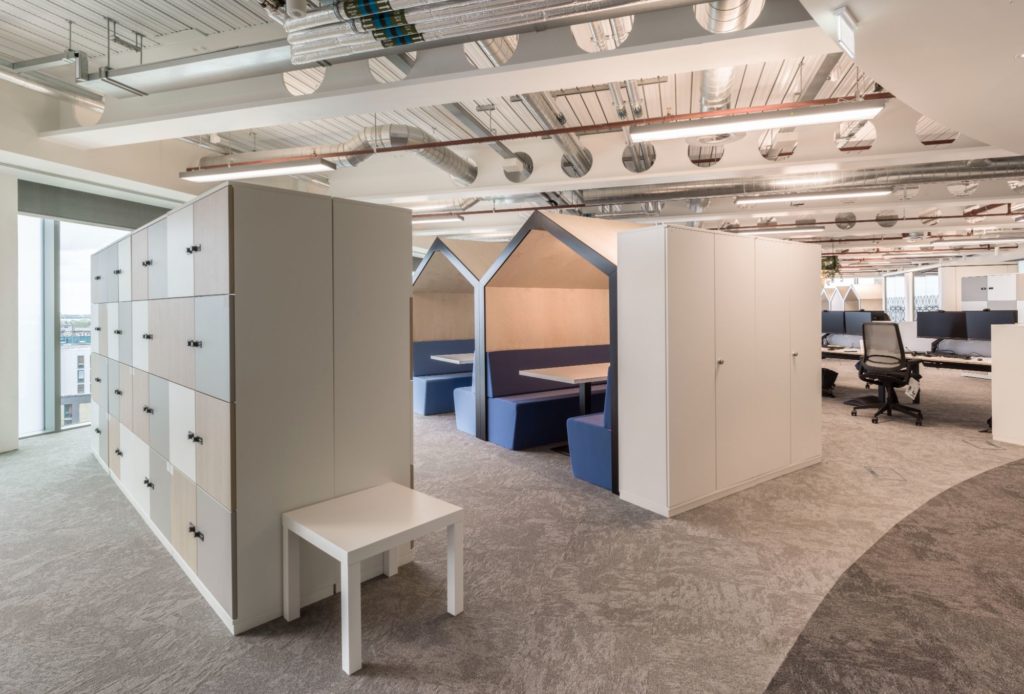 A successful project outcome – The collaboration between Workagile, WK Space, Wagstaff, and Womble Bond Dickinson resulted in a successful transformation of the office space. The integration of Workagile's Shack booths provided versatile solutions for focused work and meetings, aligning seamlessly with the overall design. The outcome is a testament to the power of thoughtful design and meticulous execution in creating spaces that are both functional and visually captivating.