BT Group is a British Multinational telecommunications company, with headquarters based in London. With operations in around 180 countries, it makes BT one of the leading communication services companies globally.
BT Three Snowhill in Birmingham was the first strategic Hub location for BT as part of their 'The Better Workplace Programme'. Providing a future-fit workplace that can accommodate up to 3,500 employees, it is also the largest BT Hub outside of the country's capital, London. BT needed products that could make the workspace agile and utilise the space, with area to collaborate, as on every floor, there are a series of agile spaces and social hubs, including spaces for co-working that are designed specifically to bring colleagues together and encourage cross-collaboration within the business, whilst still allowing space for focused, individual work.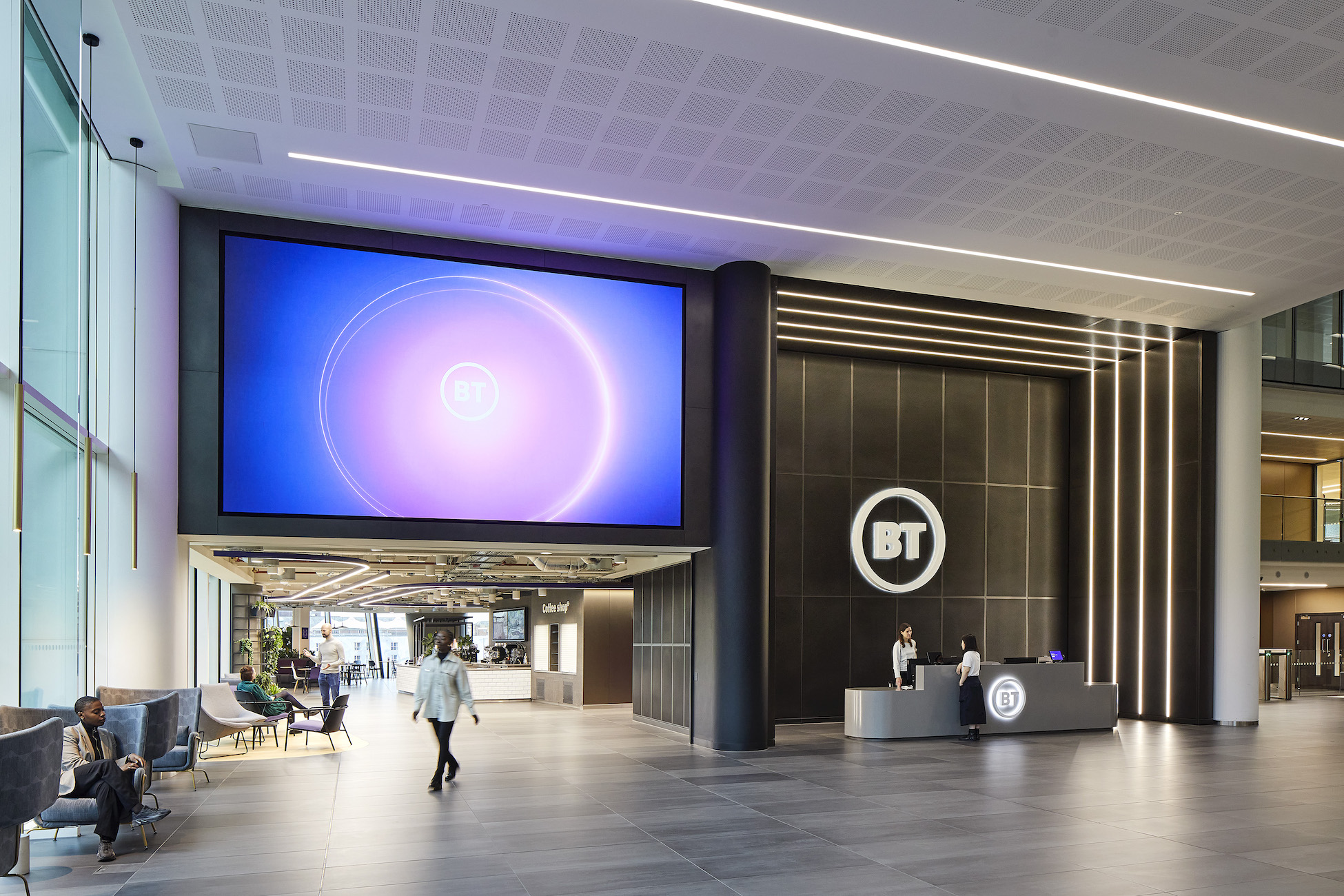 TP Bennetts's design concept was to take BT's well-known brand and situate it within the local context, with subtle references to the Birmingham railway industry and canal networks, through the use of artwork and innovative furniture. This clever design narrative gives the space a strong Birmingham identity while keeping BT's strong brand running throughout.
We are proud to have been able to provide our Shack and Huddlebox to one of the biggest workplace improvement schemes ever undertaken in the UK. The Shack was a great option to allow staff to have a 'room within a room' as we like to call it, plus the Huddlebox is a perfect product that allows teams to meet together to be able to have morning huddles, allow for presentations (as you can see from the image below), the list can go on. Another benefit is that there are thousands of unique configurations, so combinations are limitless and truly bespoke to your specific needs.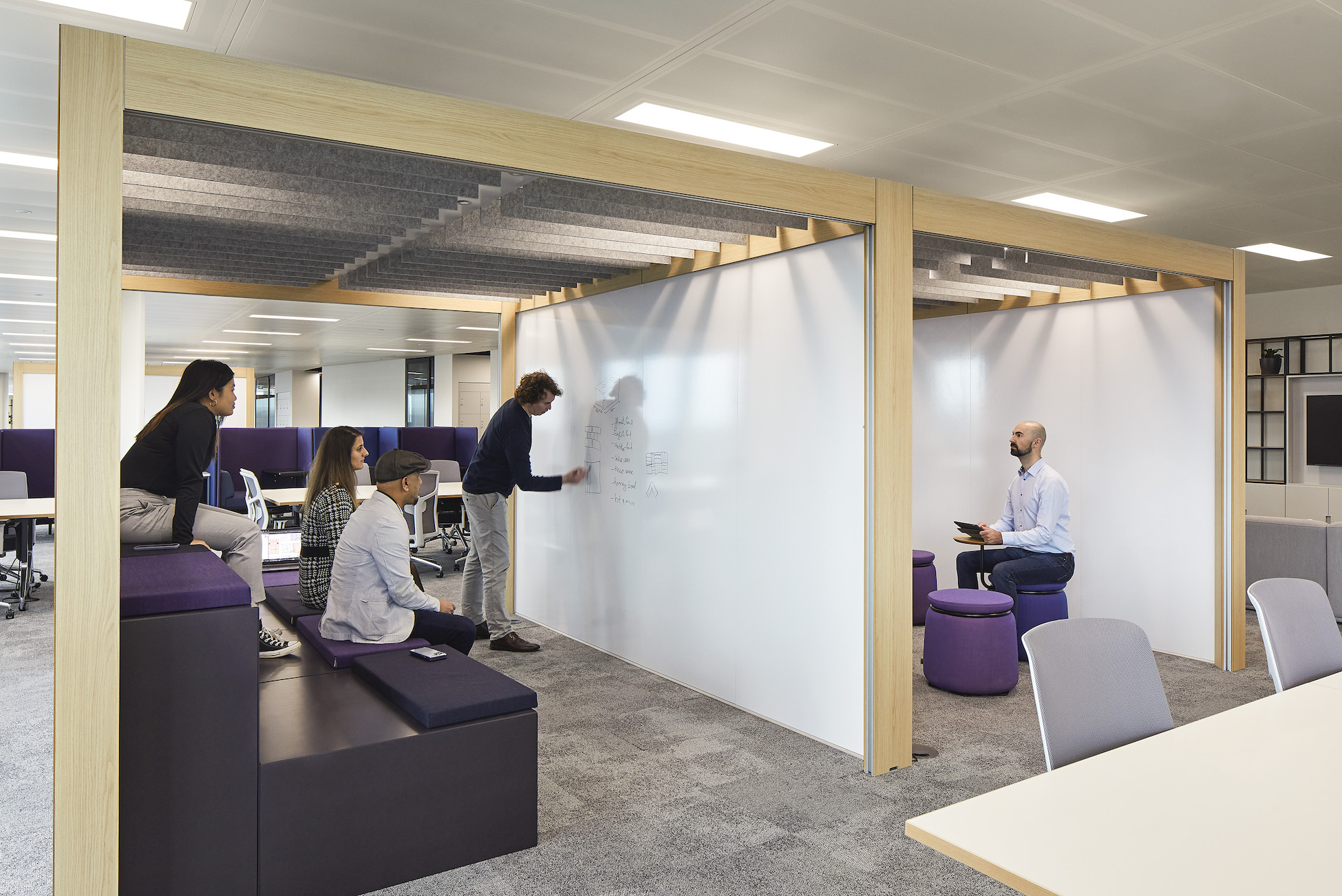 Would you like to know more about Shack and Huddlebox?  Get in touch with our team to arrange a free, no-hassle consultation at [email protected], or call us on +44 (0)20 3904 6688.