Founded in 1843, The Economist Group is a global media and information services company that exists to champion progress. They provide individuals and organisations with the expertise, insights, and perspective to press forward. The Economist Group is built on high-quality, independent analysis, which runs through all its businesses.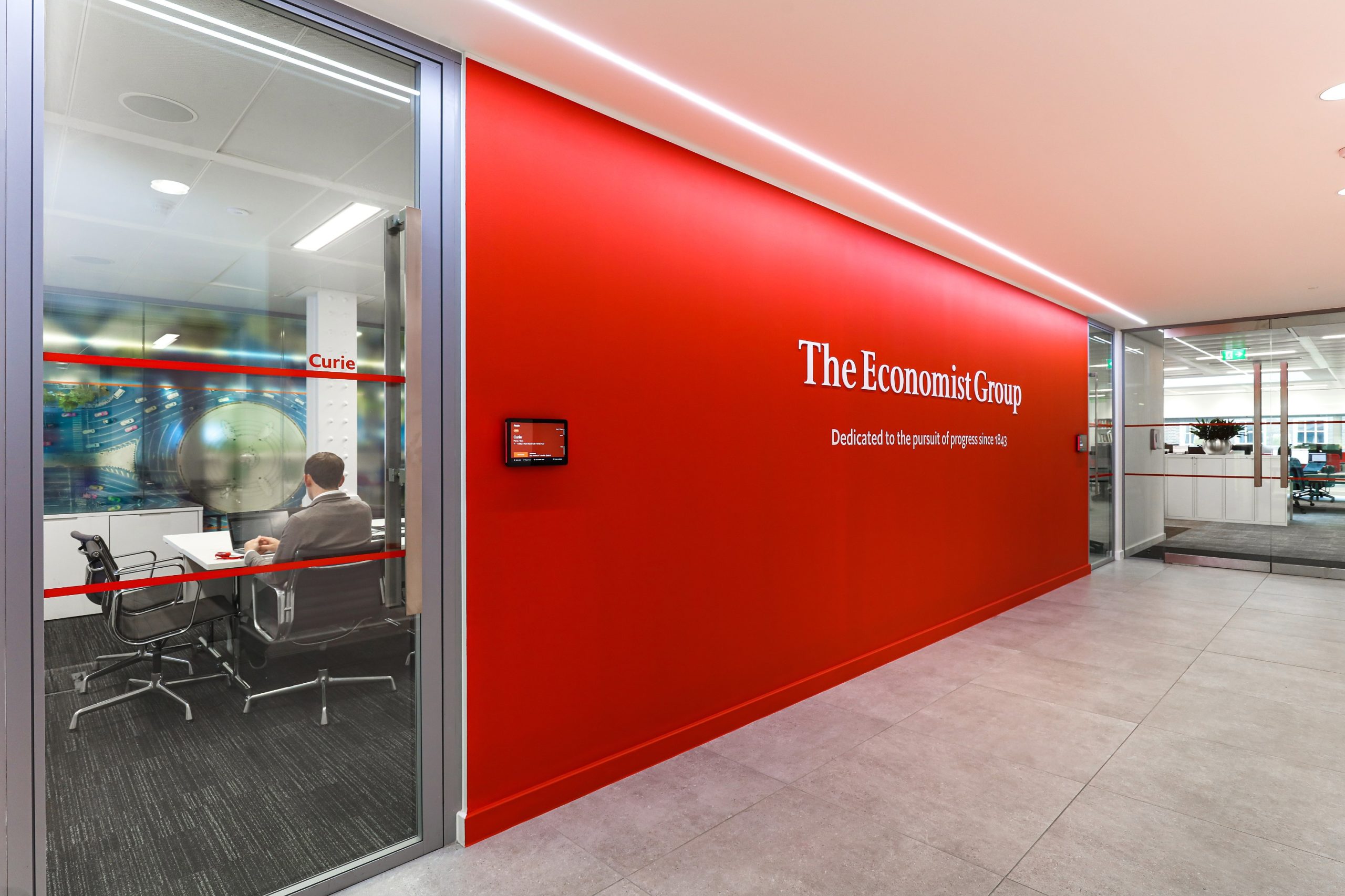 Align | Interior Architecture & Design completed the design of a 25,000 sq. ft space for The Economist Group, which enabled all their London staff to be together in the same office for the first time in some years. After first moving to their John Adam Street building five years ago, a lot of its commercial teams and the group's other businesses continued to be located in a separate office in Canary Wharf, meaning the team was often separated.
The opportunity to join the teams together came about, partially down to the pandemic but also due to the subsequent openness to new and different ways of working. One drawback with the move was that their new floor space at the Adelphi Building was a lot smaller, 20,000 sq. ft less in fact than what they had in Canary Wharf, and so this led to the new office accommodating the idea of hybrid working, something that had been previously piloted at their Canary Wharf office.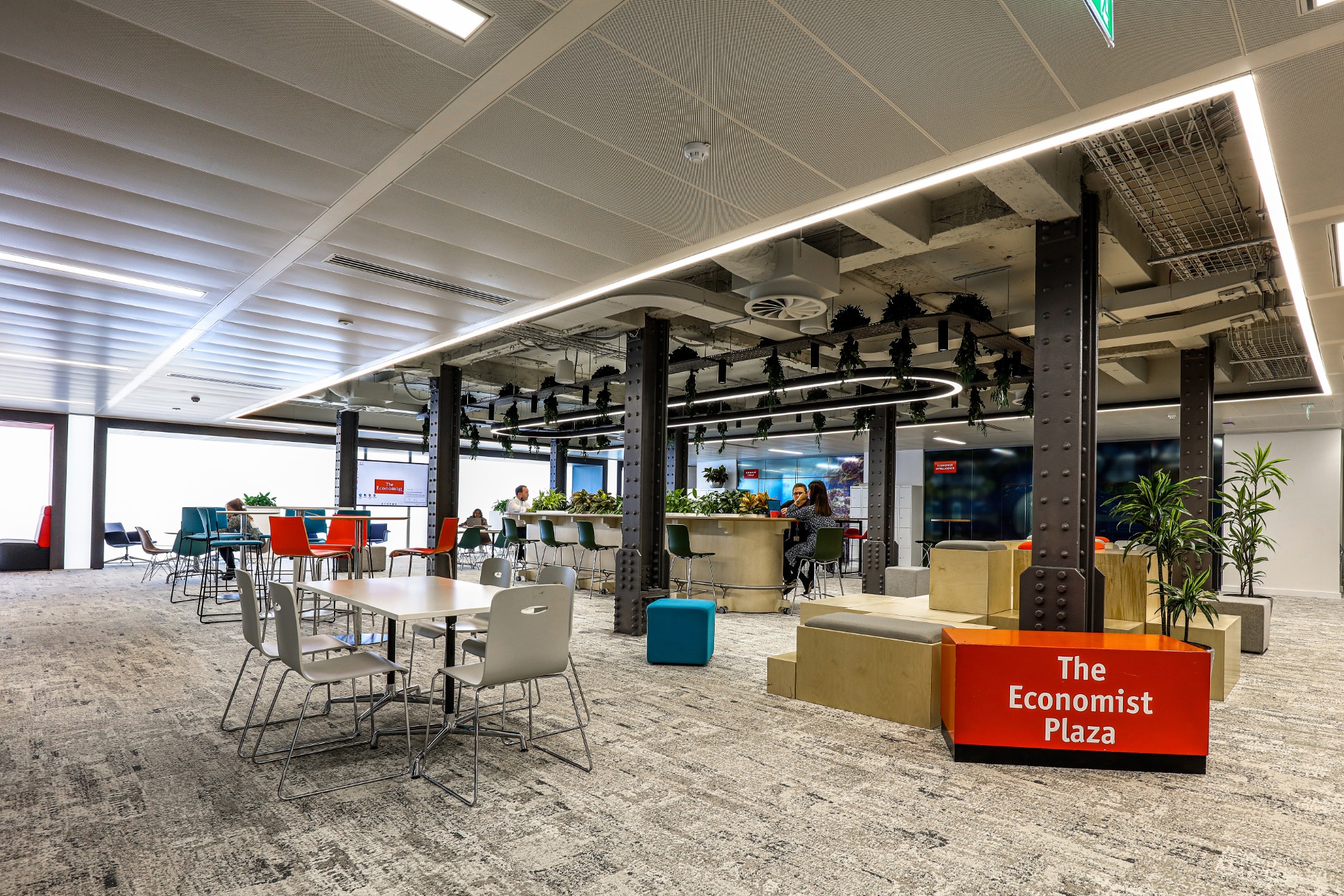 As aligns director, Nigel Tresise, explained – "The Canary Wharf set-up was very much a traditional fixed-desk office," "Agile working principles, neighbourhood desking and meeting zones, as well as breakout areas for colleagues, were all introduced. The Economist CEO insisted on undergoing this trial period with great wisdom because this move entailed a radical change in location and new working practices. The team had to be onside for it to work – and luckily, that's exactly what happened."
Minimum intervention with maximum impact was the design ethos. The align team faced a significant logistical challenge regarding furnishing the new office space. Not only did they have a large inventory of furniture from the Group's Canary Wharf offices to work with, but they also had furniture from the previous tenant of the space who had chosen to leave all furniture and desks in place.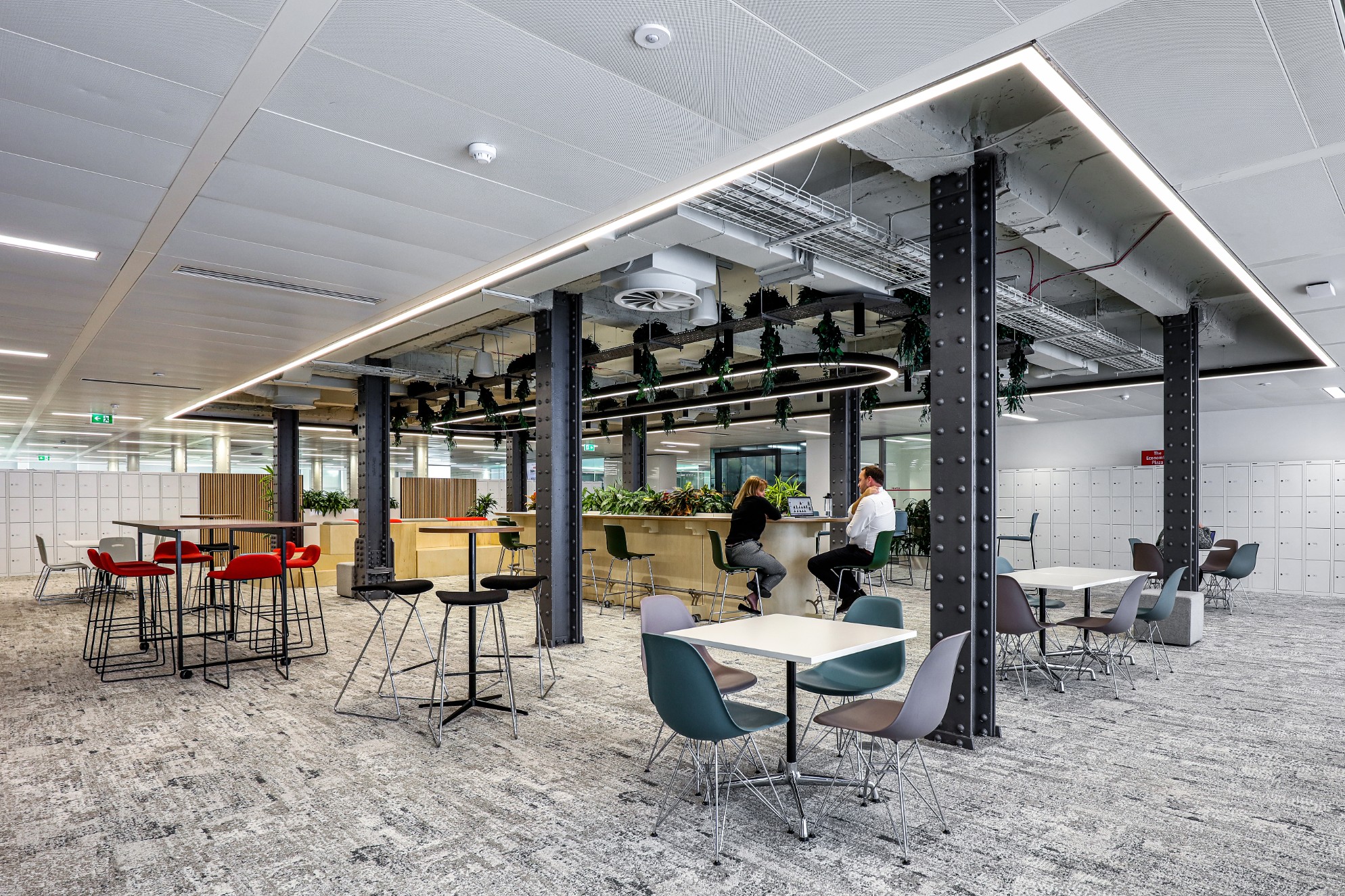 The zonal brief called for the creation of distinct neighbourhoods for each business unit, connected via collaborative spaces, and other common places selected to maximise natural light. The footplate of the structure made it easy to create distinct pockets of space, and a lot of time was spent figuring out the best layout for each work function in terms of both location and proximity.
Huddlebox was an excellent option for The Economist offices, as it allowed their teams to connect and offered a meeting space between separate business areas, allowing teams to collaborate efficiently.   As well as this, the Huddlebox tiered seating can allow teams to hold team meetings, use it as a timeout space, and overall encourages the teams to get together in a creative mindset and ensure greater productivity and, therefore, performance!
Workagile were glad to work alongside Rype Office, a Sustainably focused furniture specialist, to deliver the Huddlebox solution within budget, on time, and to a stunning final aesthetic! 
Find out more about Huddlebox