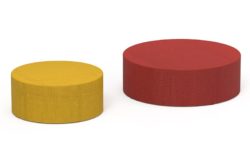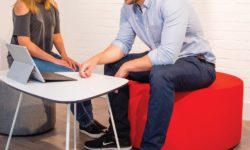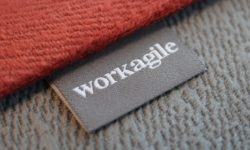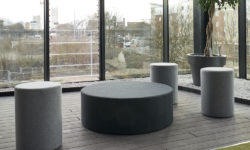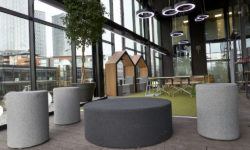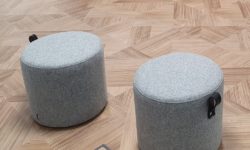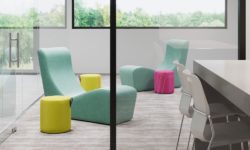 A range of upholstered poufs of various shapes and sizes. Every workplace has a need for informal seating 'dotted' about! Right at the heart of the 'Workagile' principle. Dots provides the perfect solution when looking for somewhere to 'perch' when an impromptu discussion or meeting occurs.
Designer's comment:
An awesome opportunity to add a splash of colour to any workplace. But, more than that, Dots encourage constructive staff interaction from 'dot to dot'.
Upholstery
Fabric bands 1, 2 and 3 available, Contact us for options available And sample swatches. Typical Upholstery Options include: Camira, Kvadrat, Gabrielle, Chieftain, ROMO, Agua and hundreds more! Contact us for more information.