Bright, spacious and clearly focusing on collaborative workspaces, PMG Group have designed a friendly yet professional home-from-home for Australian real estate company Raine & Horne.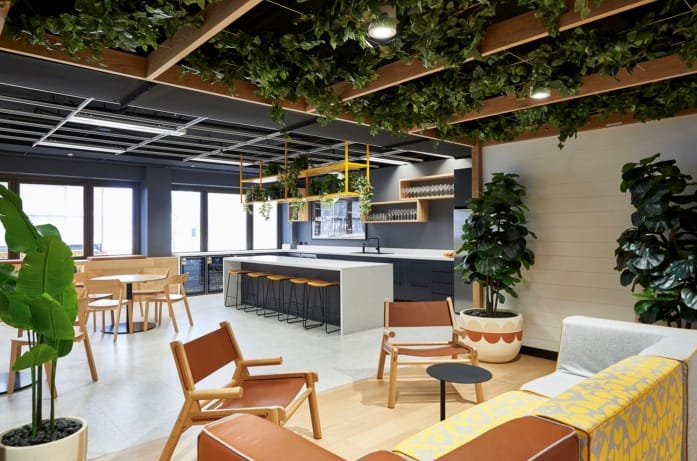 With a rich heritage dating back to 1883, Raine & Horne's family owned business has been at the forefront of real estate and shows no signs of slowing down any time soon. The company has been around for 136 years and currently manages over 70,000 properties across Australia and Executive Chairman, Angus Raine was keen to ensure that the office fitout accurately reflects the organisation's culture. Raine's brief was "for a space that would encourage the team to embrace the new way of working; happily bringing them out of their offices and large cubicles and in to an open, collaborative work environment."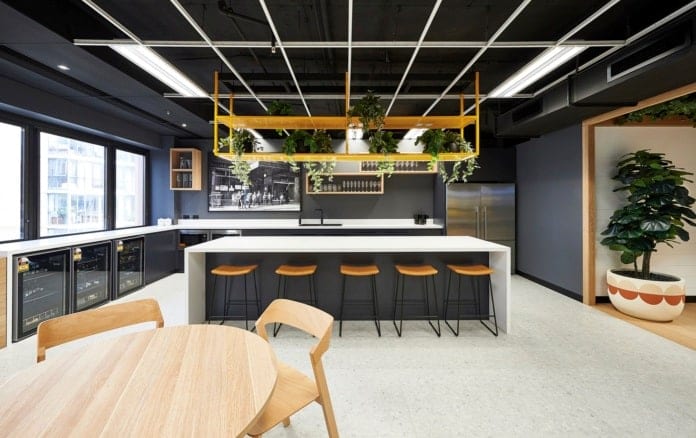 Raine & Horne's signature orange sunshine branding is immediate yet subtle, nestled amongst leafy green foliage and natural wooden furniture scattered throughout the eleventh floor. There is a nod to salutogenic design that warms the rooms, reflecting Australia's easy-going personality, beautiful scenery, and the emphasis that the company cares about its workers' wellbeing. There are various benefits of biophilic design that should be considered when creating a workspace; research confirms that simply staring at an image of natural scenery for 40 seconds is enough to trigger the brain in to a more relaxed state, to enable the worker to make fewer mistakes and feel less distracted overall.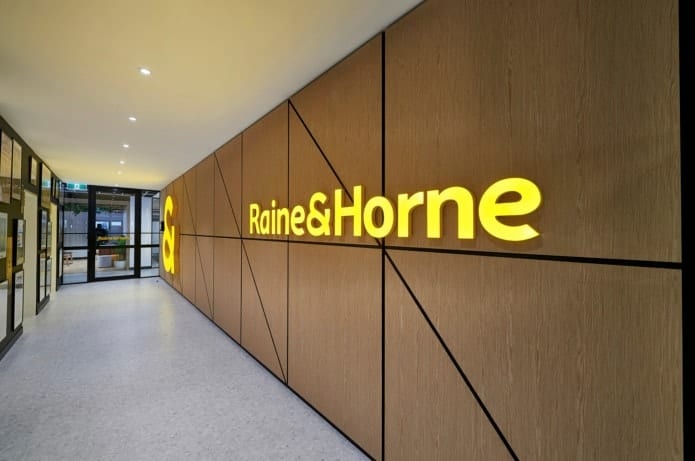 Tiered modular seating solutions have been placed adjacent to large windows that flood the space with natural daylight. Demonstrating the multipurpose function of the room, modern chairs, pouffes and comfortable sofas offer a variety of agile working spaces. The lack of physical barriers enables Raine & Horne's teams to interact more fluidly than in their previous office layout thanks to various informal hot spots and the sense of freedom to sit in whichever environment will be the most conducive to the day's tasks.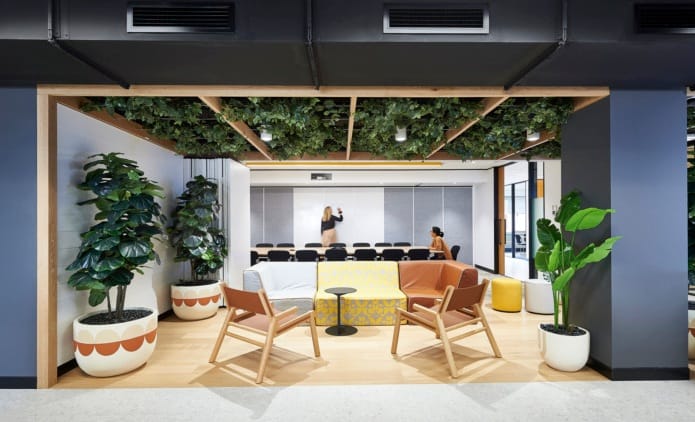 We know that HR and office design are influencing the workspace, with 48% of people saying that workplace design has a notable impact on their decision as to whether to stay with an employer. PMG Group have demonstrated Raine & Horne's long-term investment in its employees through an evolutionary timeline of the business thus far; over one hundred years of business success has been encapsulated in artwork, memorabilia and historic artifacts along the floor lobby. Workers, clients and visitors are welcomed to view the organisation's rich heritage which showcases the pride in being part of a fourth generation of family ownership.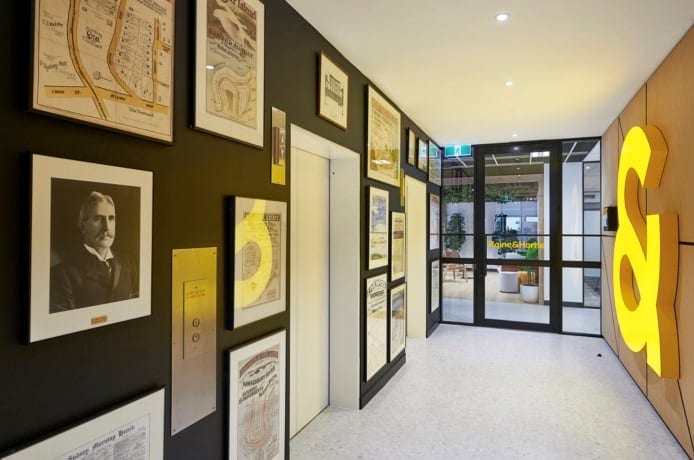 When Raine & Horne rebranded a few years ago they decided to include the now distinctive ampersand symbol; synonymous with the brand's 'positive partnerships' with those it interacts with on a daily basis. Vendors, buyers, agents, property managers and tenants – all are equally important, an ethos and commitment demonstrated in the latest fitout.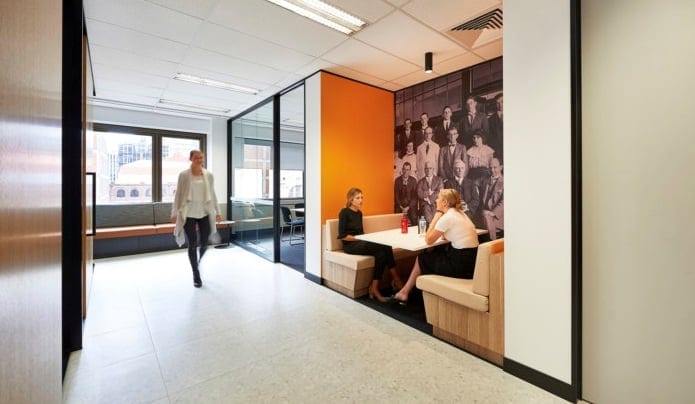 Want to recreate Raine & Horne's open plan and flexible seating solutions? Get in touch with Workagile to discuss the various specifications available for Huddlebox and Dots.
All images via Office Snapshots