Since 2003, KOMODO has driven digital transformation and championed the user experience. Researching, designing, and building digital products that businesses have confidence in. KOMODO work with amazing people. Innovators, technical leaders, and teams that are open to transformation through technology to find opportunities. They exist to build better digital products in an increasingly digital world.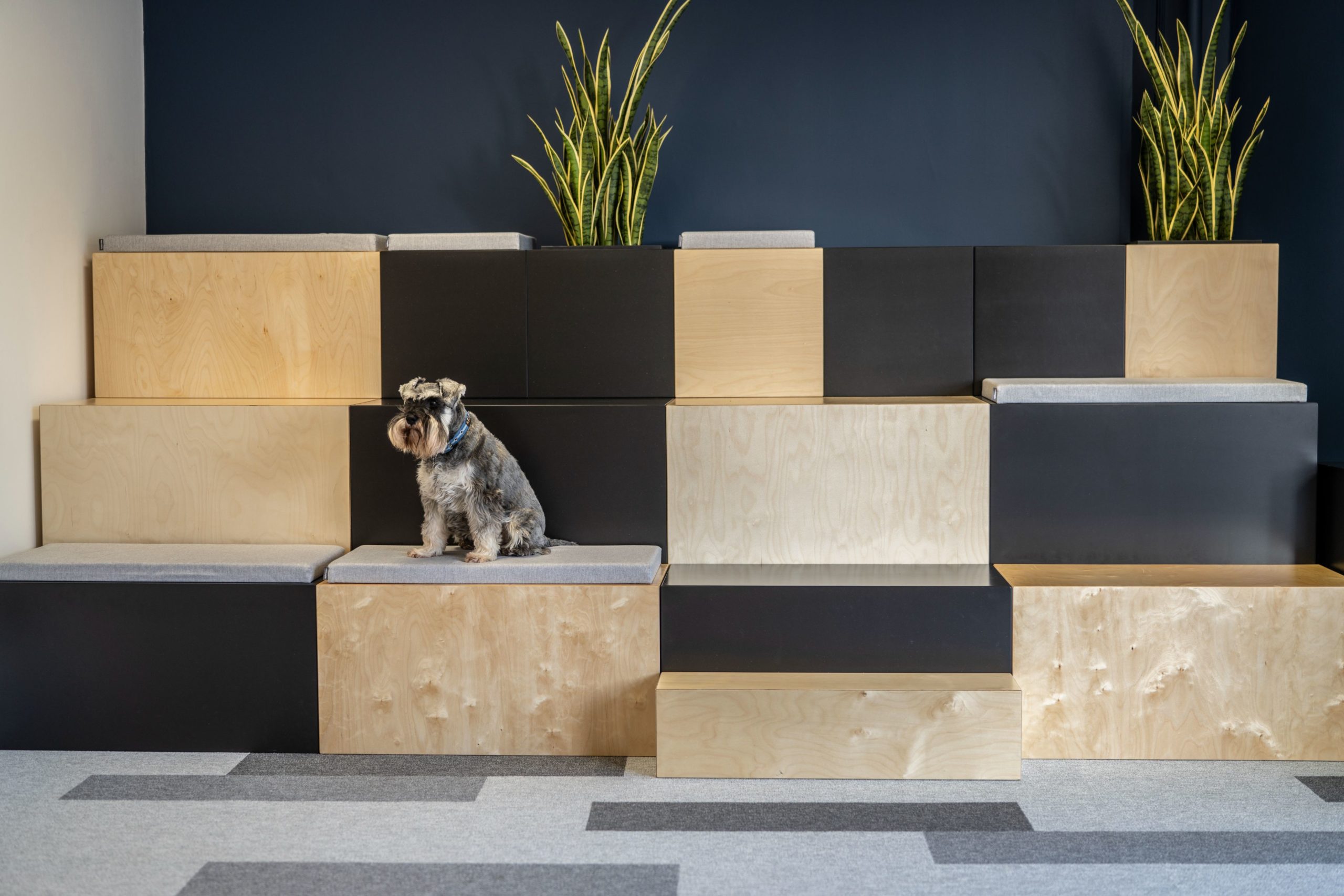 Workagile worked closely with AMH Workspace to help make sure that the space that Komodo had was going to be used to its maximum potential, and we knew we had the perfect product to meet that specific requirement. Don't just take our word for it, below you can read some extensive feedback we got from our satisfied clients on this project:
'In a nutshell, this space is 'AWESOME'! The team at Komodo had such a clear vision of how their workspace should look and feel and bringing it to life was an Interior Designers' dream…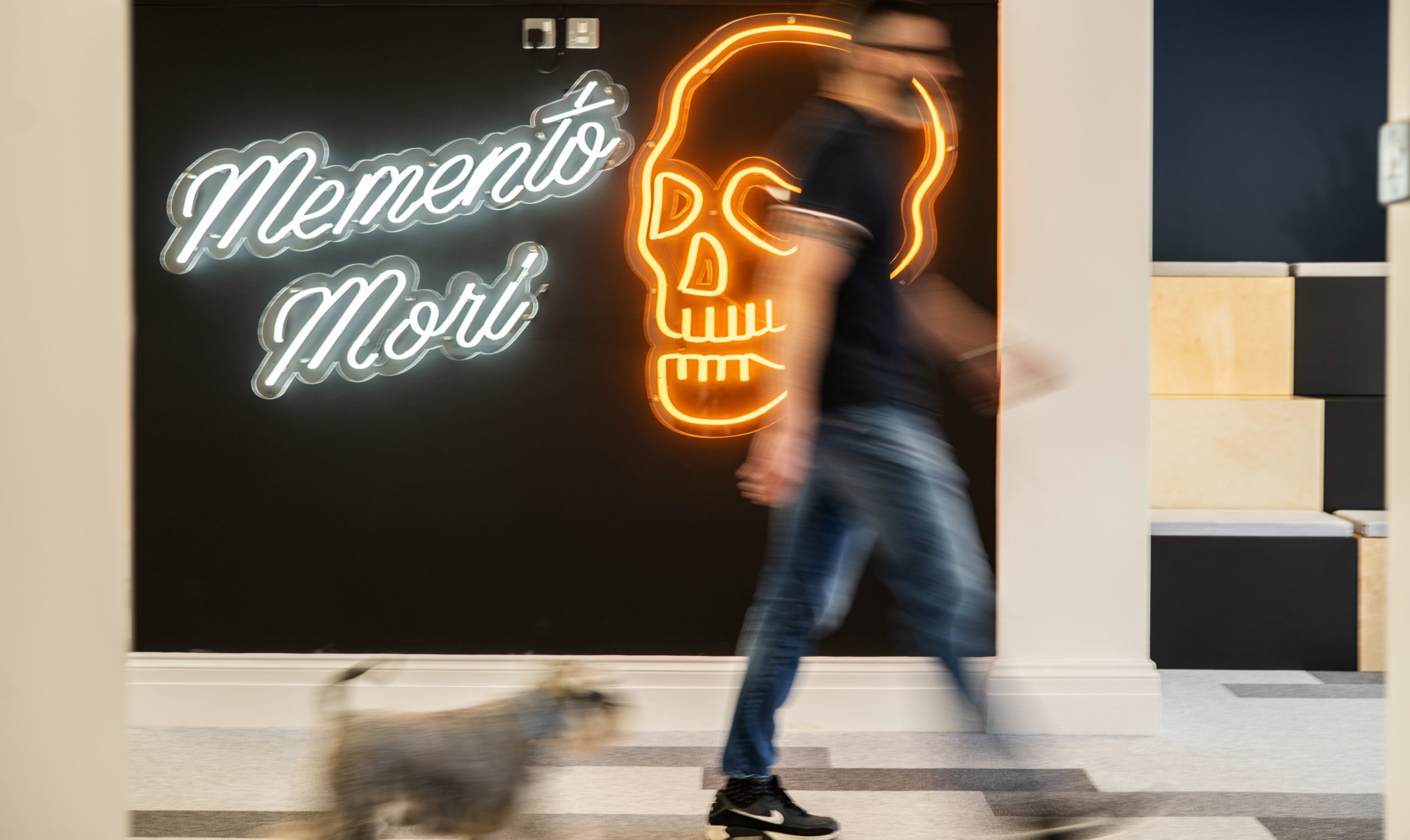 'You can't call this an office, it's so much more than that.  Event and meeting space, breakout areas, lounges, tiered seating, and social spaces, it's a home for its people, visitors, and resident canines.'
Again, it isn't only us who think that our Huddlebox is the perfect solution to add to any workspace, as you can see from our clients had the below feedback:
'We chose Huddlebox from Workagile to form a tiered seating area for Komodo to host DIBI conferences, social events, and team collaboration.   The floor-to-ceiling height of over 3m meant that we could design such a beautiful piece of furniture that wasn't going to feel too big for the space.  The design of Huddlebox combined with the finishes available and the use of biophilia within the scheme introduces an organic feel too.'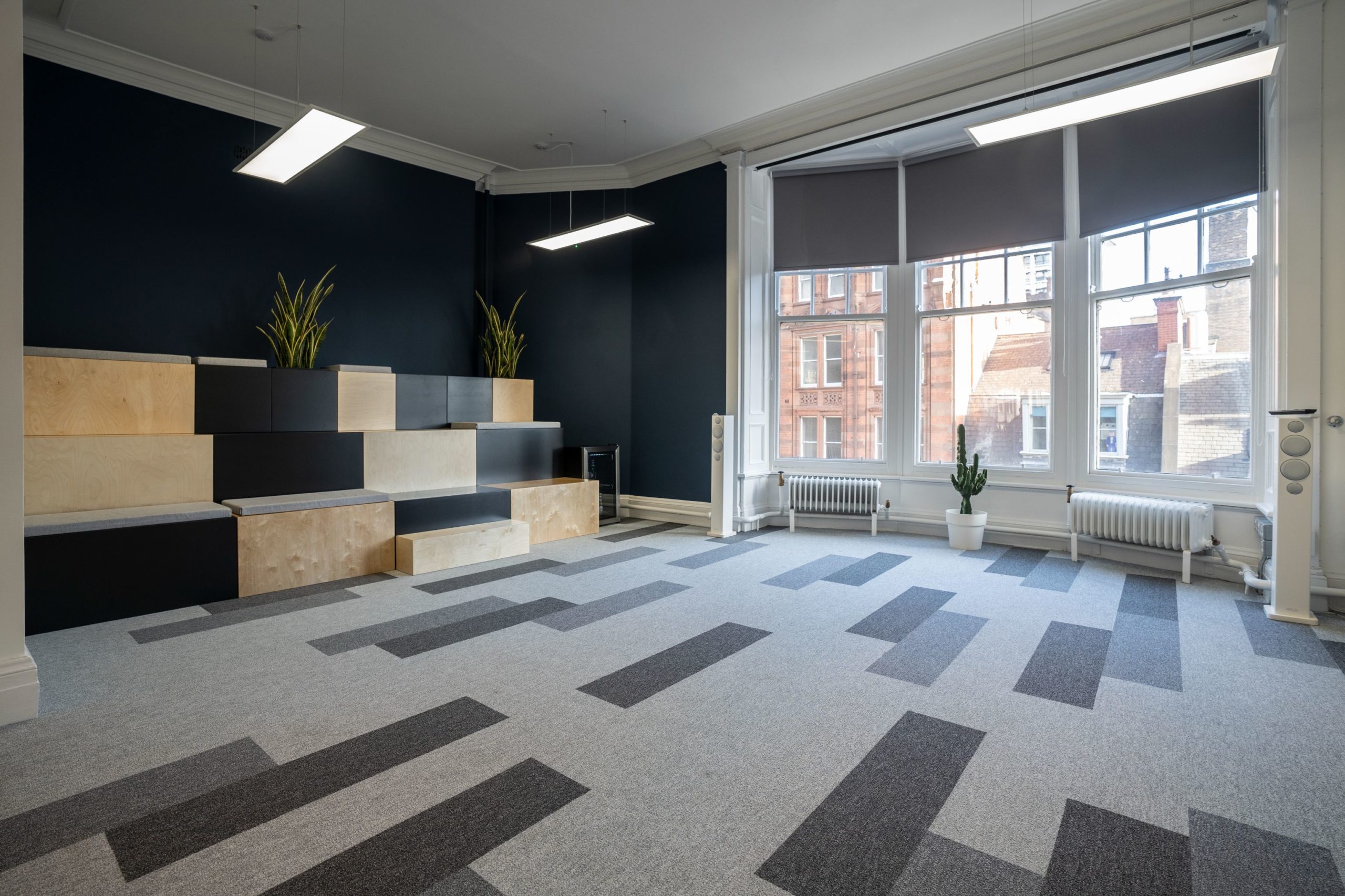 Our Huddlebox was a perfect solution for Komodo, as it allowed them to have a space where the whole team could gather, whether it was for team meetings, team celebrations, or just a little bit of time to relax. That's why Huddlebox is so much more than just a plain box. It offers so much more, as just one advantage of the Huddlebox is you can stack the individual cubes vertically meaning that it is a great product to fit in places where space is minimal.
Why not find out more about our Huddlebox, and how it can't be a solution for your workspace – click here