Huge industry names are investing in office and retail spaces and buildings with a view to attract and retain the best talent in the industry. Founded in 1865 to finance trade between Asia and the West, HSBC is one of the largest banking and financial service organisations in the world and has been named as one of the most valuable banking brands in the world by industry magazine.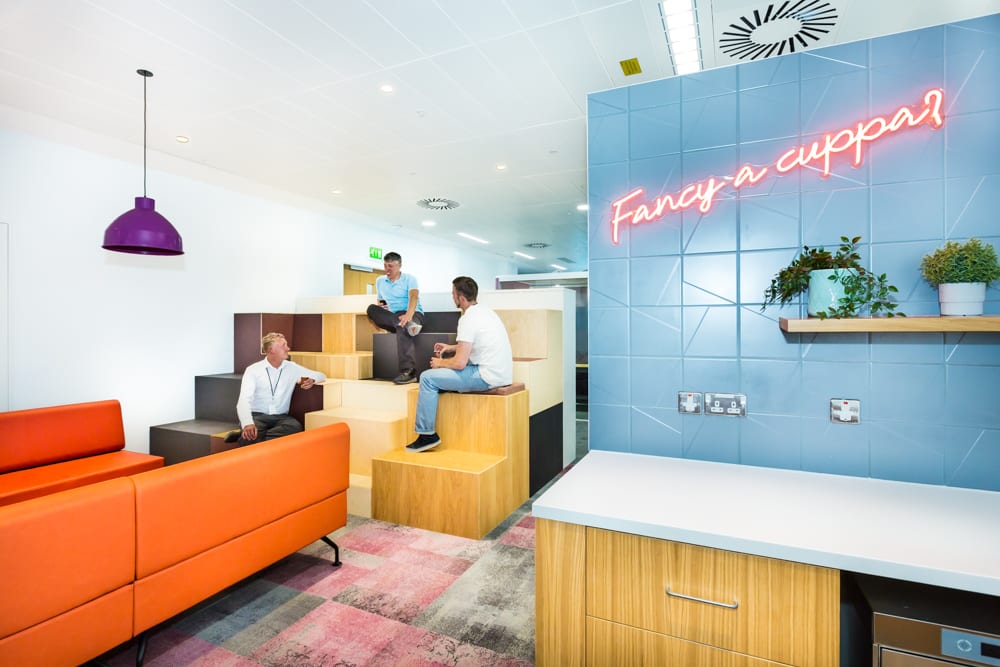 Workagile worked extensively with Axis Architecture and Insightful Environments to help bring the vision for HSBC Sheffield to life. The brief included consideration of the environment, to create a vibrant stress-free space including various collaboration areas and to ensure employees benefitted from a stylish, state of the art office that delivered a diverse, interactive working environment.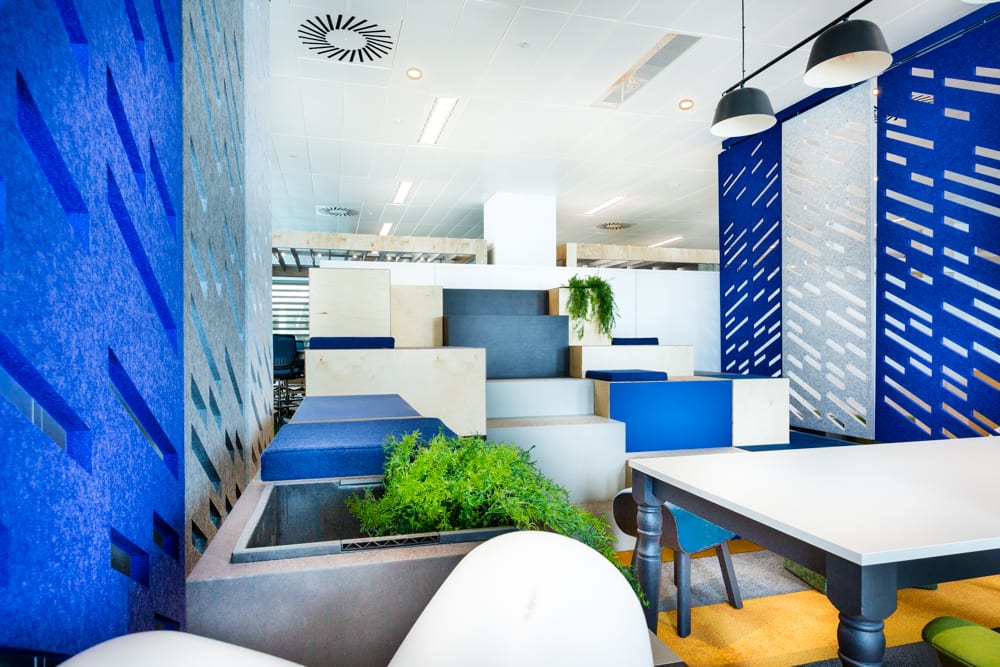 Workagile's Huddlebox, Haag, MuTu and Snug products were utilised in such a way to create a cultural shift from a static to a flexible working environment within a contemporary professional environment. The desk sharing ratios were designed to encourage different more agile ways of working, and the clients appreciated the multi-functionality of Snug with its write-on walls, that could be used as an impromptu whiteboard as needed.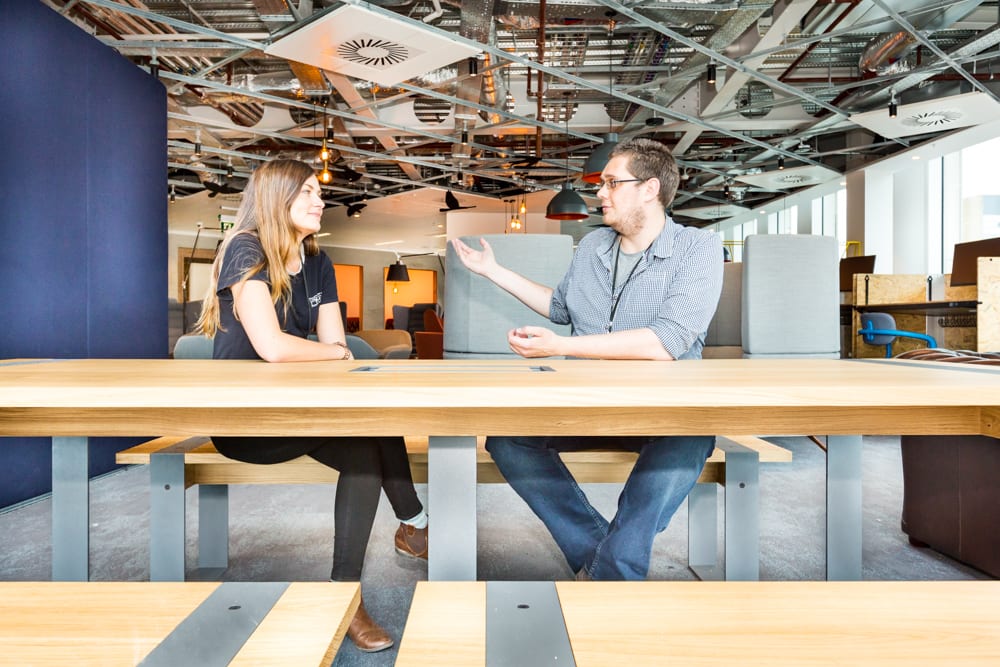 "3 words that spring to mind when I think of Workagile… Premium, Quality, Service. They have interesting products that are well-made and different to other products on the market. The team are helpful and knowledgeable, and I recommend visiting the showroom! We chose Haag & MuTu because they are very well-made tables – they provide a nice and different design to others available on the market; Huddlebox is also slightly different to other modular type seating available at the moment. Workagile's service levels are good and they offer real value for money. I have no reason not to recommend them."
– Tony Brown, Director, Axis Architecture.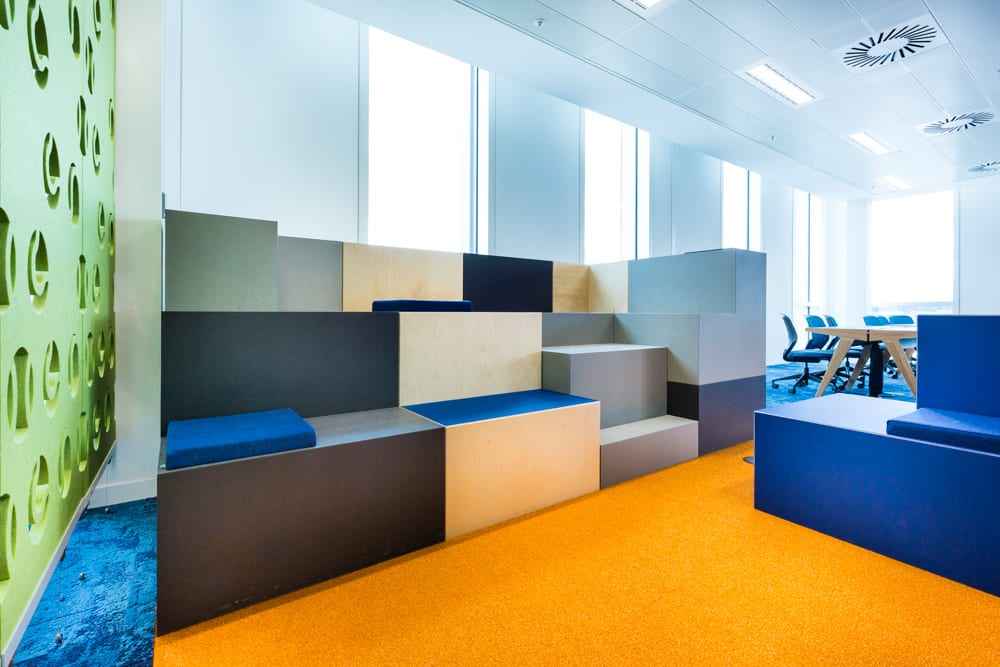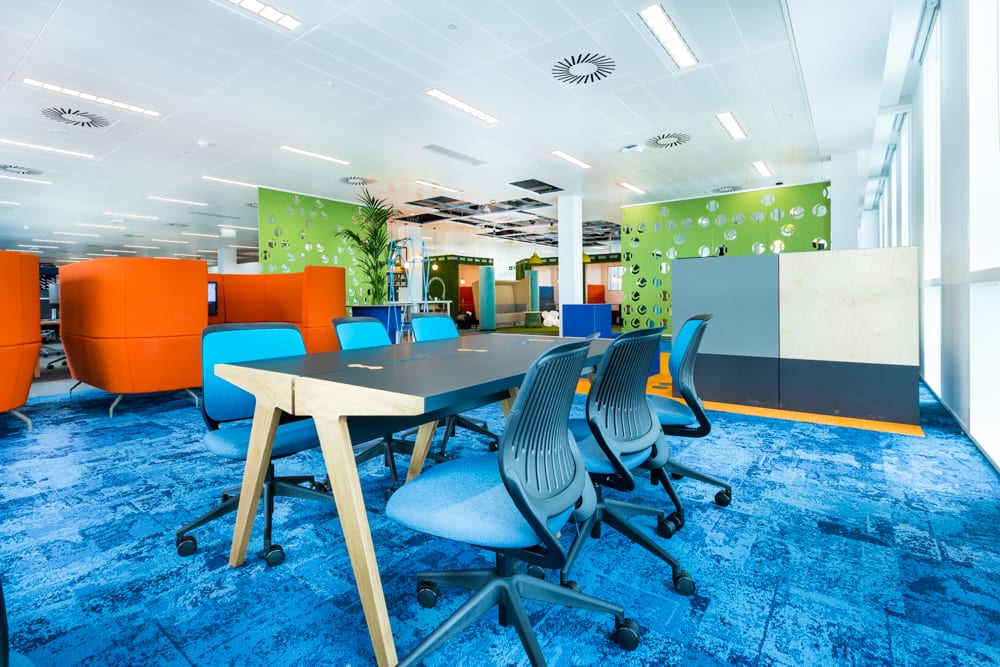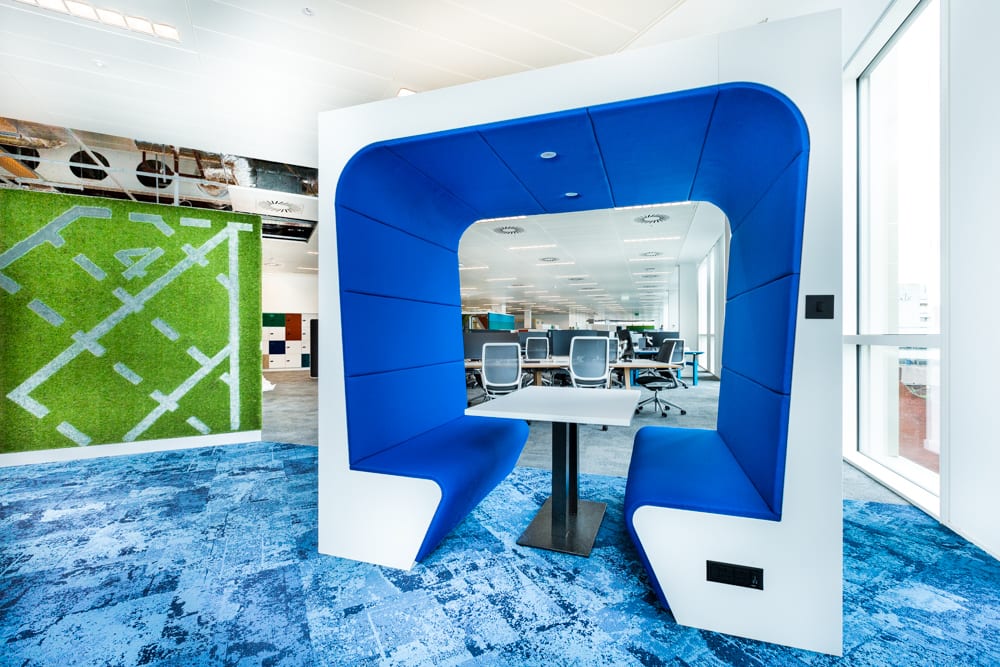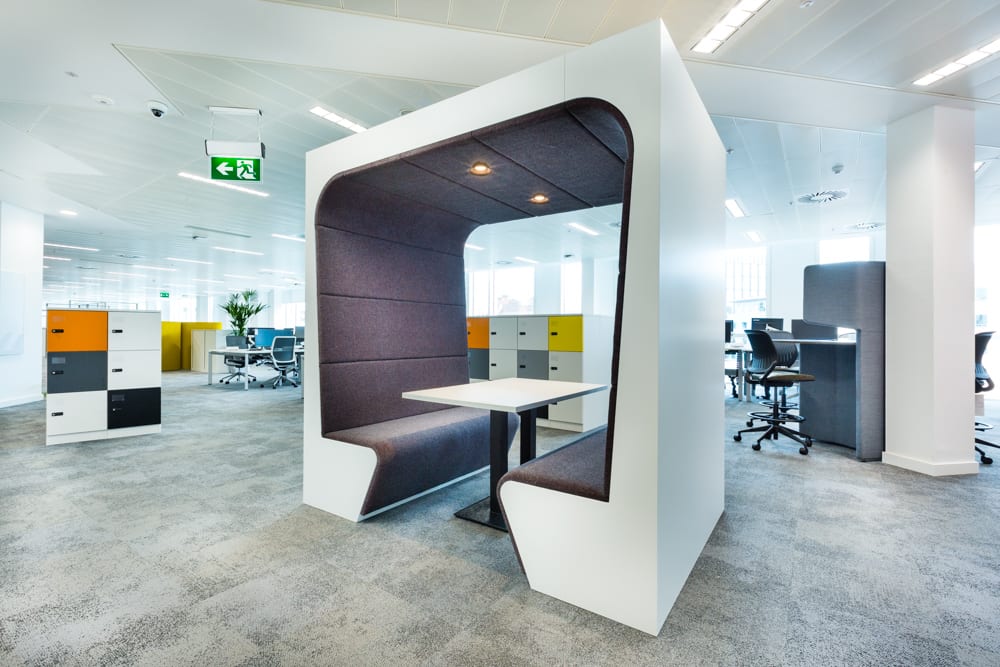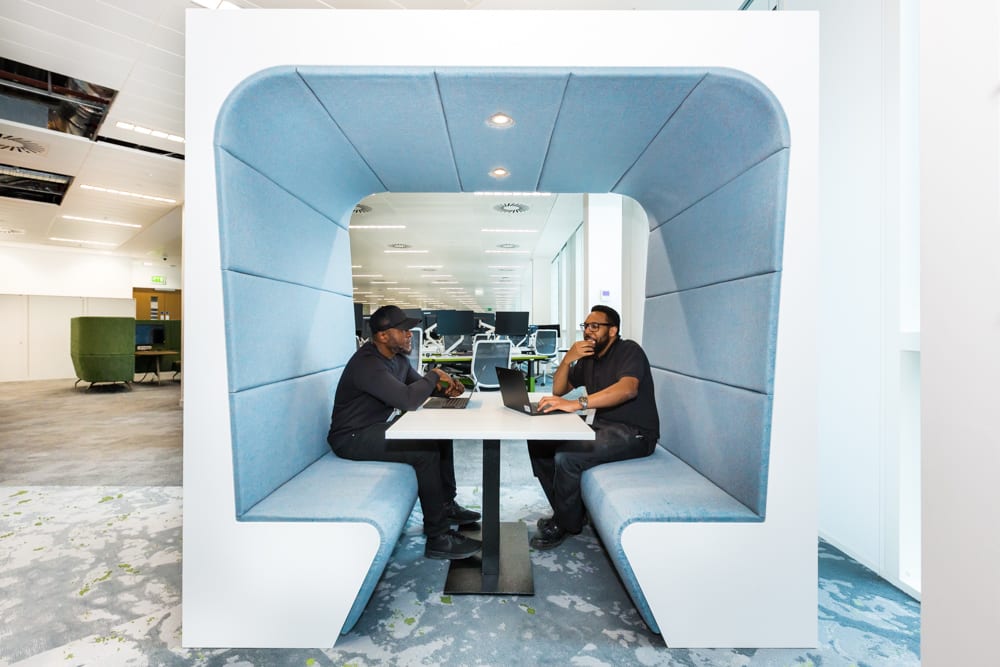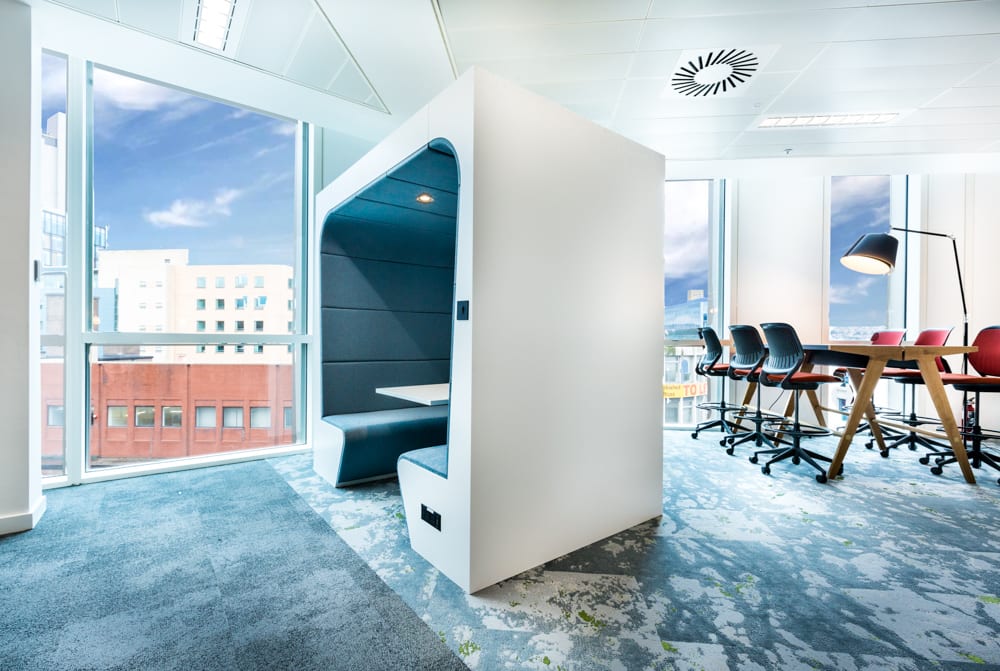 Workagile was on hand to advise during the early design phases and followed the project to completion and handover to the client. We also provided samples, trials and designs to help ensure the furniture would suit the vision HSBC wanted for their new office.