Rokkadot makes a highly meaningful contribution to creating a communicative, collaborative and inspiring workplace. It's definitely a smile generator amongst team members and visitors.
We launched Rokkadot at Clerkenwell Design Week where it was received with great enthusiasm; and it was there Workagile met the team from Deliveroo who loved the fun concept.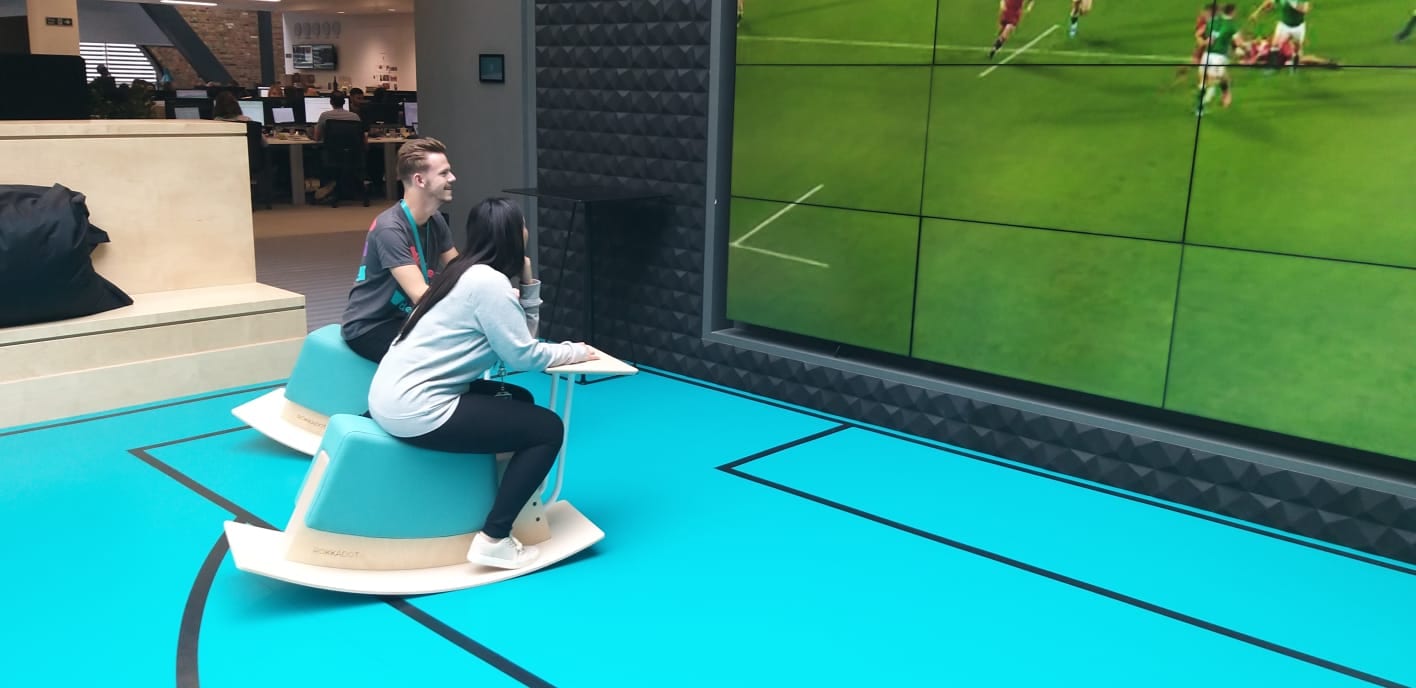 Giants in the food delivery game; Deliveroo was founded in 2013 and has grown rapidly over the past six years to achieve worldwide success. They work with some of the biggest restaurant chains and food outlets in the business and operate in over 200 cities across the world with their HQ located in London.
We have worked closely with the brand on their agile workspaces and after some initial collaboration with them, Deliveroo were keen to try the Rokkadot out in the team event/breakout space.
The Rokkadot is a rocking seat with an integrated work platform for your laptop, notes and devices.
With its playful nature, echoing the childhood rocking horse the Rokkadot not only adds fun to any office environment but also boasts benefits such as reducing stress and improving wellbeing. The rocking movement puts people at ease, which encourages productivity and puts people in a healthier state of emotional wellbeing.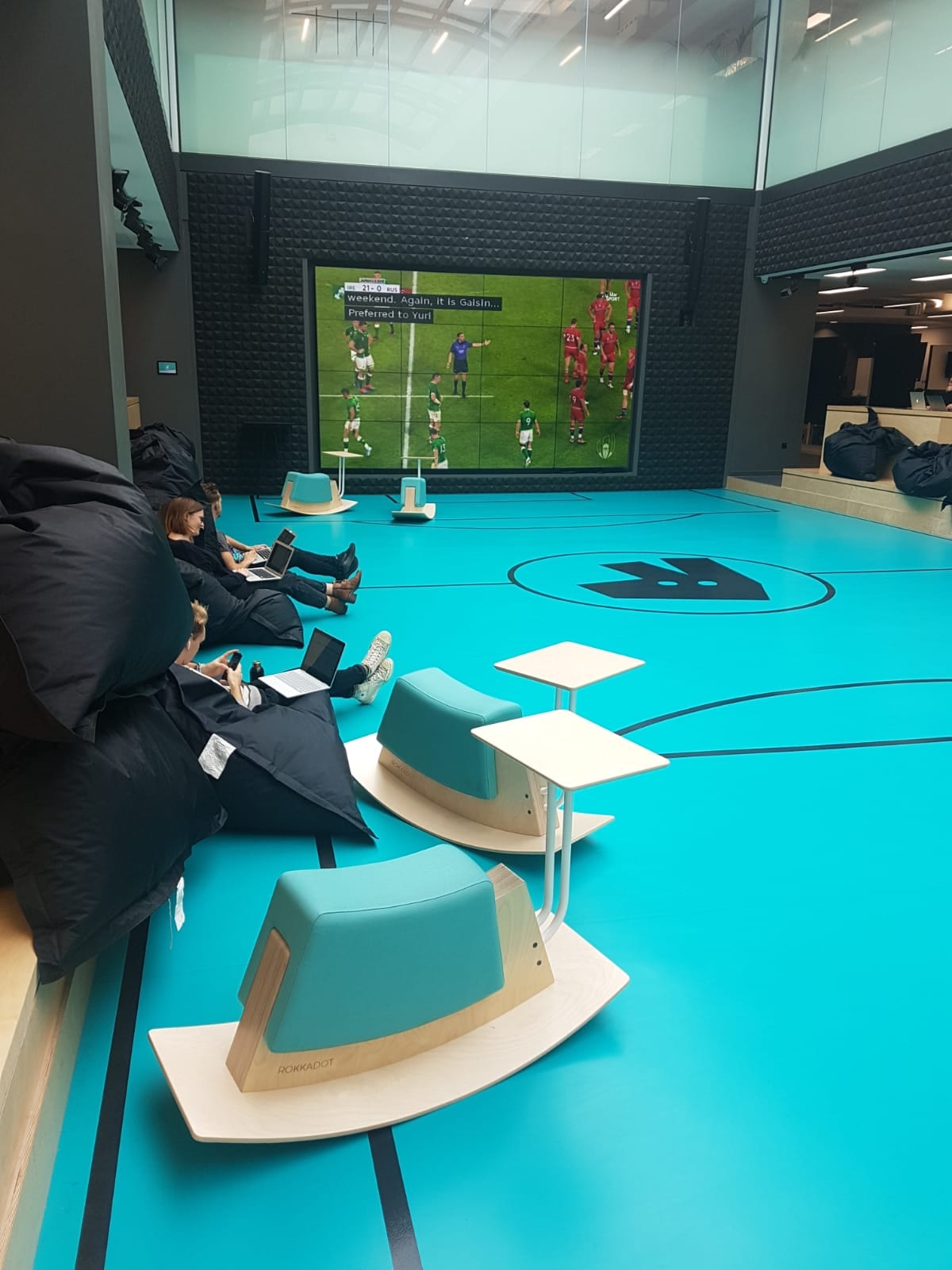 Creating exciting and liberating spaces for people to work in is known to improve creativity, sense of autonomy, happiness and job satisfaction and promotes 'Salutogenics' – which is the ability to cause human health & wellbeing.
Working with the Deliveroo team we were able create a suite of Rokkadot's that aligned with the branding of the company. We selected fabrics to link in with their branding as well as bespoke upholstery incorporating the Deliveroo logo for a truly unique look and feel.