WSP are one of the UK's leading engineering and professional services consultants. Previously spread across several locations within Manchester, WSP wanted to consolidate their existing offices to create a central hub in the heart of the city.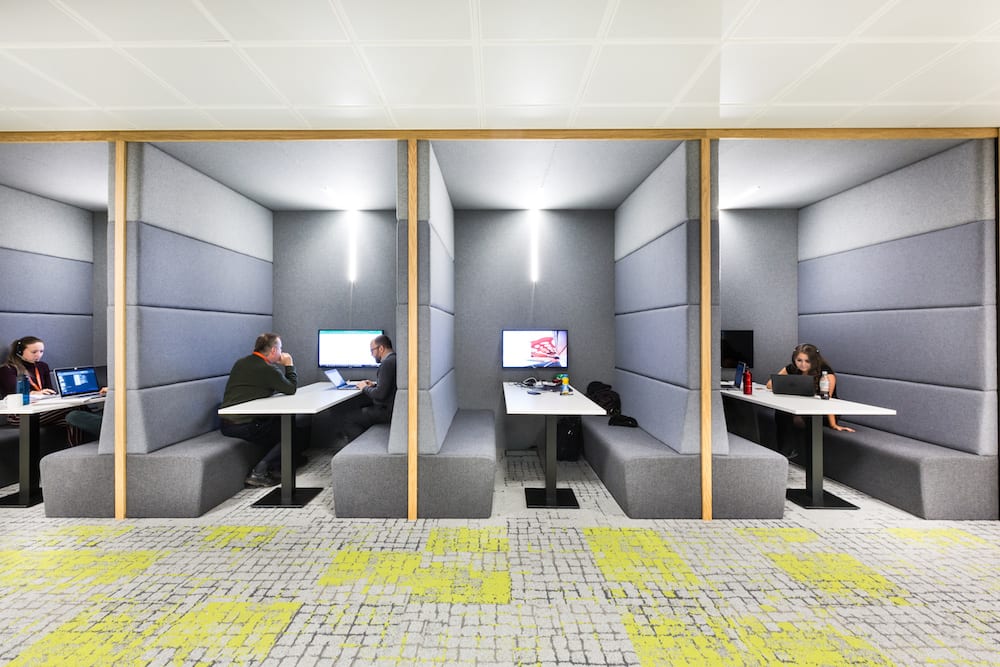 The overarching brief was to achieve an 'urban working environment' with a focus on renewable, recyclable and biodegradable materials with a light and airy feel. They wanted to create open plan areas that could work alongside meeting and training rooms with good levels of privacy, collaborative spaces and impressive welcome areas.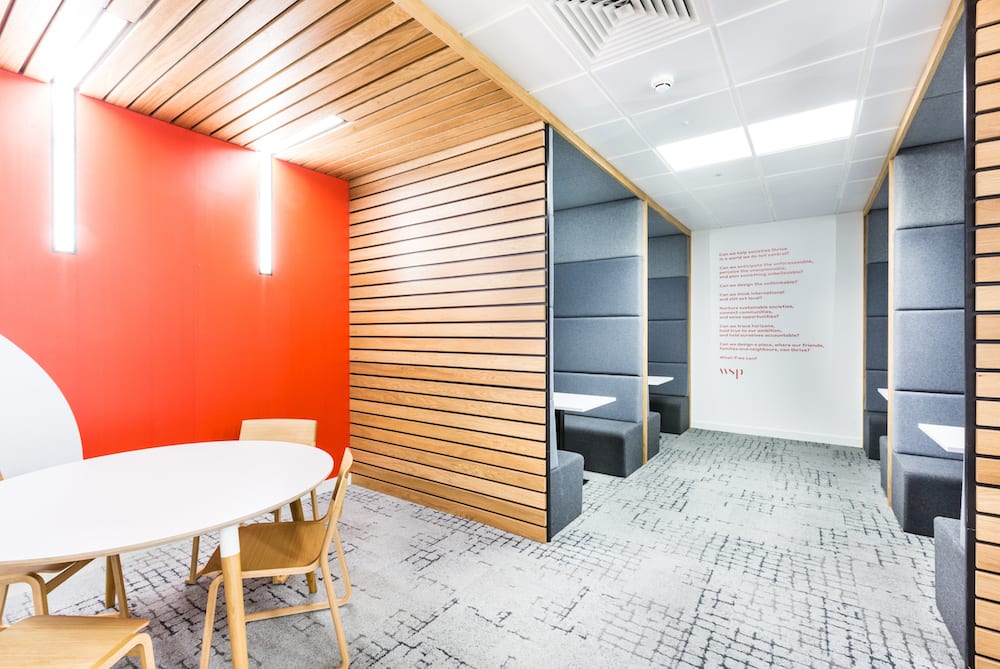 Working in partnership with interior designers – IDAco and dealer Tsunami Axis, Workagile came on board in the initial stages of phase one to provide our 6 person 'Shack' meeting pods.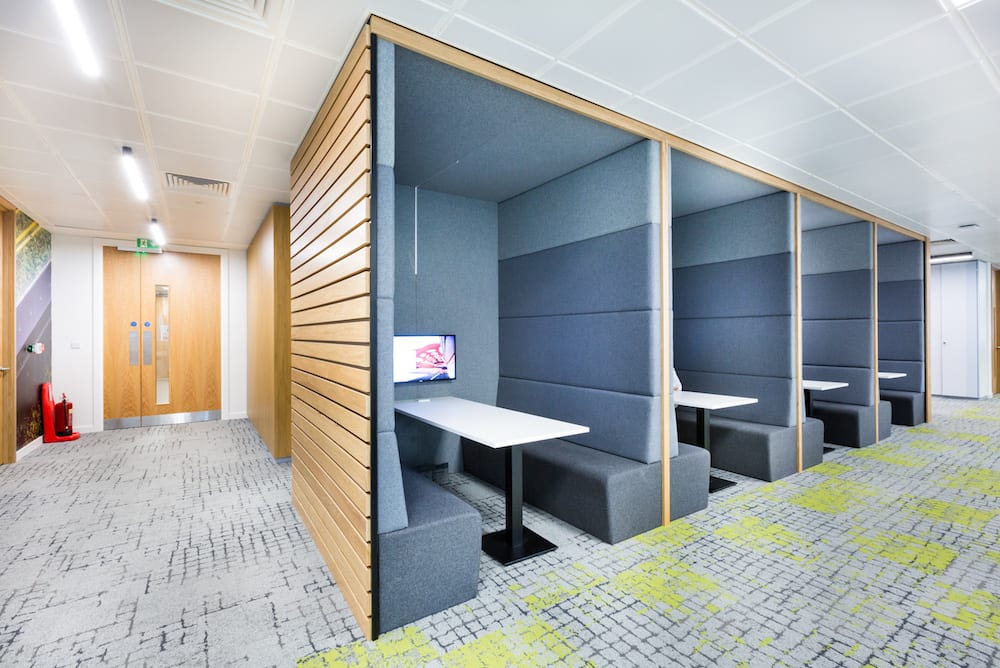 The purpose of the Shack meeting pod is to create an out of office feel and degree of separation, whilst still in the office. The enclosed pods give a feel of privacy to any meeting and collaborative activities.
For this specific project the pods were designed to fit up to celling space at 2.8m high. We incorporated a special solid oak timber cladding to the external fascia to match the core office space. And utilised LED lighting to ensure the workspace was well lit.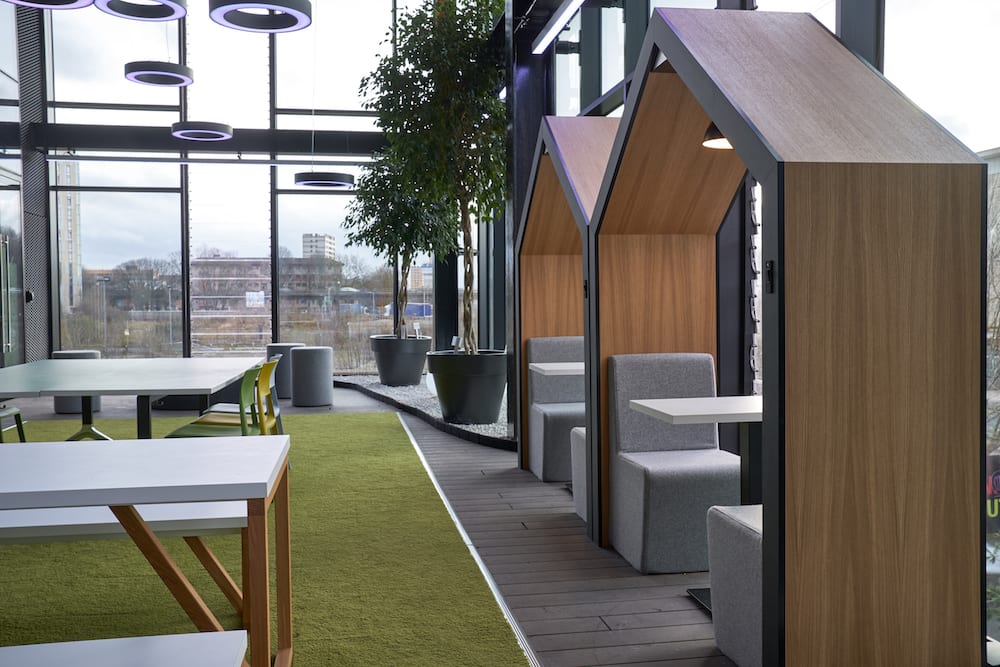 Moving onto phase two of the project Workagile were pleased to be invited back to supply the smaller 2 person booths, perfect for one-one meetings or solo agile work, and the 'Dot' pouffes created to be 'dotted' around the workspace. These were installed within the new open plan work area. Moveable, bright and perfect for perching on, the dot pouffes help to create an impromptu and fun feel to agile working.