BACKGROUND OF THE SPACE
Following the execution of the latest phase of their growth strategy, travel payment giant Travelfusion took the plunge and relocated their headquarters to a capacious 16,000sq/ft office space situated in London's iconic "Can of Ham" building.
This distinctive building designed by Foggo Associates and developed by Nuveen Real Estate offers a forward-thinking multi-storey space with low carbon emissions and low energy measures, which perfectly intertwine with Travelfusion & Skyscanner CEO, Moshe Rafia's views on sustainability and environmentalism.
Moshe wanted an ambitious and captivating workspace design that aptly portrayed Travelfusion's status as an industry game-changer.
After careful consideration, Moshe employed the services of project manager and founder of VARdesign Elli Vardy, who worked alongside design, relocation and refurbishment specialists Modus to create this breathtakingly cool and colourful space.
The workspace itself balances themes of Travel & Memphis design, a bold and colour rich style that developed in 1980's Italy, blending contemporary and retro design to create something uniquely cutting-edge.
THE "RELAX ROOM" – A SPACE TO UNWIND
Workagile worked closely with design & furniture specialists 'Ci3' to provide the perfect tiered seating solution for their funky "relax room". 
The solution needed to be adaptable to further business expansion and complement the existing Memphis design theme perfectly, meaning that they were in need of a product that was both modular and customisable.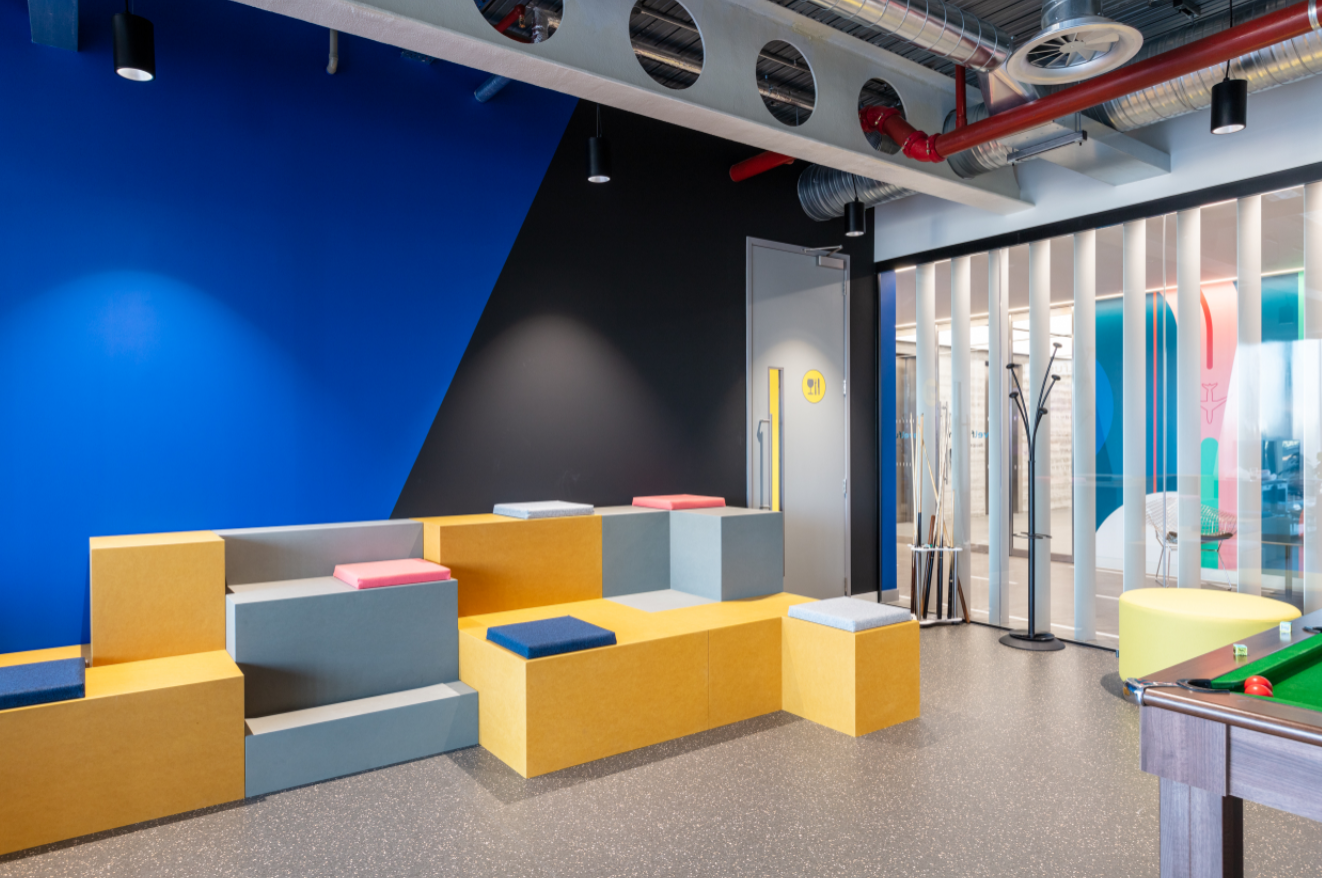 INTRODUCING HUDDLEBOX® 
Huddlebox is our unique, multi-use, modular tiered seating system, and the product best suited to the needs of this space.
In this scenario, the off the shelf geometric features of Huddlebox complemented the existing Memphis design theme, while the modularity of the product helped to create a smooth and organic flow.
The Huddlebox is available in an almost unlimited variety of colour-ways and configurations, however, in this instance, we opted for a simple four colour layout in the bold yellows, greys, blues and pinks of the surrounding workspace to help ensure a seamless blend.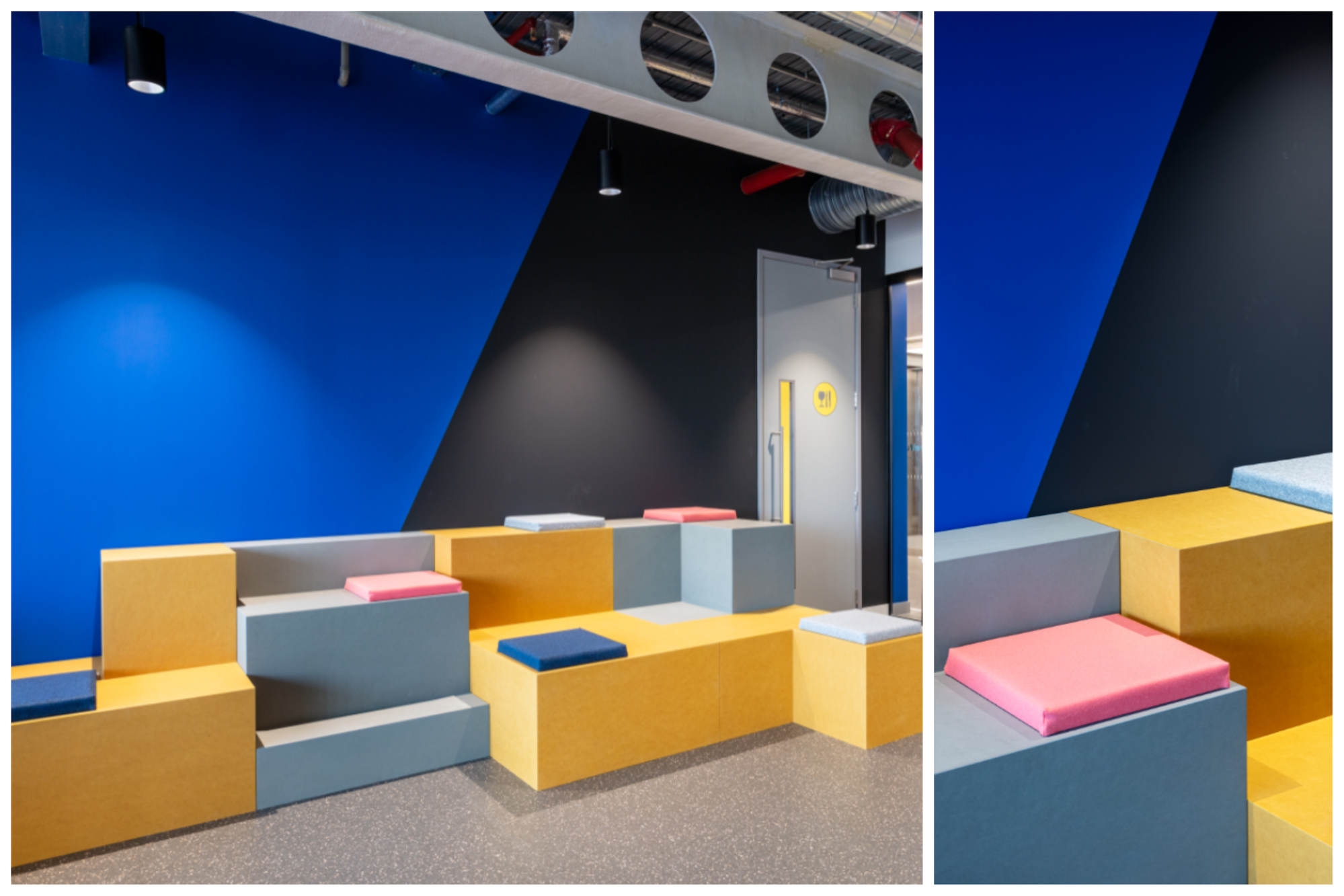 (To Find Out More About Huddlebox Please Read Our Dedicated Article & Product Listing)
THANKS FOR READING!
Modus & VARdesign have received some excellent feedback for their work on Travelfusion's office space and we are proud to have played a part in its outcome.
If you are planning an office redesign or refurbishment why not contact Workagile today? We offer a wide range of bespoke and customisable products to support you on your journey to creating a fully agile workspace.
Get in touch at [email protected] or by telephone on +44(0)20 3904 6688
You can also visit one of our showrooms to see the products for yourselves.
If you would like to learn more about this particular project, a full breakdown is available in these exciting article by OfficeLovin' and MixInteriors, the internet's leading workspace review websites. 
Photography by: Tom Fallon