As our environments have become increasingly urbanised, our connection to nature has diminished. Developments in technology, new attitudes to biophilic and salutogenic design and a handful of trailblazing projects are now leading to positive change. Here are some of the best examples we've found of biophilic architecture and design:
All of Maggie's Centres put biophilic design at the heart of their purpose-built cancer care centres.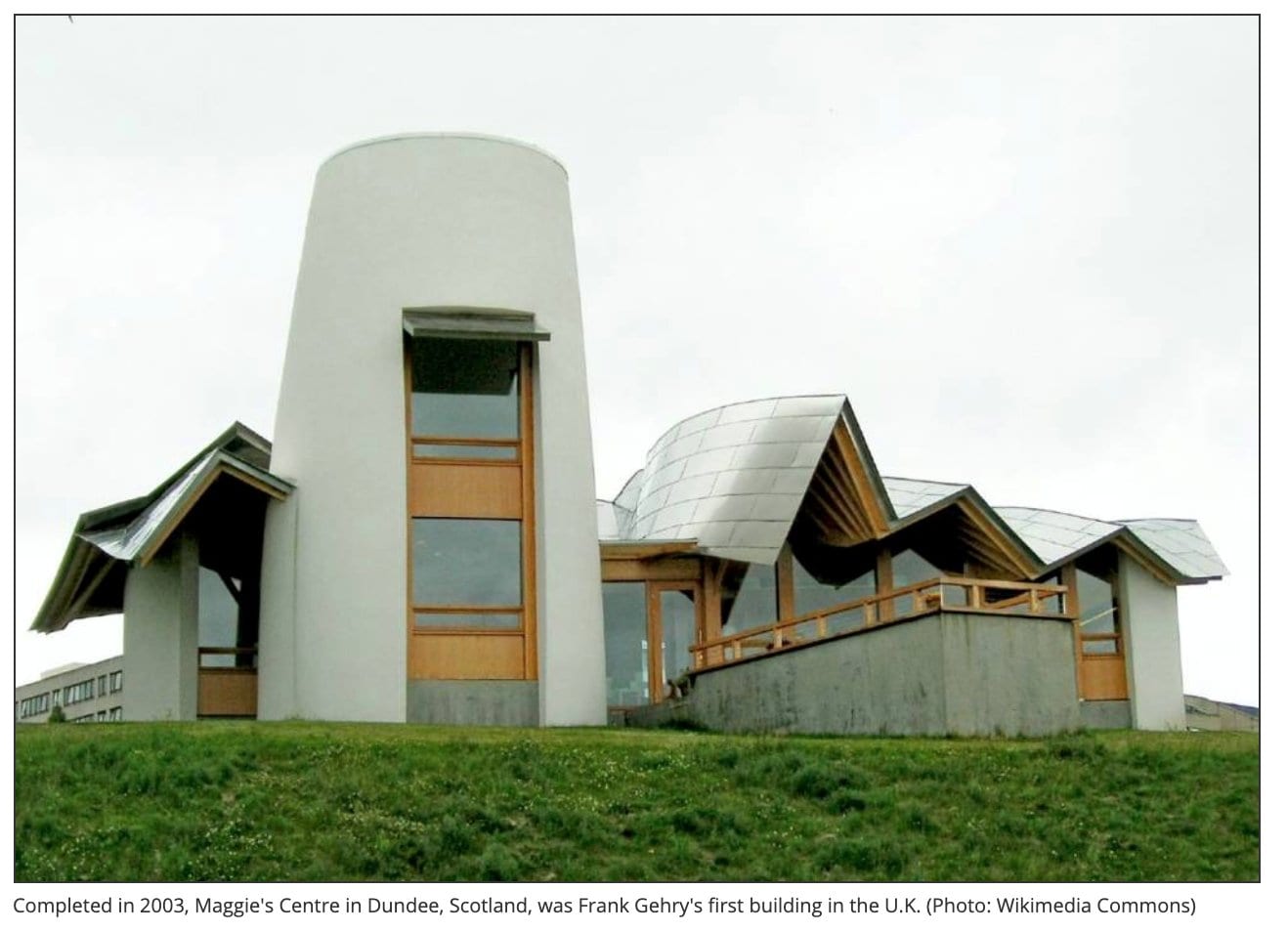 Designed by acclaimed Scottish architect Richard Murphy, the first Maggie's Centre opened in 1996 in Edinburgh. From there, additional centres opened their high-design doors across Scotland and beyond in quick succession. Twenty years later, the roster of famed architects including a sizable handful of Pritzker laureates have designed buildings for Maggie's Centres: Frank Gehry (Dundee, 2003), Zaha Hadid (Fife, 2006), Richard Rogers (London, 2008), Kisho Kurokawa (Swansea, 2011), OMA (Glasgow, 2011) and Norwegian design powerhouse Snøhetta (Aberdeen, 2013).
Operating as a charitable organization, all Maggie's Centres are erected near or adjacent to existing, National Health Service-operated hospitals with cancer treatment facilities.  Maggie's Centres provide "practical, emotional and social" support to cancer patients and their families in joyously non-clinical environments that could easily be described as architecturally stunning: bold, beautiful, uplifting, challenging, welcoming, the antithesis of drab and oppressive. Instead of evoking boredom and dread, each Maggie's Centre — described as "part-hospital, part-church, part-museum and part-home" — instills patients and their loved ones with a sense of optimism and positivity.
Maggie's Centre Fife
Architect/designer: Zaha Hadid
Completed: 2006
Zaha Hadid one of the most famous woman architects in the world, and the first to win the Pritzker Prize. Having achieved international recognition through her striking images and design, the Iraqi-born, London-based architect was one of the profession's most sought-after figures before her death in March 2016.  This Maggie's cancer care centre in the grounds of a Kirkcaldy hospital was Zaha Hadid's first UK building
An overall objective for the design of Maggie's Fife was that it is a transition between the two different types of spaces, the natural landscape and the car park / hospital.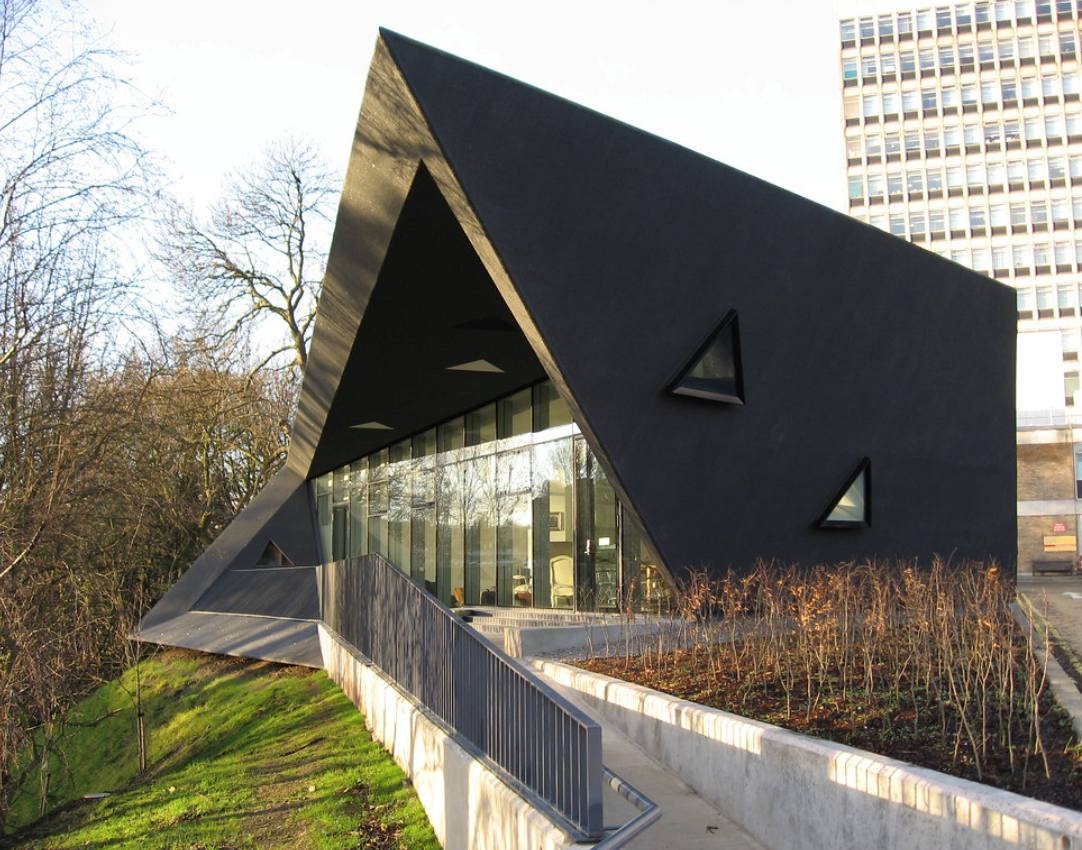 Externally the centre is a play between the form of a folding surface and a connecting ground slab. The folding surface articulates a directional emphasis of moving the visitor into a different space from the rest of the hospital grounds.
Internally the arrangement of rooms is centred on an open plan kitchen.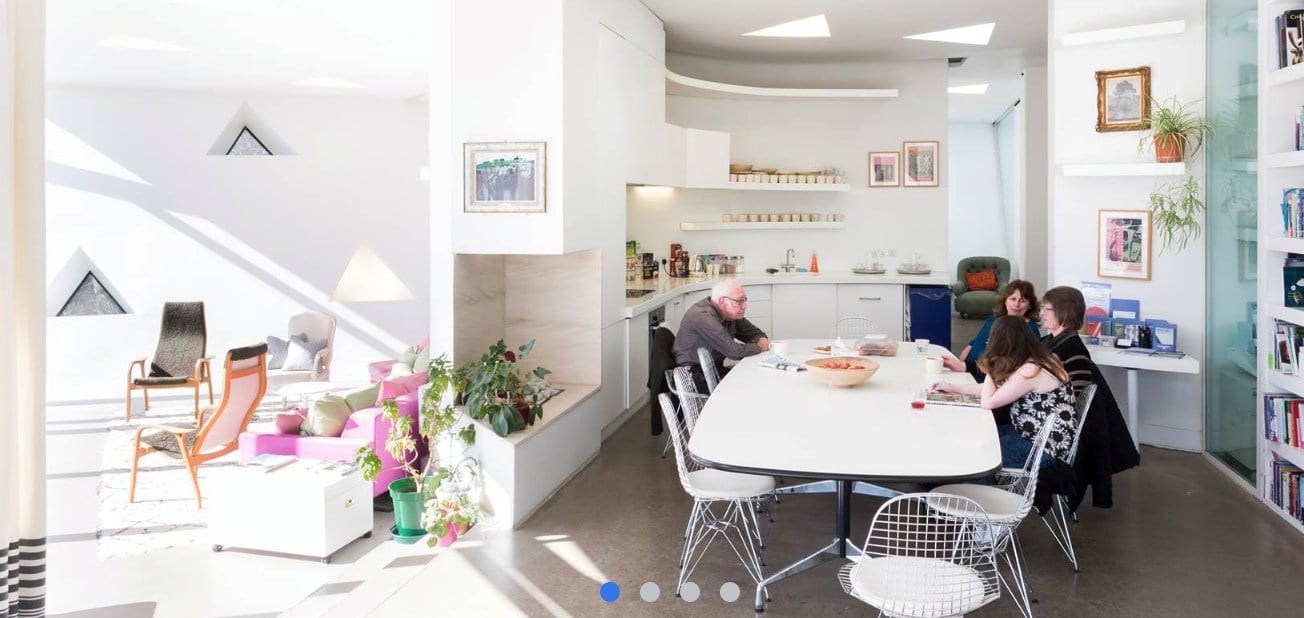 "Once you step into the building you enter a completely different world. It is a kind of domestic space, it's relaxing. Hospitals should have intimate spaces, places where patients can have a little time for themselves, to retreat into… It's about how space can make you feel good."  Said Zaha.
The building makes particular use of natural light. Quirky triangular windows draw the attention of visitors, and their spirits, upwards, while glass wall overlooks a wild ravine full of plant and animal life.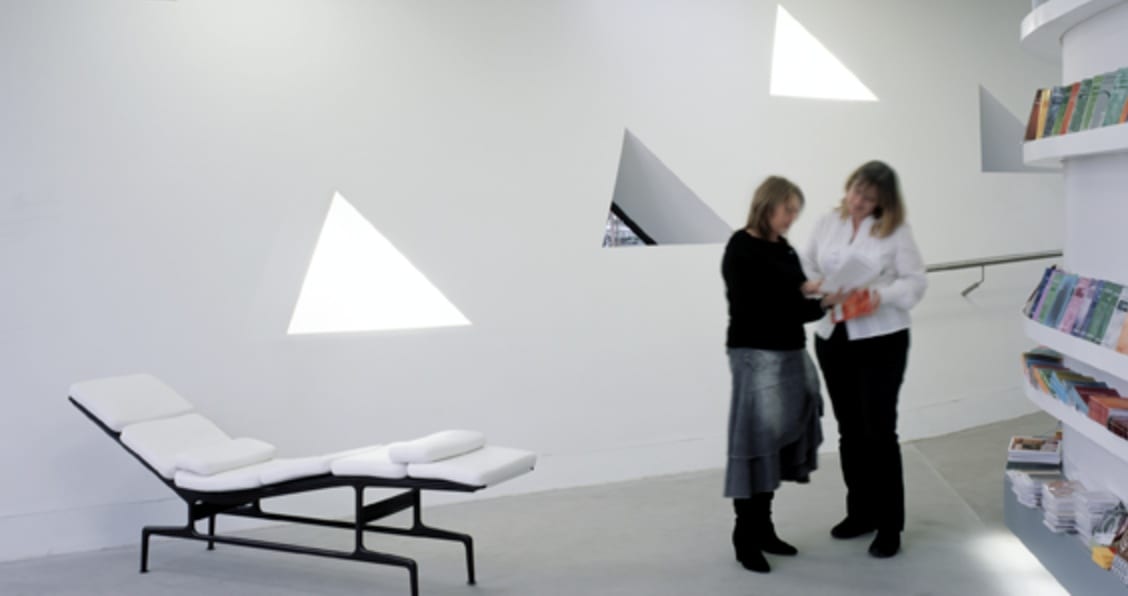 The Centre embodies a striking contrast between exterior and interior. The outside, with its sweeping black roof sparkling like asphalt, gives way to a remarkable sense of space and light once you enter, just as a piece of black coal contains within it a source of warmth and comfort. This contrast surprises every first time visitor, and is so fitting in an old mining community such as Fife.
Maggie's Centre Lanarkshire
Location: Scotland
Architect/designer: Reiach and Hall
Completed: 2011
Shortlisted for the prestigious RIBA Stirling Prize, Maggie's Centre in Lanarkshire Scotland is a perfect example of a building completely at one with its surroundings.
As with all Maggie's Centres, this one is situated near an existing hospital. The architects' approach was to create a low-lying building that fits around the existing trees that define the northern boundary belt to the main hospital site.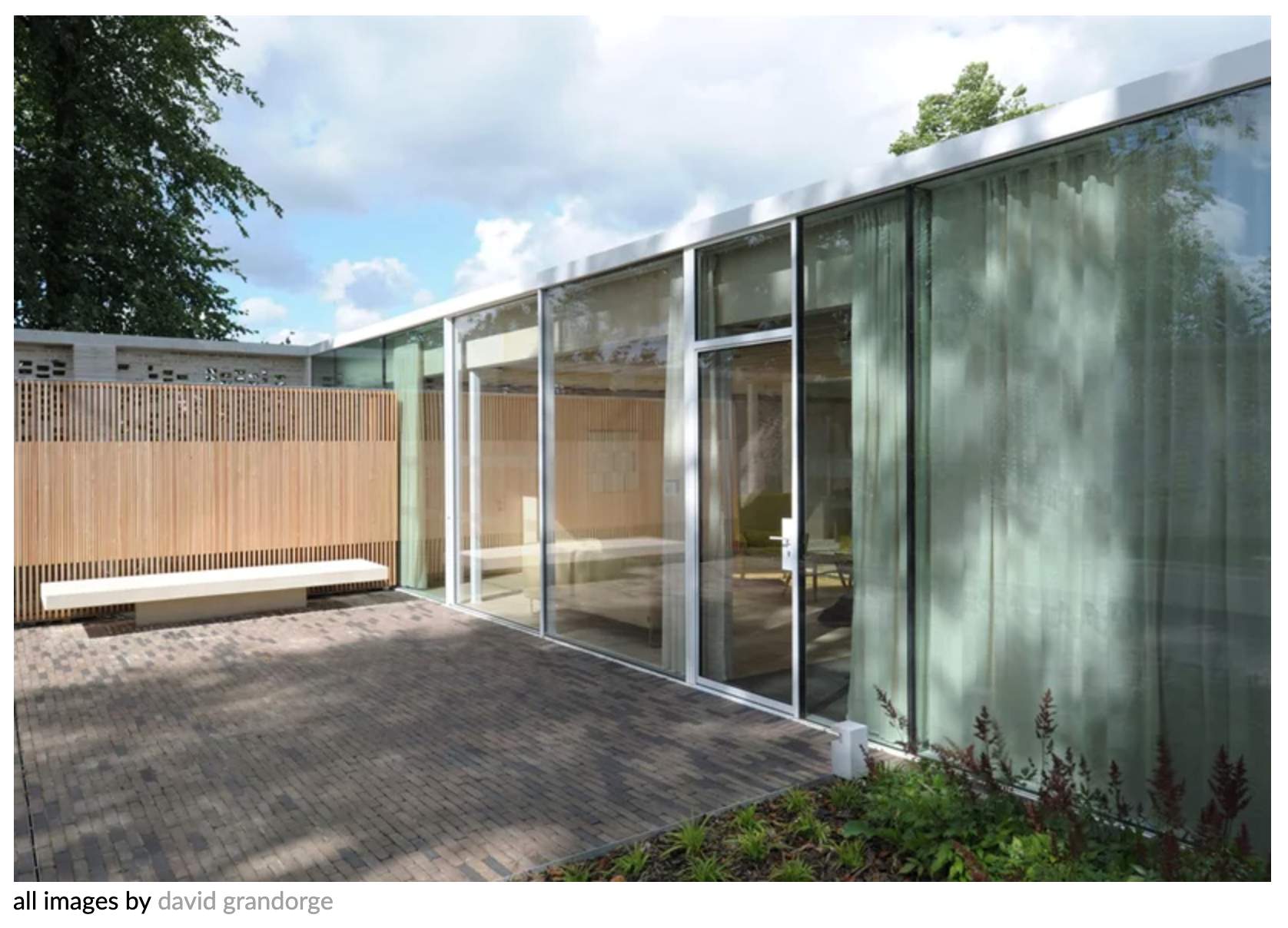 Designed by Reiach and Hall, visitors enter a quiet, simple space, defined by brick walls and two lime trees. the low-lying building fits around existing trees that define the boundary belt to the main hospital site and present an internal arrangement with a sequence of courtyards, private and communal spaces that effortlessly merge together to create a relaxed and enjoyable atmosphere.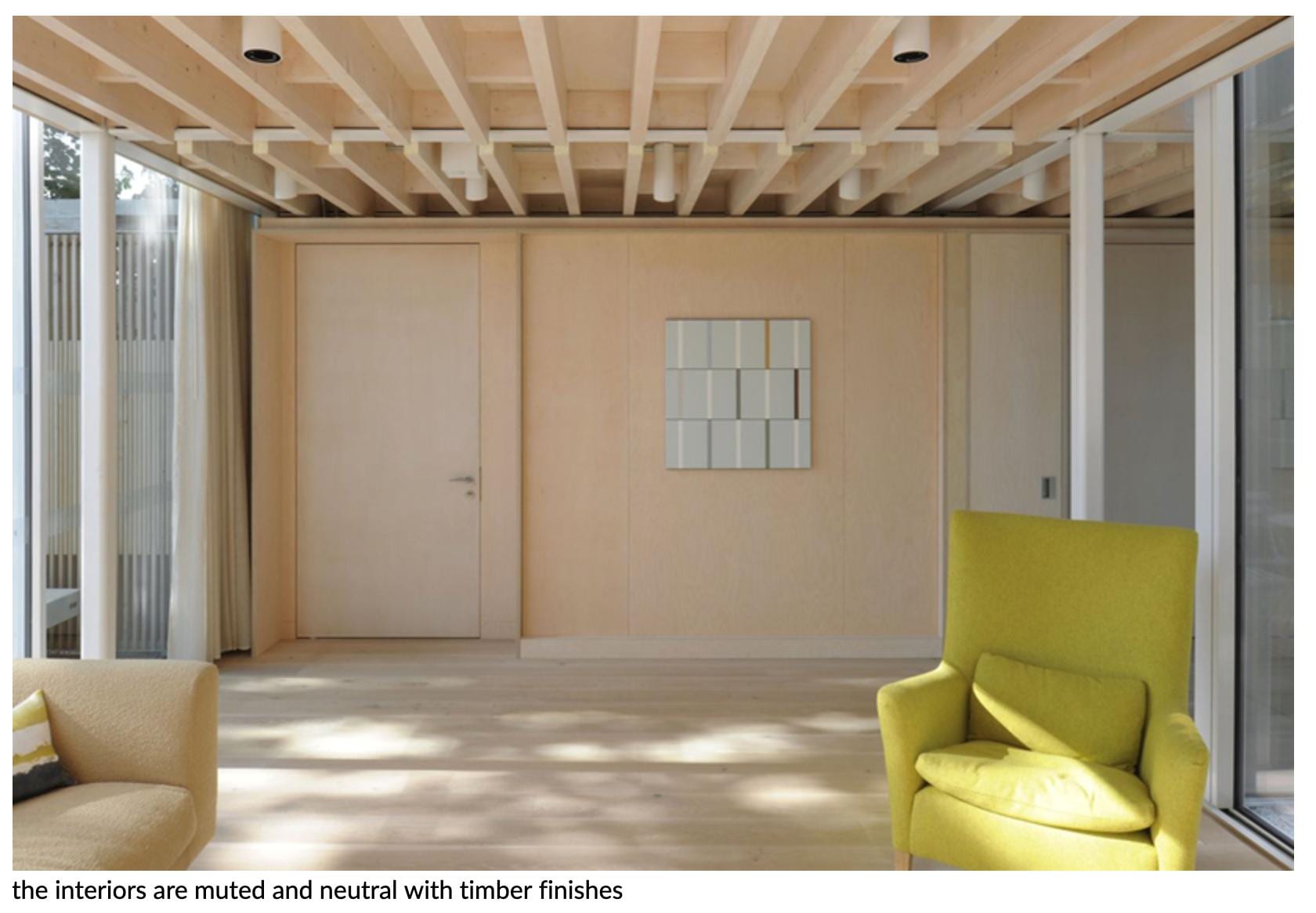 According to Maggie's, "The essence of the design is the creation of a matrix of courtyards that result in a porous building, an extension of the landscape that offers moments of visibility and outlook with places of privacy and inlook."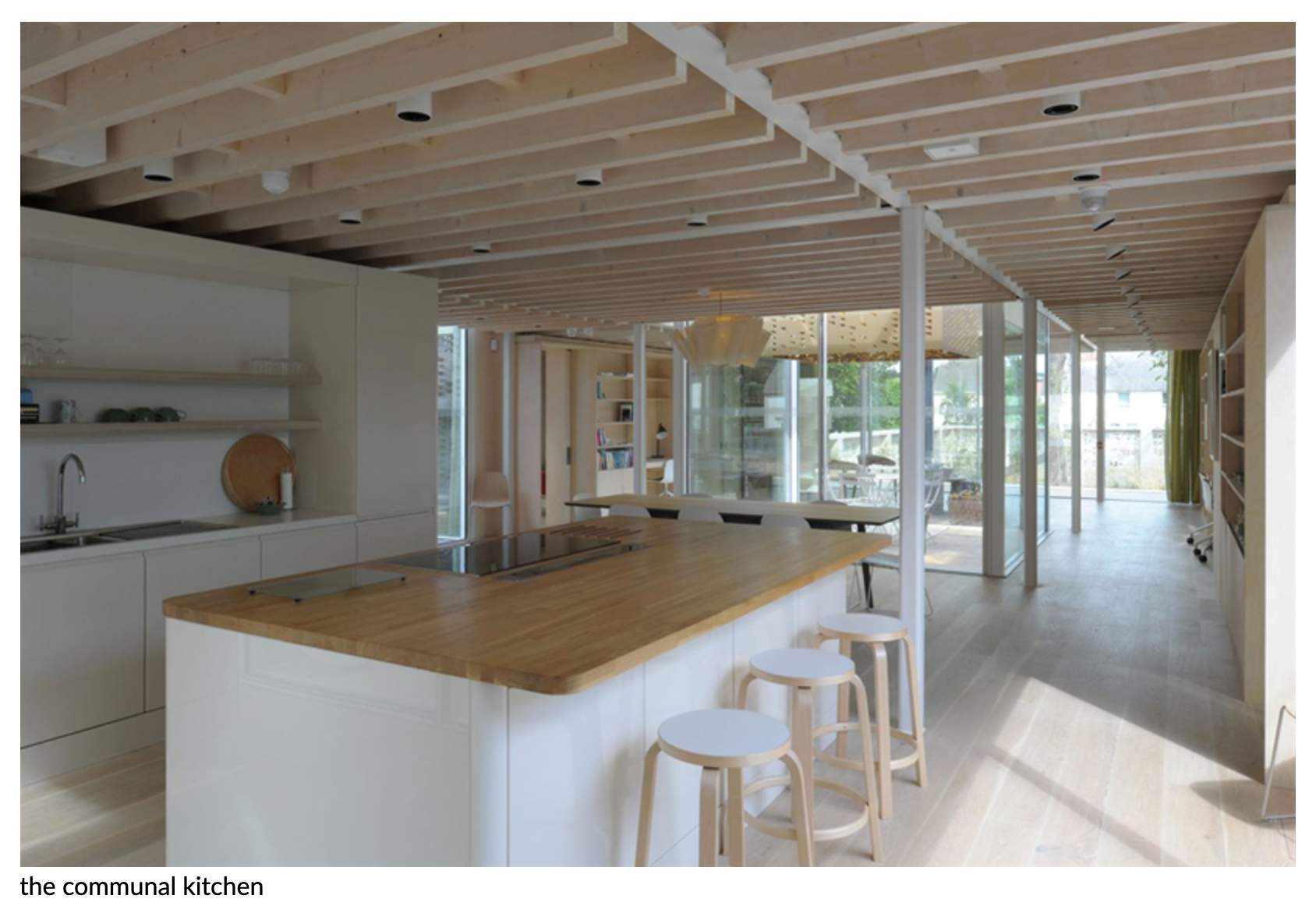 Maggie's Centre Yorkshire
Location: Yorkshire
Architect/designer: Heathewick Studio
Completed: 2019
Heatherwick Studio's design for Maggie's Centre Yorkshire (one of the largest centres to date) resembles a cluster of massive potted plants.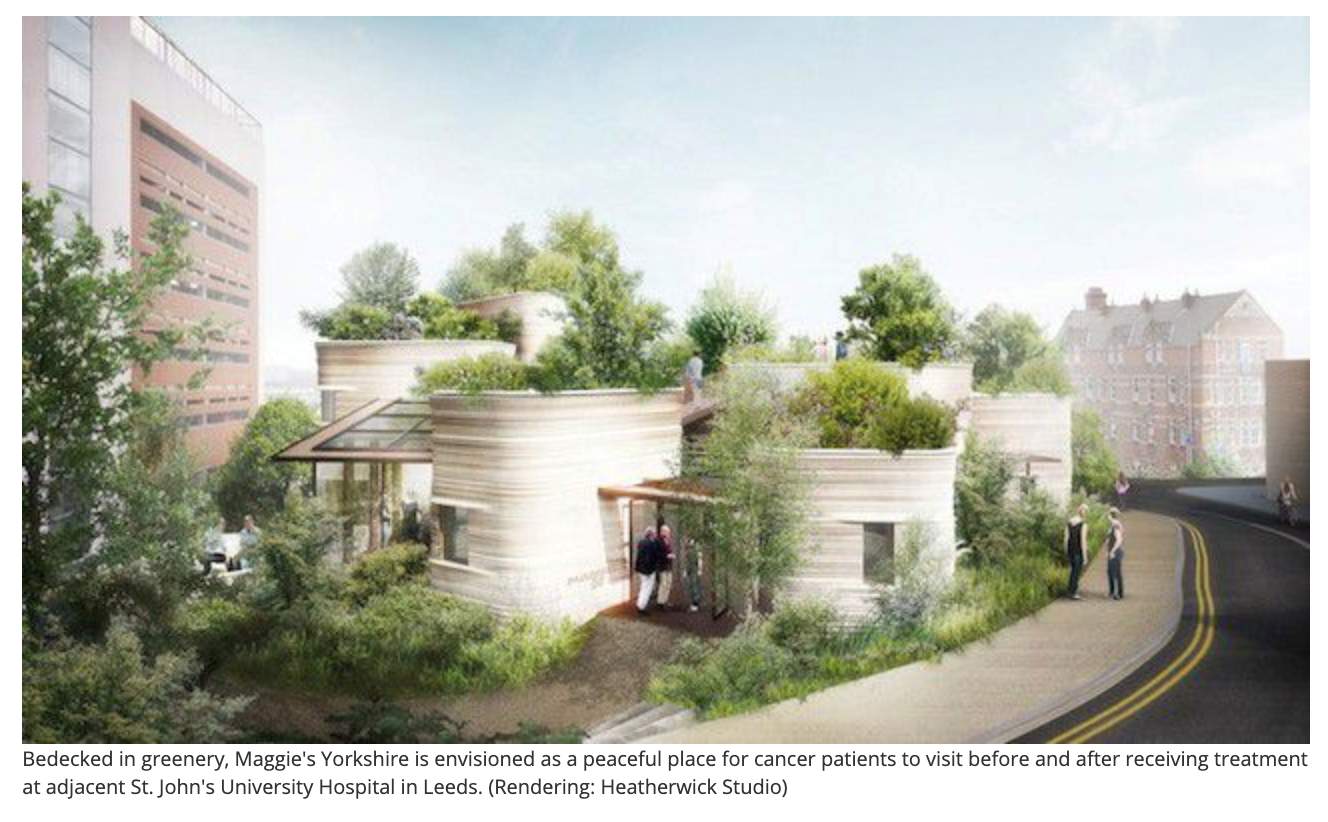 True to the architectural tradition of Maggie's Centres, it remains adventurous, imaginative and attention-grabbing. But above all, Heatherwick's design with its expert use of natural light, natural materials, elevation, and greenery all work together to create a 'real place to heal' as the brief intended.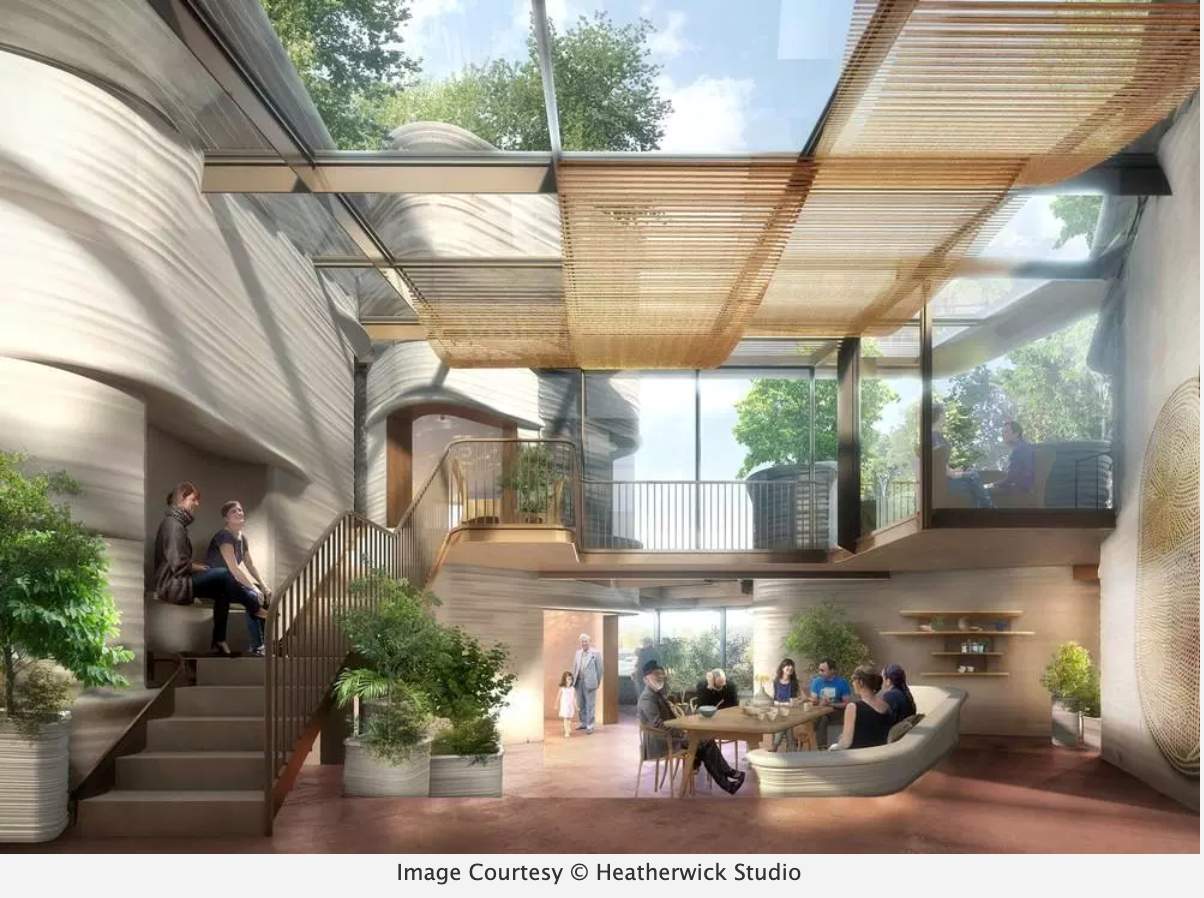 If you enjoyed this blog you may enjoy:
How Salutogenic Design will change people's lives
Is Salutogenic Design the next big step in workplace design?
The 12 environmental features of biophilic design
benefits of biophilic design in the workplace
12 elements of a thriving workplace.