Kjellander Sjöberg Studio – Stockholm
With 4843 square feet to work with, Kiellander Sjöberg have turned their offices into a completely agile space with three distinct areas – studio, workshop and social space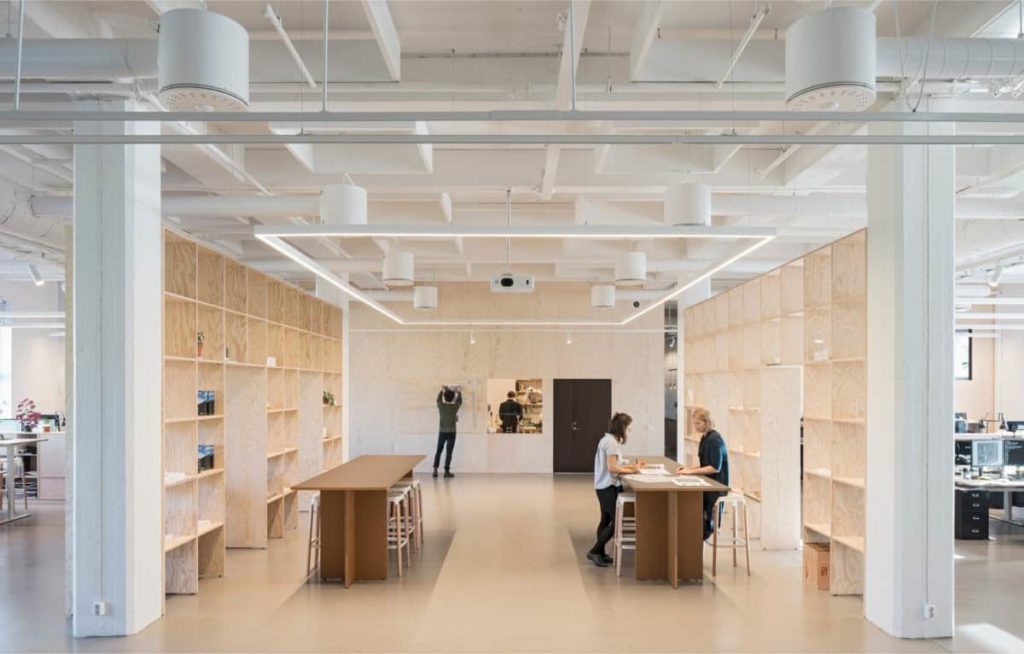 It is a beautifully minimalist space with a homely feel – aesthetically pleasing to clients, visitors and employees alike, the space narrates the story of Kiellander Sjöberg's design and creation process beautifully. A former tobacco factory in Stockholm Sweden, the spaces offers tall ceilings, large windows, with an open plan layout and distinct character that reflects that of an exhibition hall and workshop building. It offers distinct areas for creating architectural gems with areas dedicated entirely to the creation of ideas and projects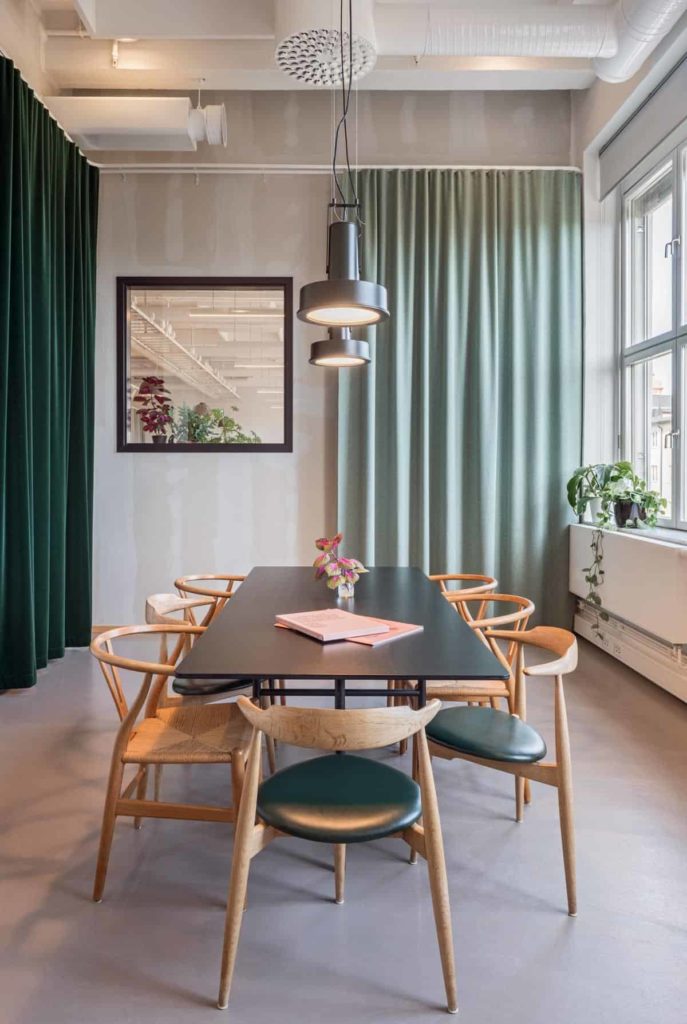 Kiellander Sjöberg's studio is designed as a laboratory – a hive of active research and development. "Robust light and beautiful, it is a place where we together plan and create new urban districts, buildings and environments. The studio is designed to accommodate a variety of processes alongside events, based on the constantly varying need for intensity and tempo of daily work – offering areas for interaction, dialogue and recreation. The meeting spaces have diverse characters and scales which generate opportunity for spontaneous and scheduled discussions in various set-ups."
The central space is completely open-plan for ultimate flexibility whether it be an exhibition, movie screening, workshop or think tanks that are open to the public to use. Floor-to-ceiling plywood shelving display physical models attesting to KS's experiments in working with different types of media and materials, bringing the analogue and digital together in a variety of different ways.
As the Kiellander Sjöberg's group work in a variety of different teams, a lot of credence is given to using the space as a informal place to come together socially so everyone can learn from each other. The kitchen table acts as an important gathering point for communal meals and meetings. The corner sofa with tiered seating provides a useful breakout space, giving people opportunity for relaxation and respite as well as opportunity for informal discussion over coffee.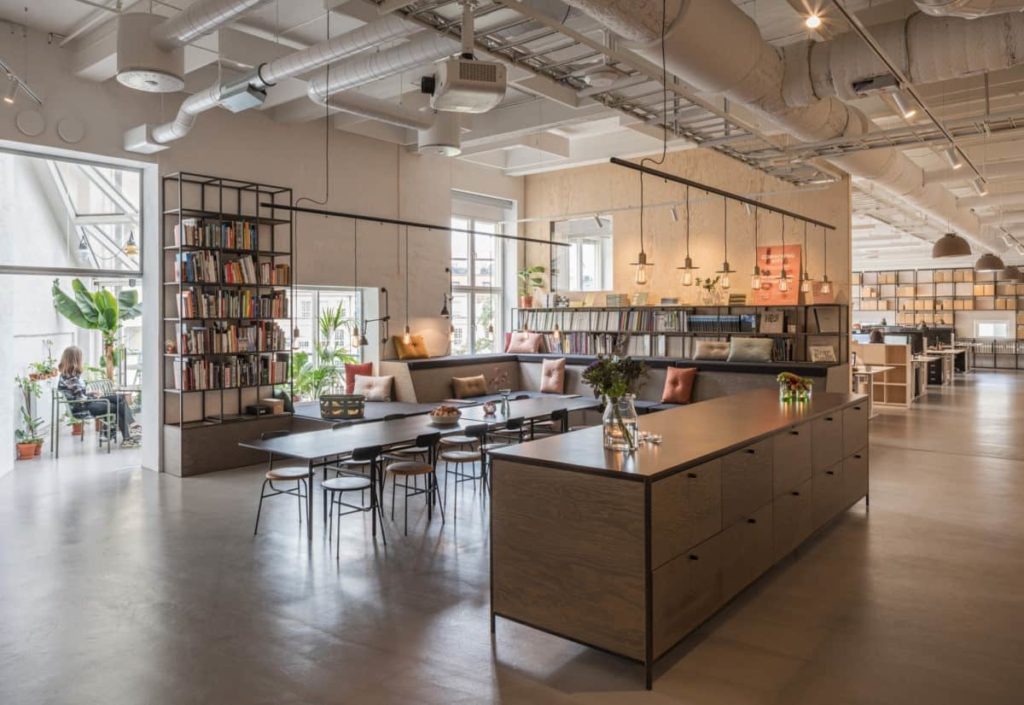 Throughout the entire design there has been a focus to increase people's connectivity to the natural environment through the use of direct nature – The glazed conservatory offers a refuge of civilised calm surrounded by greenery for example. There has also been a concentrated effort to create connectivity through indirect nature – through the use of colour, light and materials.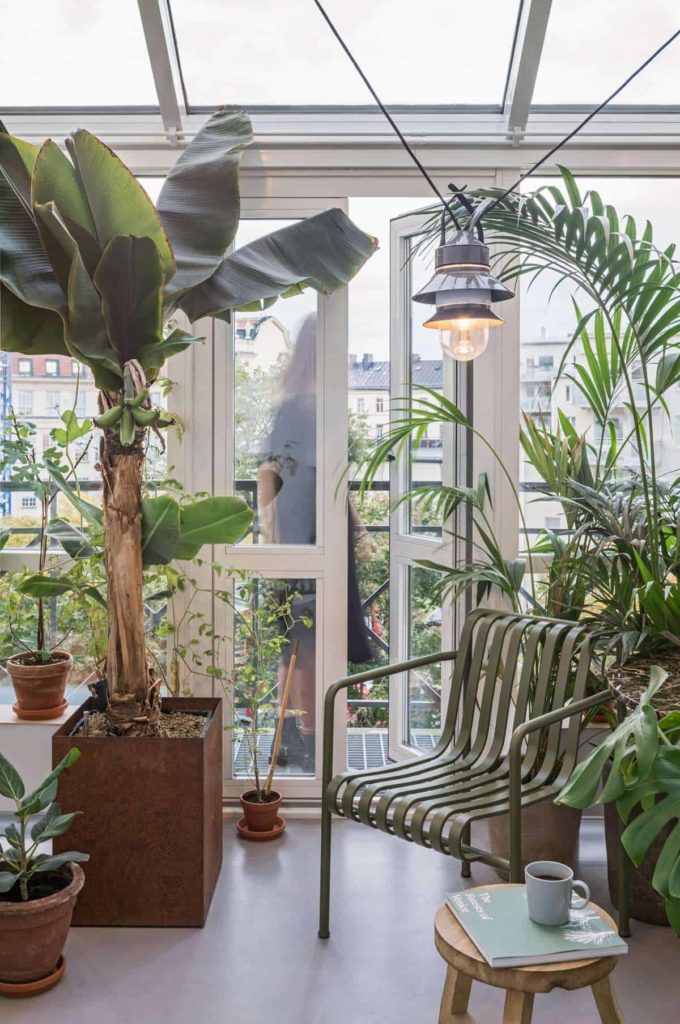 Textile accessories and vintage furniture create intimate zones are created within a reasonably large open-plan space and the use of wood, steel, plywood and concrete will allows the space to age and obtain a rich patina over time.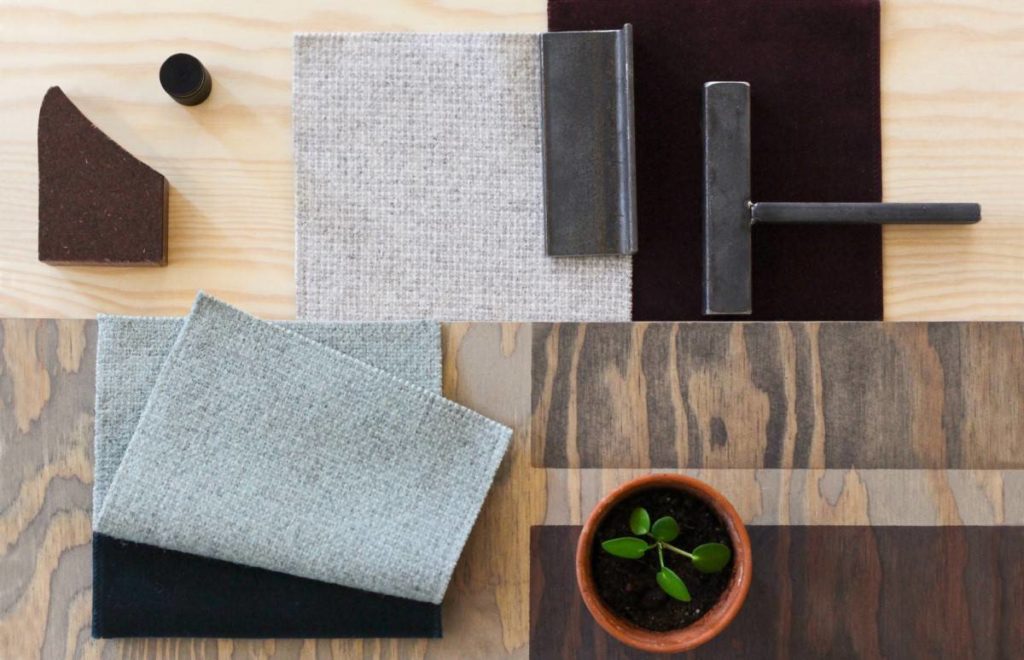 Designer: Kjellander Sjöberg
Design Team: Stefan Sjöberg, Lena Viterstedt, Mi Inkinen, Ola Kjellander
Senior Architect: Sylvia Neiglick
Architect Team: Kine Fagerheim, Charlotte Fredriksson, Saki Azodi, Karin Sundberg, Tomasz Ploch
Photography: Michael Perlmutter