Creating a welcoming and aesthetically pleasing space can be vital when trying to attract new tenants to a shared office space or building. Workagile worked closely with clients London & Oxford Capital Markets on creating a new look for the reception space at 11 Westferry Circus.
Based in the heart of Canary Wharf London, it was important for the client that we created a space, which evoked a high-end, inviting aesthetic, suitable for agile and collaborative work.
Working closely with London & Oxford Capital Markets and KFB interiors, we knew the Mutu table would be the perfect solution. Supplied to a bespoke size to fit exactly within a carpeted area in the reception area it was complimented with matching stools and power modules.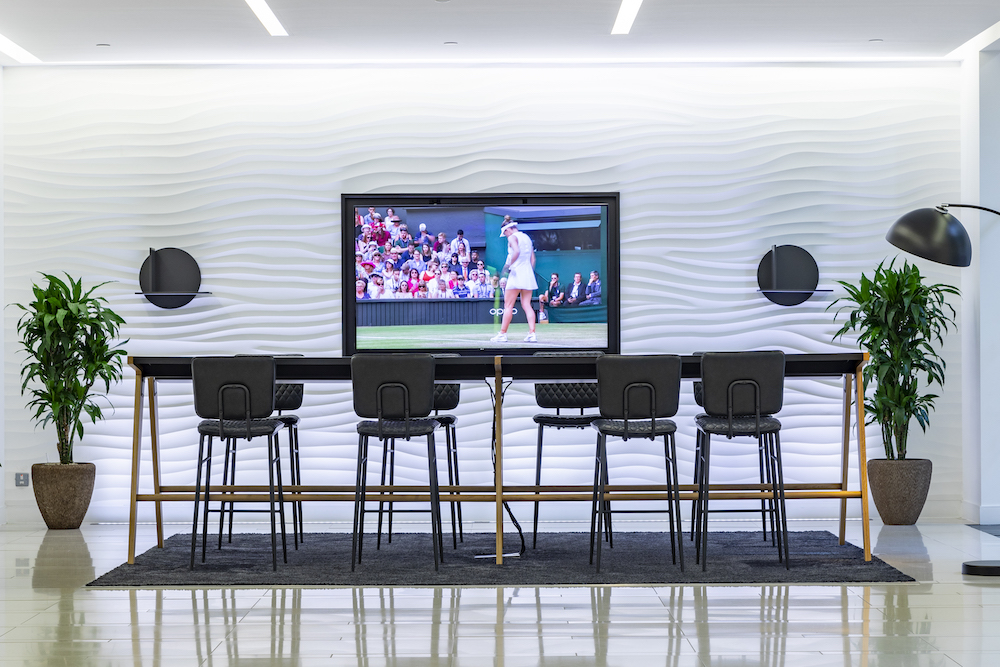 The Mutu table and stools create a minimalist, yet high end look in line with the client's brief. Mutu creates a touch down work-zone, enabling tenants to utilise the space for meetings, 1-2-1 discussions, catch ups and even breakfast or lunch!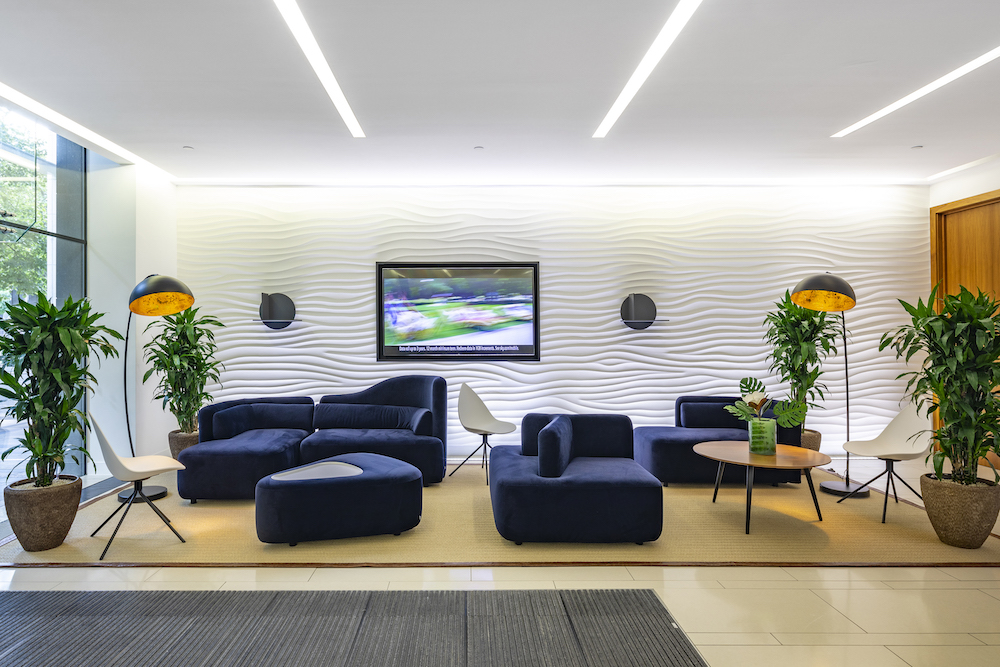 The Solid Oak frame, with black Fenix Tops looks stunning alongside the quilted faux leather and black metal bar stools, as well as the addition of the soft seating touchdown zone and added touches of Biophilia all contribute to a stunning space!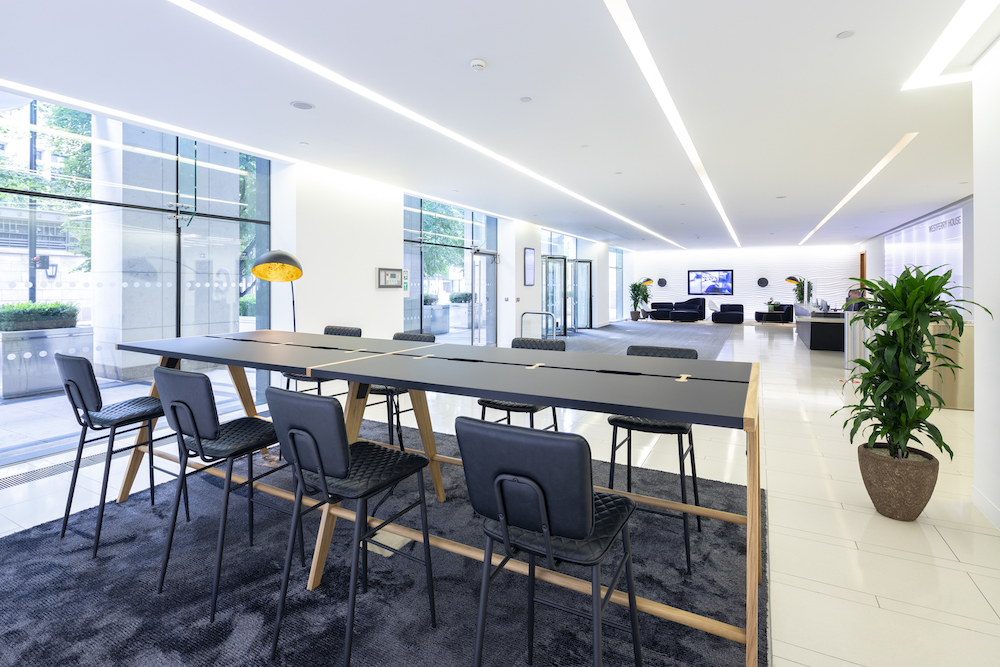 Creating these spaces in the reception area is a critical part to making the building and location, more attractive to potential tenants.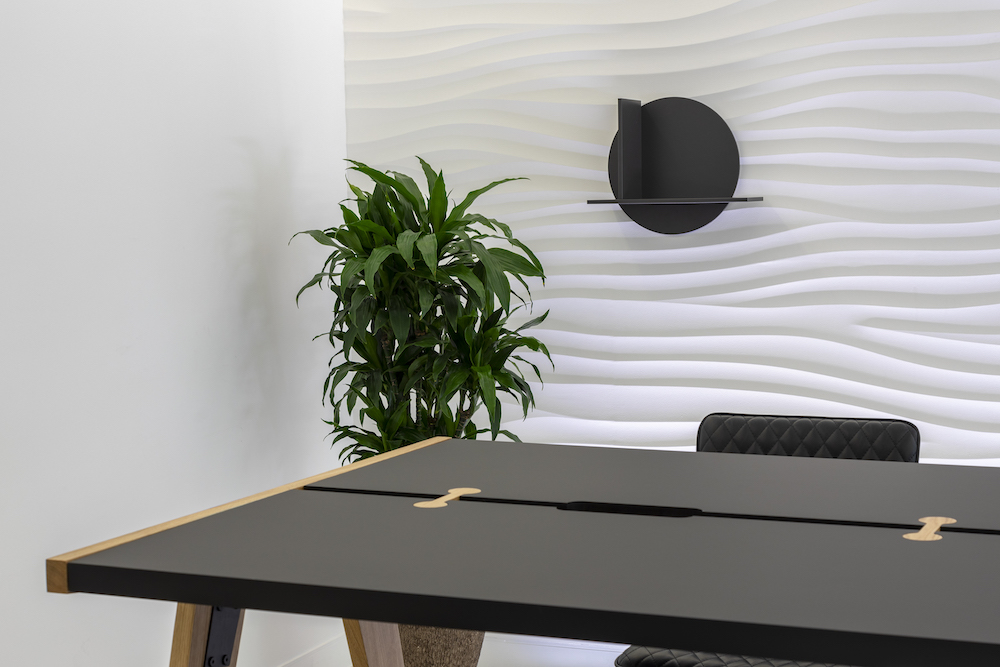 A word from the client; 'the overall look in the space is really rather striking.  Many thanks indeed to both of you for your tremendous work, I'm really pleased with the outcome.'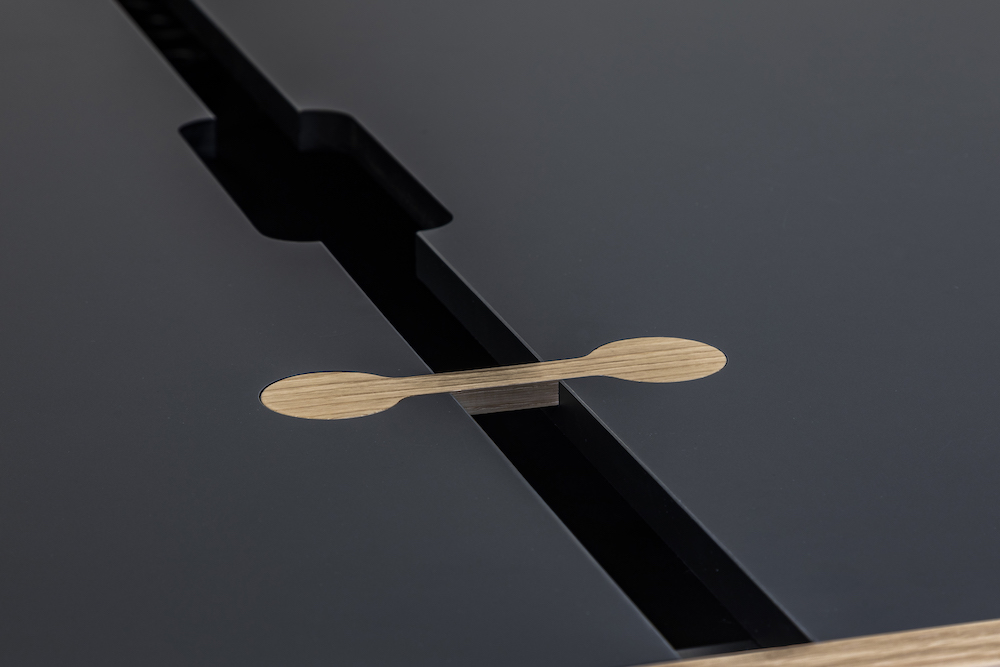 Westferry Circus currently has floors available to rent. Please contact us and we can put you in touch with the right team.