The Wilds Ecology Centre is a beautiful multi-purpose community, ecological and events space located at Barking Riverside, London.
The centre covers two floors, 9,000 square feet of space and has been architecturally developed using sustainable building techniques as part of the Barking Riverside multi-use regeneration project.
Rhino Interiors were selected and tasked to transform the centre into a post-covid multi-use space for the residents within the Barking Riverside area, Participatory City, University of East London (UEL) and ENVAC to use and enjoy.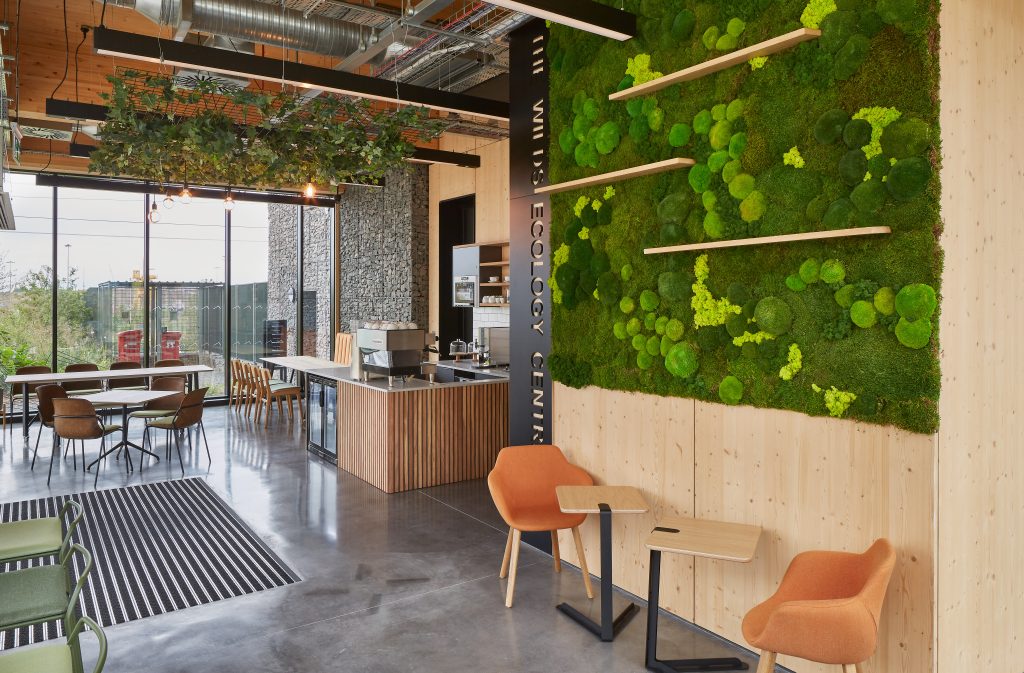 Rhino Interiors, an office fit-out and refurbishment contractor specialists in bespoke, high-quality fit-out and interiors, proposed a multi-use space that included an entrance area with a café along with flexible and agile spaces elsewhere.
As the building is rated BREEAM excellent, Rhino Interiors adopted a sustainable approach by utilising and carefully selecting biophilic, flexible, recyclable, and sustainable furniture and materials to resonate with the ecological theme.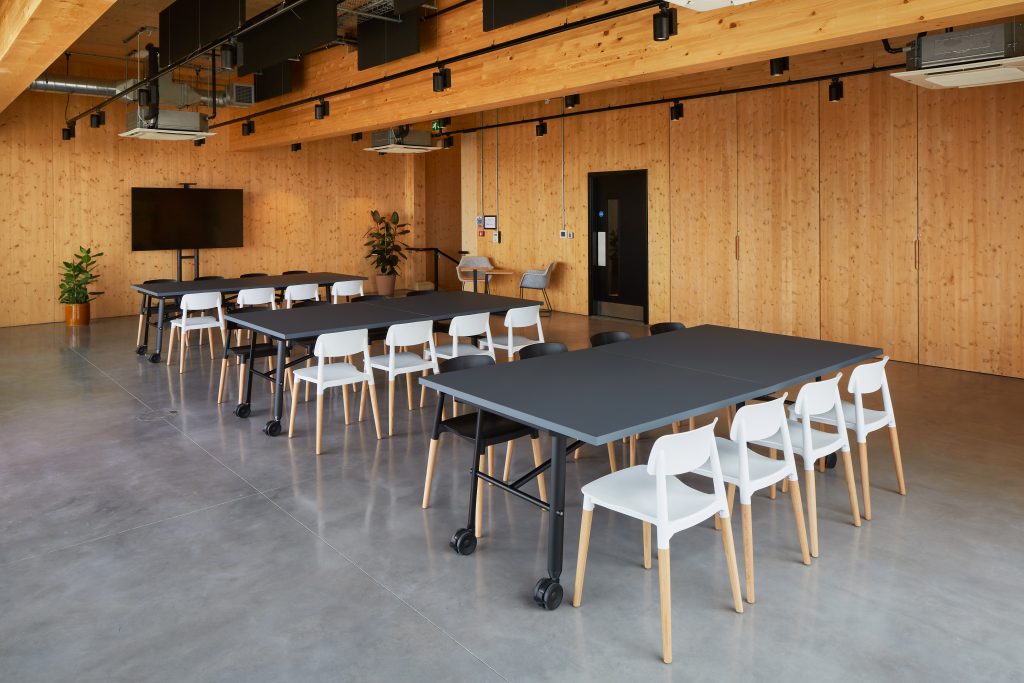 Rhino Interiors selected to collaborate with Workagile on this project to create a flexible, and agile environment that suited the ecological theme Rhino Interiors proposed.
The collaboration between Workagile and Rhino Interiors ensured that the Wilds Ecology Centre were provided with agile folding tables designed with a Salutogenic approach and manufactured from sustainable resources.
Find out more about the benefits of salutogenic designs, and Workagile's commitment to the environment.
The Nimble folding table was chosen as one of their preferred tables as the project required large meeting tables that can be folded and easily manoeuvred to store away for which this product specifically catered.
The multi-functionality and flexibility of the Nimble folding table enabled Rhino Interiors to provide the Wilds Ecology centre with a multi-functional and agile space.
What is Nimble
The Nimble is a folding table that has been designed to provide flexibility within multi-functional rooms and agile workspaces to function more freely. Easily transform from a meeting room table into a presentation board in seconds.
Its available in a breadth of tabletop and frame finishes complementing any workspace, including a creative writeable surface.
Its slim, foldable design enables the Nimble to glide through any corridors, lifts and doorways with ease, making less space work harder.
All tables come with large diameter brake castors, meaning they can be wheeled effortlessly by one person to or from any location.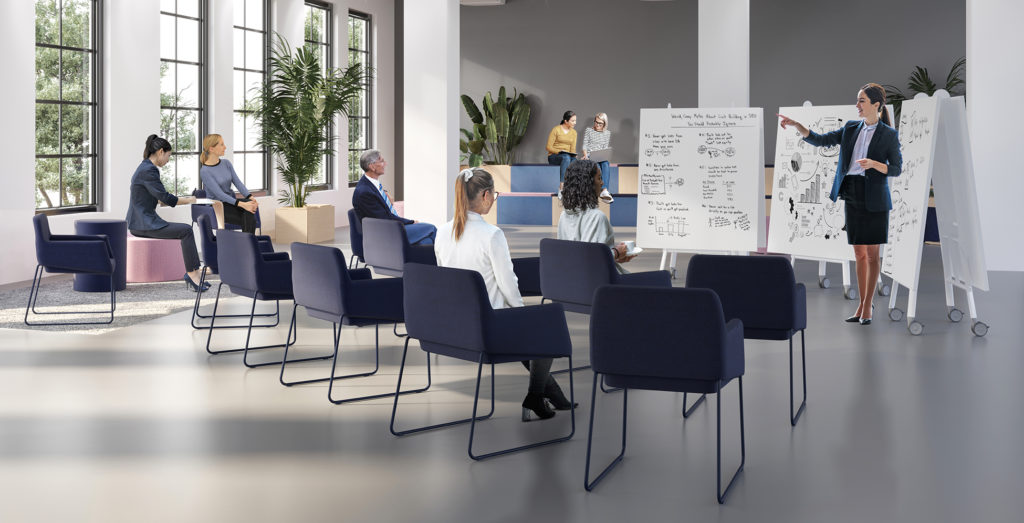 Would you like to know more about the Nimble folding table?  Get in touch with our team to arrange a free, no-hassle consultation at [email protected], or call us on +44 (0)20 3904 6688.