For some, the luxury of space is simply not a possibility. Or so it would seem… For our latest project, working with our client Siblingz – a Design and Turnkey Project Specialist – were looking to make the most out of the small space they had to work with.
The brief was to create a space efficient, cost effective seating solution that could at any one-time seat up to 80 people. A tall (or small, if you look at it that way) order, but one that Workagile was more than willing to meet.
Working through the options with the client, it was clear that our Huddlebox system would be the perfect solution. Our modular furniture system provides a flexible solution to making the most of the space you're working with. And creates a comfortable seating area for all your team.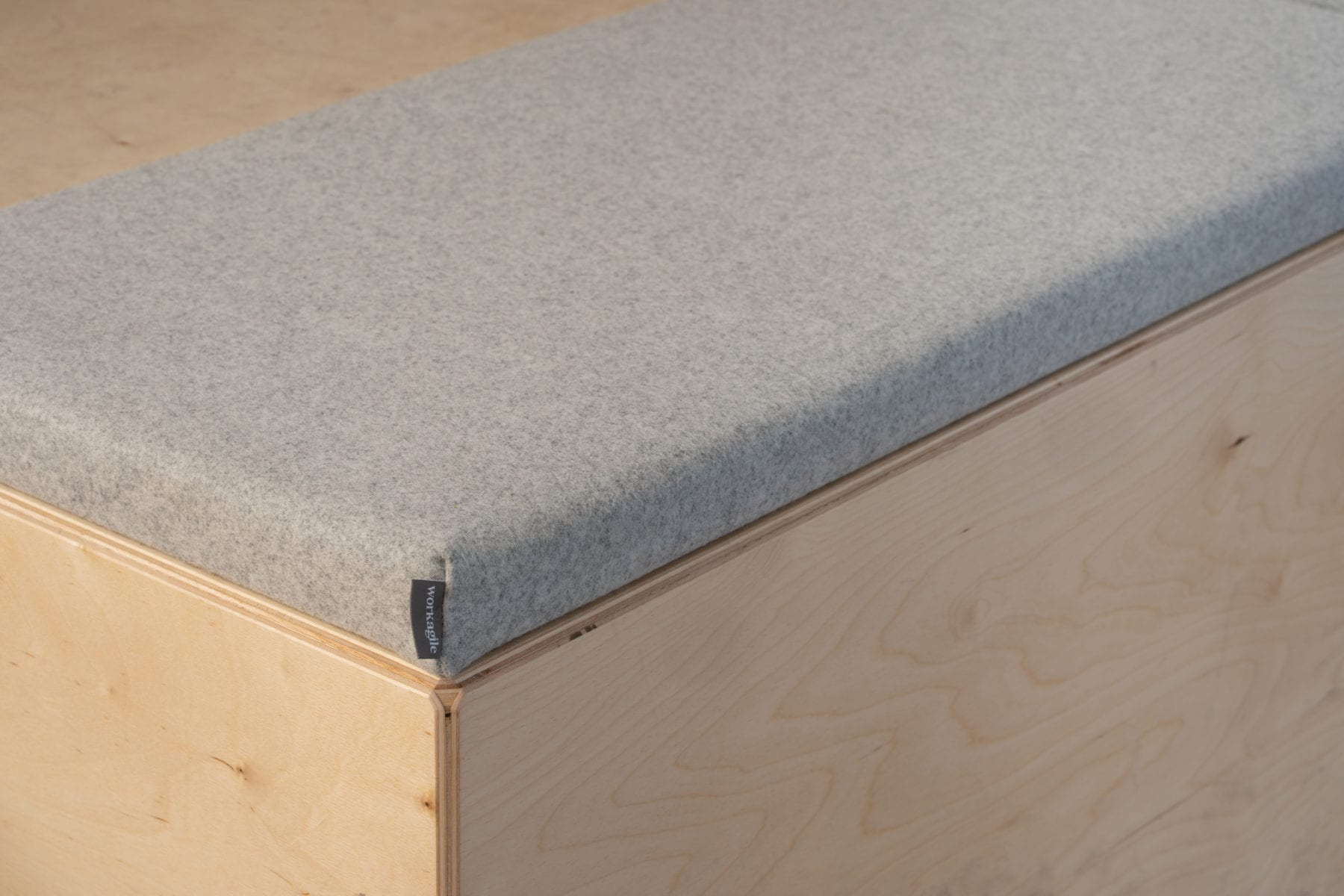 Huddlebox can be used as a tiered system, which means it makes use of not only the horizontal space but also the vertical space too. We designed a U-shaped configuration to exactly fit the space our client was working with, creating a space efficient, cost effective seating solution.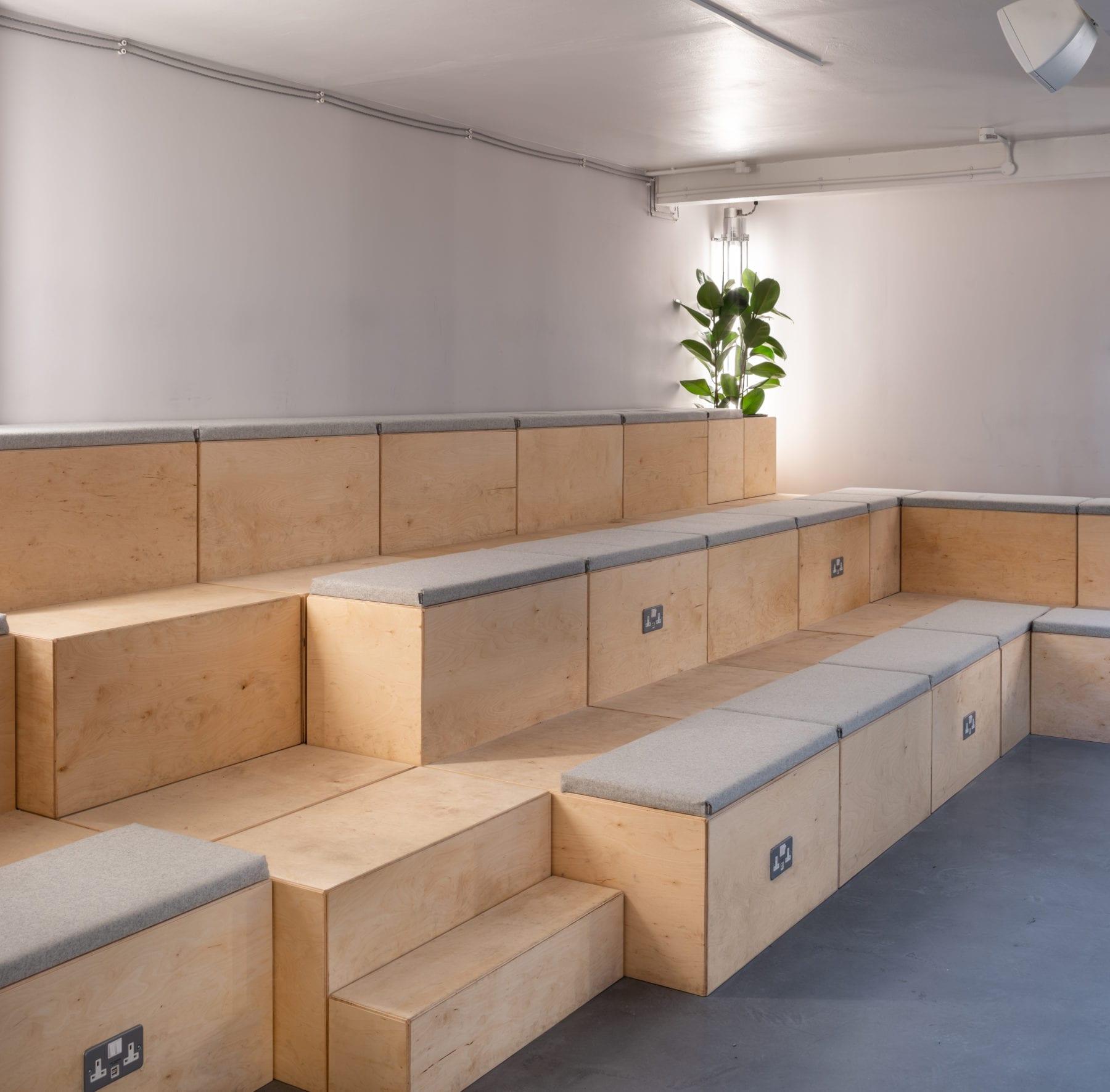 Aesthetically we delivered a natural, neutral look through the use of plywood and a light grey tone of upholstery. Creating a light and airy feel to enhance the feeling of space. To add another dimension to the seating area, the client chose to integrate custom planters into the system bringing the outside in, adding a nice touch of biophilia.
So, it may appear that space is a luxury for some, but this latest project proves that by accessing clever design and use of light, bright aesthetics, you can create the illusion of something quite vast and spacious.
For more information on Huddlebox, visit our product page here.
For more information please contact us; [email protected] or call 020 3904 6688.