A premium soundproof pod range, with up to 38dB sound reduction. With a real wood-veneer doorset, BUSYPOD will bring a real touch of class to your workspace. It's the perfect solution for truly soundproof spaces that look the part.

Quality soundproof pods with a natural aesthetic
Up to 38dB sound reduction gives you true peace and quiet when you need it, or the privacy you deserve.
Crafted using a real-wood veneer available in 3 beautiful wood tones, BUSYPOD will truly set your workspace apart.
Integrated ventilation changes the air up to every 40 seconds, keeping you cool and alert.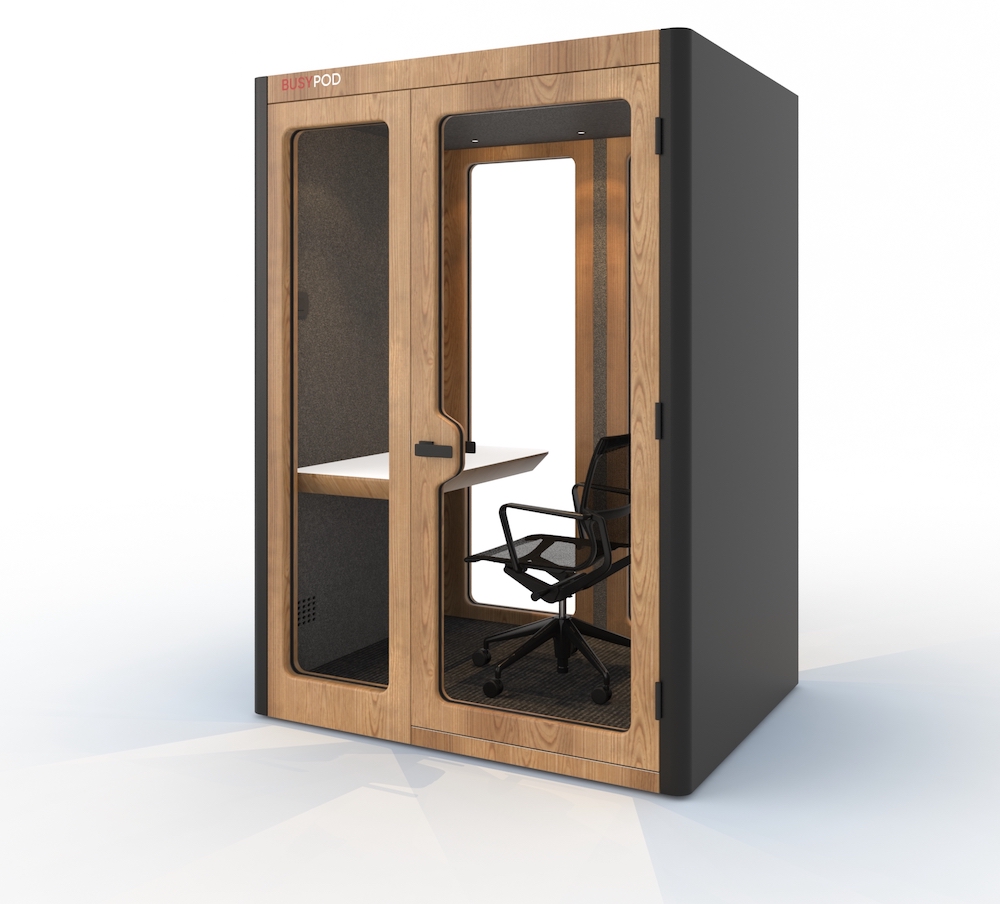 Come and see BUSYPOD in our showroom.

BUSYPOD
102cm x 102cm x 226,3cm

BUSYPOD Medium
160,7cm x 130cm x 226,3cm

BUSYPOD Large
210,7cm x 130cm x 226,3cm

BUSYPOD Extra Large
262,3cm x 280cm x 226,3cm
BUSYPOD frames can be made in natural wood veneer or lacquered in any RAL colour. Premium sound-controlled laminated glass is used in the windows as standard, alongside acoustic carpet for the flooring. PIR Sensors are used to activate lighting, occupation light & ventilation – meaning you can focus on your task in hand!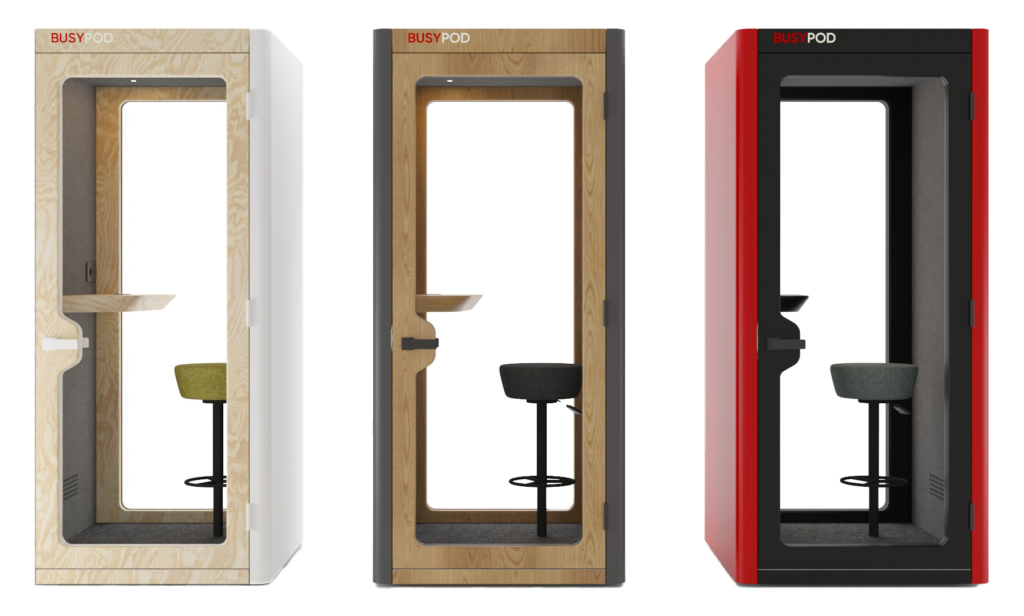 Download
Busypod Resources
BUSYPOD
We would love to hear about your project
Interested in more than just our BUSYPOD