BACKGROUND OF THE SPACE
Workagile were recently approached by CBS Office Interiors working on behalf of their client Intersoft Systems & Programming Ltd.
The client had initially been looking for a conventional collaborative space in which to hold meetings, however, given their young and tech-savvy workforce, CBS wanted to offer the client a break from the norm by providing a playful meeting room in which the younger generation could thrive, creating an abstract space for abstract ideas!
Intersoft were immediately on board with this concept, understanding that a traditional meeting room setup was not conducive to what they wanted to achieve from the space. 
THE DESIGN
The client wanted to create a "new normal" for meetings, increasing flexibility and capacity while simultaneously creating a fun and playful space that was primed for comfort and creativity.
Huddlebox was chosen as the primary source of seating and was finished in a vivid colour set using our linoleum spec option, additional seat pads were then added and several Huddlebox planter blocks installed to create a biophilic vibe that works hand in hand with the bright colour palette to create an almost abstract postmodernist feel.
"THIS IS HOW A MEETING ROOM SHOULD LOOK!"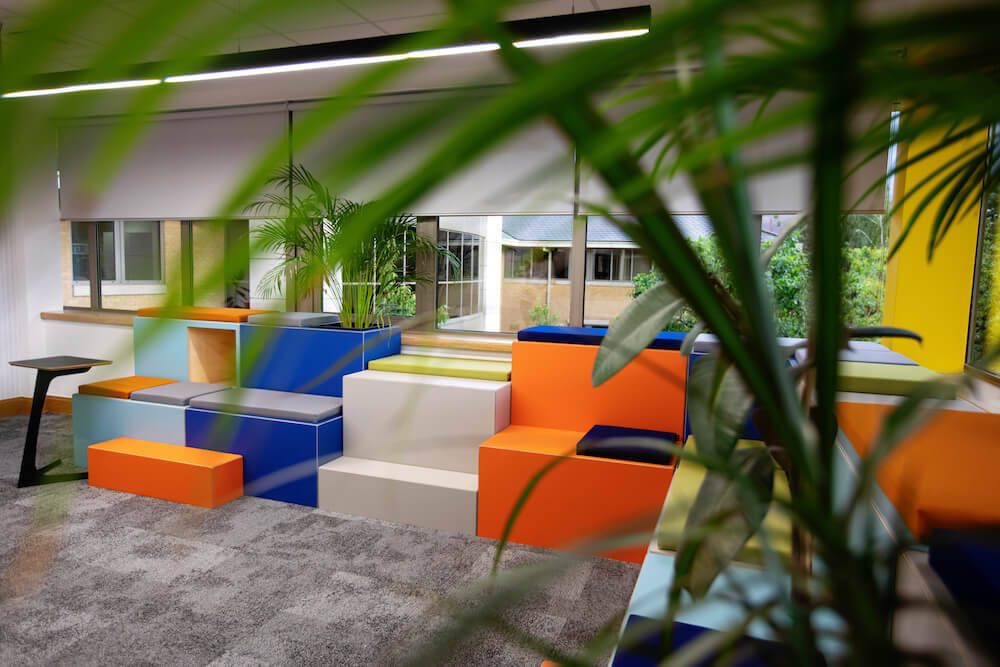 WHAT IS HUDDLEBOX?
Huddlebox is a multi-use tiered seating system, designed to offer adaptable bleacher-style seating that can be fully customised to the needs of our clients. 
Huddlebox gives you, your staff and your clients a sense of elevation – which in turn creates a feeling of empowerment and satisfaction, the product offers 25 standard modules and an almost limitless colour palette which allow Huddlebox to be used in a vast number of configurations.
Modules include planters, steps, risers, corner surrounds and cubbies which work together, utilising all dimensions to create a breathtaking and space-saving statement seating piece.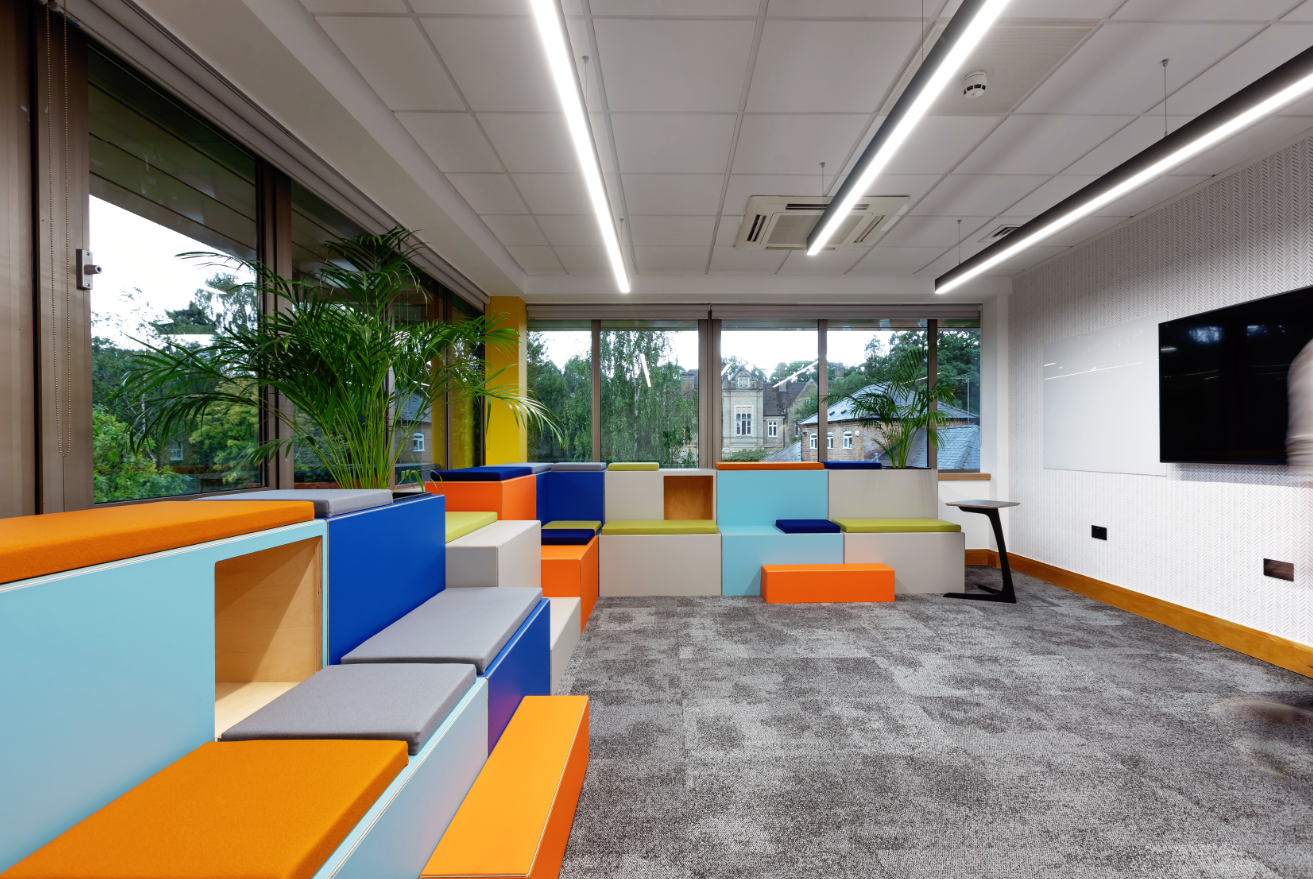 Want to know more about Huddlebox? Download our brochure and lookbook to learn more.
THANKS FOR READING!
The team at Intersoft loved their new meeting room, as you can see by their recent press release:
"Our new break out area and collaborative meeting room are complete and look amazing! ✨
A big thank you to CBS Office Interiors for making our visions come to life.
These spaces will prove vital as we create our 'new normal' with increased flexibility for our employees."
If you think your project, design or workspace could benefit from Huddlebox seating, you can view the full list of specifications, colour options and configurations here. 
Alternatively, you can contact a Workagile representative for more information about our products and services.  
Get in touch at [email protected] or by telephone on +44(0)20 3904 6688
You can also visit one of our showrooms to see the products for yourselves.